Can I unlock my phone?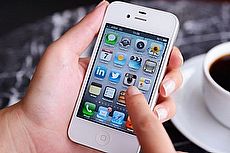 "I'm in a contract but I want to unlock my phone. Am I allowed to? And, if so, how can I do it?"
It's still a common misconception that unlocking a mobile phone is illegal or otherwise frowned upon. But while our network might not like the thought of us being able to use our phone with another provider, there's no legal reason we can't.
The reasons for doing so are simple enough: it'll enable us to use that handset with a different network, freeing us to look for a better deal elsewhere - or pick up a local SIM when travelling to roam at cheaper rates - or get a higher price if and when we want to sell the device.
In fact, for reasons we'll explain below, getting our network to unlock the handset for us is the best option - but it isn't the only one. We can also use one of the many shops or companies offering to unlock phones for a fee.
Unlocking mobiles 101
Let's start by looking at whether unlocking is even necessary, before going through how to do it.
Does it need unlocking?
Before going through the rigmarole of getting a phone unlocked, it's worth checking to see whether it even needs it.
It's simple enough to do - it's just a matter of inserting a SIM card from a different network.
If the handset is locked, an error message will appear on the screen. The messages vary, but are usually something along the lines of "incompatible SIM" or a request to enter an unlock code.
It goes without saying that anyone wanting to unlock a handset to move to another network should check a SIM from the network they want to move to - it's worth picking up a free or cheap pay as you go SIM to try this with.
How to unlock
If it turns out the device is locked, there are several different options, and it's surprising how easy and cheap most of them are.
For those still in contract, their network is the most logical place to start. But there are also a variety of DIY ways to get a handset unlocked. We look at all of them below.
Unlocking options: through your network
Since October 2016, Ofcom regulations have stated that the networks must unlock the handsets of any pay monthly users who have come to the end of their contracts free of charge.
Pay as you go users may also be able to benefit from free unlocking, although they and those still within a contract may well be charged to have it done. As with tethering, these fees will depend on what kind of customer we are, and which network we're with.
Bear in mind that customer loyalty may also have an impact on whether our network is willing to unlock a device for us: some will only unlock a phone for a customer who's been with them for a minimum period.
Here are the costs and conditions for each of the main networks and the biggest MVNOs:
Network
Pay monthly
Pay as you go
How to do it
How long?
EE (including Orange and T-Mobile)
£8.99
Must be at least six months into a contract
Free
Call 150 or use the online form
Up to 10 calendar days
O2
Free
Contract term must be honoured
£15
Must be at least 12 months since purchase
Online through My O2 or via the My O2 app.
Up to 10 working days
Three
Sold unlocked
Sold unlocked
N/A
N/A
Vodafone**
Free
Customers must have received and paid at least three bills
Free
Customers must have been using SIM for at least 30 days
Fill in the online form
Up to 10 working days
Tesco Mobile
Free
Free after 12 months, or £10
Call 0345 301 4455
From 7 to 20 working days
Virgin Mobile
Free
Free after 12 months, or £15.32
Call 0345 6000 789 from any phone, or 789 from a Virgin Media handset
Up to 30 calendar days
**Vodafone handsets bought through a third party retailer (eg Carphone Warehouse) will need to use a PAYG SIM received directly from Vodafone for 30 days before they can request an unlock code.
All phones sold by Three since the start of 2014 should be unlocked; anyone who has a phone from them predating this will need to fill in their online form to get it unlocked.
The process: When we've decided to go ahead with getting our phone unlocked, the process works like this.
The network will ask for the handset IMEI number, which can be found by typing *#06# into the keypad in the phone app. It can also be found in the following locations:
iPhone: Settings > General > About
Android: Settings > About device > Status
On older phones where the battery is accessible, it'll be printed in the space underneath
Depending on the make and model of the handset, the network will confirm that they're processing our request to unlock it.
In some cases - with most iPhones, for example - the handset can be unlocked remotely. In others the network may need to contact the manufacturer to get the unlocking code themselves, most often if the handset is an older model.
They will then send out the unlocking code, also known as a DCK, Network Subsidy Code, or Network Unlocking Code, which needs to be entered into the phone.
Those with a locked iPhone can expect their handset to be unlocked fairly quickly, usually within three days of the request being made. They'll receive a message confirming it's been done; they'll then need to insert a SIM from another network and connect it to iTunes to complete the procedure.
In the case of some devices - particularly with older phones - the network will need to take the phone and may even replace it.
Unlocking options: DIY
If the network won't unlock or it seems like they're charging too much, there are do it yourself options for unlocking.
Bear in mind, though, that these will almost definitely invalidate the phone's warranty. See below for more details.
Using unlock codes
There is a rather large collection of free unlock codes, which have been leaked onto the internet - and GiffGaff even maintain an "unlockopedia" of codes.
Old handsets, particularly Nokia, LG, Panasonic and Siemens, are the easiest to unlock this way.
As a rule of thumb, the newer the handset, the more difficult it'll be.
For those unable to get a free unlock code, there is the option to buy one - although this is risky as there are various scam sites out there selling fake codes, or not delivering what they seem to be promising.
On the high street
Perhaps the most obvious choice for anyone wanting to unlock their phone is any of the independent high street mobile phone shops or market stalls - and many news agents and key cutters offer mobile unlocking services these days.
These stalls and stands may well help contribute to the feeling that unlocking a mobile is illegal - but it's absolutely fine. See more in our FAQ below.
Most places can do the job in just 15 minutes, but in some cases we may need to hand over the device for as long as a week.
Beware though: it'll usually cost more to get a phone unlocked on the high street than it will by going through our network: newer phones can cost more than £50. Some shops will waive the fee if it turns out they can't unlock our device.
Turbo SIM
This method doesn't actually unlock the phone, instead tricking it into thinking the new SIM belongs to the same network.
It relies on a small device known variously as a Turbo SIM, Smart SIM, or Unlock SIM, which fits between the SIM card and the phone. Because that space is so small, they are incredibly fiddly and difficult to use, and there are mixed reports on their reliability.
While they don't require any settings on the phone to be changed - thus protecting its warranty - their fiddliness means there's a good chance that attempting to use one will cause some damage to the phone - which will invalidate the warranty.
Unlocking FAQ
What information will I need?
To unlock your phone, you'll usually have to provide:
The phone number
The make and model of the handset
The IMEI number, which can be found by typing *#06# into the phone dialler
Does my network have to unlock my phone?
Yes. Under Ofcom regulations, customers have the right to unlock their mobile phone if they have reached the end of a contract or the phone is over a year old.
As we've seen above, most will do it even before that.
Furthermore, as mentioned above, once we're out of contract, they must unlock our handset free of charge.
Is unlocking illegal?
No. Unlocking a phone to switch networks is completely legal.
There was an Ofcom review in 2002 that confirmed that unlocking is legal. However, there are a few grey areas mostly involving using unauthorised methods.
The confusion that still exists is largely because unblocking is against the law.
Phones are only blocked if they have been reported as lost or stolen; the block is put on the device's IMEI. The mobile networks share a list of blocked and barred IMEIs, so if a phone is reported lost or stolen to one network, it'll be flagged as such to them all.
Unblocking a phone attempts to make it usable again by changing its IMEI, so that when it is used, the networks don't identify it as the lost or stolen, and therefore blacklisted, handset.
The only way to lawfully unblock a phone is for the verified owner to request the removal of the block.
No reputable unlocking service will offer to unblock a phone.
Will it affect my warranty?
Yes. While unlocking a phone isn't illegal, it will almost definitely invalidate its warranty. If thinking of getting a handset unlocked by the network, it can be worth checking with them.
But any warranty will definitely be invalidated if the device is unlocked by someone other than the network or manufacturer.
Is it worth unlocking my phone?
For those who are happy on their current network and who have no plans to sell their handset, unlocking could be a waste of money.
For a whole variety of reasons, however, it could be well worth it.
In or out of contract, having an unlocked phone means we can use a local SIM when abroad, avoiding enormously costly roaming charges or, use a PAYG SIM when travelling around the UK to get signal when in an area where our own network has poor coverage.
If we like the phone and are in no rush to upgrade, an unlocked mobile phone opens the door to getting cheaper deals elsewhere.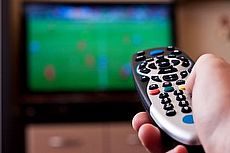 15 November 2017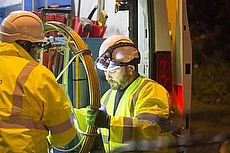 10 November 2017
9 November 2017
Follow us or subscribe for FREE updates and special offers