Birmingham and Coventry broadband customers could benefit from the faster broadband, along with properties elsewhere in the region.
Prices start from £62 for broadband alone and rise to £119 per month when a full TV package and unlimited SIM are added in.
Virgin first started rolling out their Gig1 broadband service in Southampton in October 2019.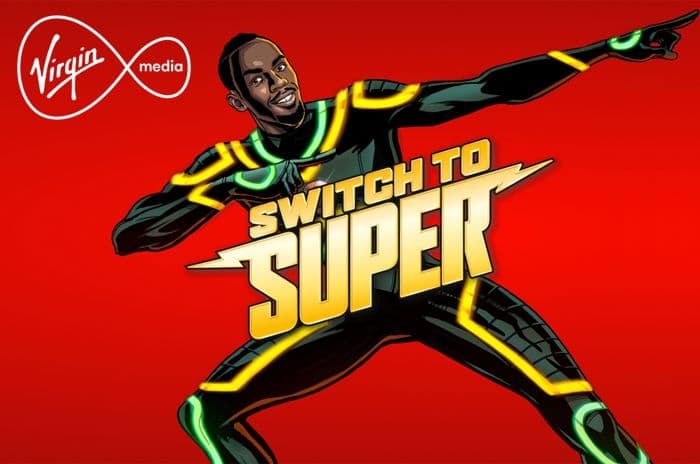 © Virgin Media
Regional switch-on
While the specific date of the switch on hasn't been confirmed, download speeds of up to 1,104Mbps will be available to Virgin Media customers across the West Midlands from sometime in March.
This includes major urban areas such as Birmingham and Coventry but also spreads across the West Midlands to a potential footprint of one million homes.
Any customers taking Gig1 broadband will receive Virgin's Hub 4 router which they say is their fastest design to date and allows speedy connectivity throughout the home.
Most importantly, this router will be able to handle multiple devices at the same fast broadband speeds across the home network.
Pricing levels
At £62 per month for broadband only, Gig1 isn't a cheap option for households in the West Midlands.
To add home phone to the standalone broadband package costs £5 per month, but the prices start to increase dramatically when you begin adding Virgin Media's TV services into the mix.
For example, their mid-range Bigger Bundle + Movies costs £99 per month including broadband and phone, while the Ultimate Oomph Bundle containing all TV options, broadband, home phone and an unlimited Virgin SIM costs £119 per month.
So, taken on an annual basis, customers would pay £744 per year for broadband alone and up to £1,428 for broadband as part of the Ultimate Oomph Bundle.
As a comparison, Virgin's slowest broadband option M100 is currently £29 per month on a 12-month contract, their M200 package is £34 per month and their highest standalone M package M350 is £39 per month.
In January 2020, Virgin upgraded more than a million customers to their M100 package, removing legacy contract options.
It's worth noting that, while Virgin launched a 500Mb broadband package in April 2019, it's only available as part of an Ultimate Oomph Bundle and can't be accessed as a standalone.
Given that the new Gig1 package has a broadband only option, this seems peculiar and may well be addressed in future Virgin updates.
The best broadband deals for your area can be compared using our free tool here.
Why gigabit broadband?
The average speed for Virgin's Gig1 is 1,104Mbps, far above the UK average speed of 54Mbps, so the high price tag of the service compared to slower services is understandable.
Yet many commentators still question whether 1Gb broadband speeds are necessary for home users, even those with numerous devices active at any given time.
According to the most recent Ofcom report on access to broadband across the UK, more than three million homes can access speeds of up to 1Gb, almost double the number in the previous year's report.
However, simply having access to such speeds is one thing, and take-up of them may be slow precisely because customers don't think they need these types of speeds yet.
Virgin themselves aim to reach 15 million properties with their Gig1 rollout by the end of 2021, and have already switched on services in Southampton, Manchester and Reading.
That said, Virgin's services are not as widespread as broadband options using the underlying Openreach network, so many customers will still not be able to access these faster package options even if Gig1 is technically live in their area. Find out whether you can get Virgin Media broadband and TV services in your postcode.