Latest 5G speed testing data from RootMetrics for the second half of 2021 shows EE offers the best 5G experience in major UK cities.
EE registered the fastest 5G in eight cities tested and offered the highest 5G availability in 10 cities as well.
All providers had improved their performance compared to the previous six months, with Vodafone posting the fastest median download speeds of all networks in Nottingham.
RootMetrics also took a closer look at London, finding EE had the best availability across the Greater London area while Vodafone triumphed in the central areas of the capital.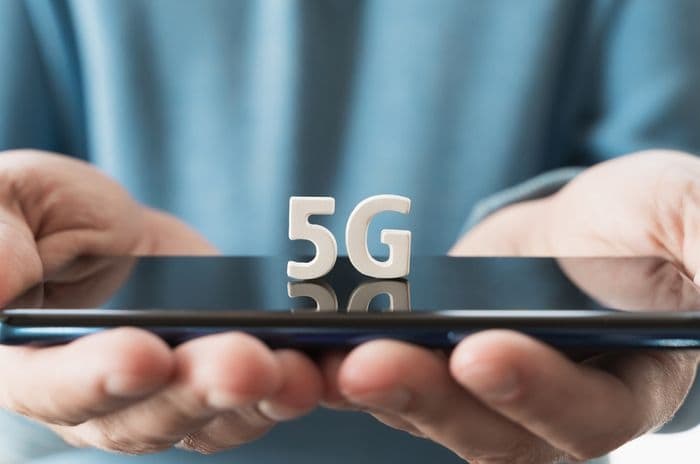 Credit: Ira Lichi/Shutterstock.com
5G from EE
RootMetrics research for H2 2021 found EE was the provider for 5G speed and availability overall across the 16 cities they tested.
Highlights included:
Fastest 5G median download speeds in 8 cities
Highest 5G availability in 10 cities
Improved median download speeds in 13 cities
There were downsides too, however, with availability declining in all 16 markets tested compared to H1 2021.
EE's best availability was found in Nottingham with 59.4% while their fastest median download speeds were found in Bristol with 187.8Mbps.
Ultimately, RootMetrics' data situated EE as the best 5G provider in the UK for the second half of 2021.
Other networks
The research also looked closely at the other three mobile networks: Three, Virgin Media O2 and Vodafone.
Three demonstrated strong improvements compared to the previous six months, managing to reach median download speeds of more than 200Mbps in two cities (Leicester and Liverpool). This is an improvement on their best speed of 127.1Mbps in Belfast in the previous report.
Their best showing for availability was in Hull where they had 52.6% combined with median download speeds of 142.2Mbps.
Three's 5G was highlighted as the fastest available in the most recent Speedtest Awards published by Ookla last month.
Meanwhile, RootMetrics data showed that Virgin Media O2 expanded their availability in 15 out of 16 cities, recording a leap of 18% in Hull, and delivered their best median download speeds of 168.2Mbps in Glasgow.
Vodafone posted the fastest median download speed of all providers in Nottingham (255.8Mbps) and offered 5G in all 16 tested in the second half of 2021 (compared to the 13 covered in the first half).
Find out more about the best mobile networks for 5G.
5G in London
RootMetrics gave more detail about the 5G situation in London, showing that availability differs depending on whether we're considering the Greater London area or the London Central Activities Zone (CAZ).
Here are the provider availability figures for Greater London with the CAZ in brackets:
EE - 42.4% (68.1%)
Three - 36.6% (62.7%)
Virgin Media O2 - 19.3% (29.6%)
Vodafone - 33.6% (71.1%)
So, while EE have the highest levels of availability in the Greater London area, they are just below Vodafone when it comes to central locations.
It's notable that Virgin Media O2's coverage is the lowest of all operators in both areas, although they have better coverage in some cities outside the capital.
In terms of median download speeds, EE is the best in Greater London (145.6Mbps) and Vodafone triumphs in central London (181.2Mbps).
As we explain in our guide to the fastest mobile networks in the UK, RootMetrics conduct their research by driving and walking around major UK cities with a Samsung handset.
It means their data is more applicable to busy urban areas rather than other locations, but it does provide a useful snapshot of how 5G availability and speed is progressing in the locations where 5G rollouts are generally focused.