EE showed consistent availability in all test locations, with speeds above 100Mbps in all 16 cities.
Their best performance for availability and speed was found in Birmingham with 64.6% availability and median download speeds of 162.9Mbps.
Vodafone recorded the best median download speed results in Glasgow, however, with 192.2Mbps.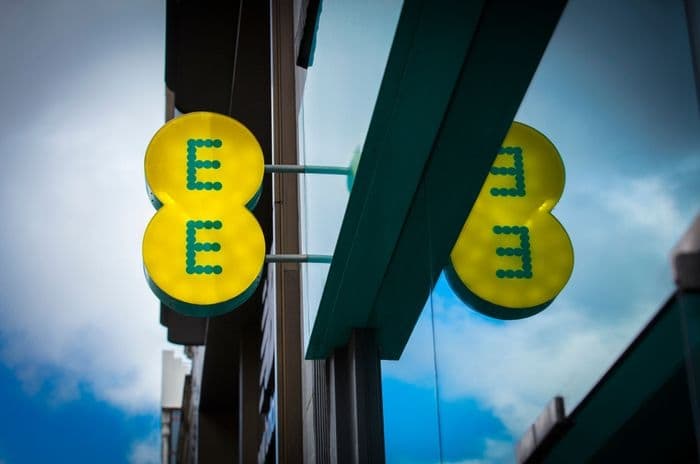 Credit: Electric Egg/Shutterstock.com
EE's 5G
This latest RootMetrics report looking at Everyday 5G covers the first half of 2021 and shows EE pulling away from their rivals in comparison to the previous report published in January.
They were the only network to record more than 55% availability in any city and they did so in five locations: Birmingham (64.2%), Nottingham (63.9%), Manchester (59.4%), Leicester (57.8%) and Cardiff (55.8%).
In addition, they were the only provider to record availability of at least 25% in all 16 test cities.
EE also delivered the fastest overall median download speed in Birmingham with 162.9Mbps. Their slowest speeds were found in Newcastle with 102.2 Mbps.
EE recently acquired more spectrum at Ofcom's latest auction and announced ambitious plans last month to improve 5G coverage to 90% of the UK's landmass by 2028.
Other networks
RootMetrics had positive things to say about all four mobile providers, with all networks showing improvements between H2 2020 and H1 2021.
Vodafone improved their Everyday 5G availability to more than 25% in eight cities compared to just two in the last report. Three locations had availability of more than 40%: Liverpool (51.5%), Bristol (48.4%) and Cardiff (44.2%).
On the flip side, they didn't register sufficient availability in Leicester, Coventry or Nottingham to be included in RootMetrics' report for those areas.
Meanwhile, O2 reached median download speeds of at least 150Mbps in six cities compared to two in the previous report, putting them in the lead for this metric across the test cities.
The operator's availability was comparatively low, although they did register availability above 25% in eight cities, up from two in H2 2020.
Finally, Three demonstrated good improvement, increasing the number of cities with speeds of more than 100Mb from four to six and recording availability above 40% in Hull and Birmingham.
Their availability remains stubbornly low in some areas including Belfast where RootMetrics registered availability of only 6.4%.
5G in the UK
When looking at RootMetrics' bi-annual reports, it's worth remembering their methodology is to conduct in-person testing using an off-the-shelf 5G handset in 16 major cities across the UK.
This gives us in-depth data about 5G in those metro areas, but it can't necessarily be extrapolated to show how 5G is doing nationwide.
Other reports are regularly published with different methodologies by companies like Ookla who published their Speedtest Awards for Q1 - Q2 earlier this week.
In that research, Three were named as the Fastest 5G Mobile Network when their performance in RootMetrics' report was much less noteworthy.
Ookla looks at data from user-initiated speed tests, so it's nationwide data but it's also self-selective in comparison to RootMetrics' methodology.
Yet it's worth paying attention to both reports because Ookla's data touches areas of the UK RootMetrics simply doesn't cover.
If the latest report from RootMetrics suggests EE are leading in the biggest cities, there may also be an argument to be made that Three are performing well outside the largest urban locations.
5G coverage and speeds are constantly evolving, but if you're in the market for a 5G-ready device, compare mobile deals for free and filter by 5G data connectivity.