Half the UK's population will be covered by the technology by early 2023, four years after EE first launched 5G services.
This will be aided by the deployment of a core network upgrade set to be in place by 2023 and use of the 700MHz 5G spectrum recently obtained in the Ofcom auction.
3G services will be retired no later than 2023, with spectrum then used to improve 5G capacity.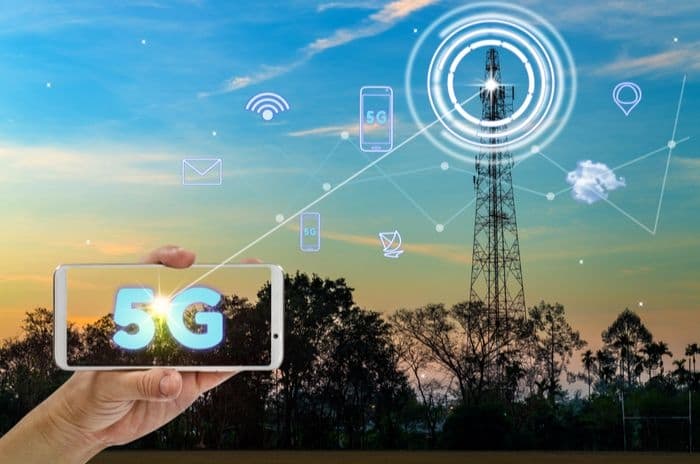 Expanding 5G
The key takeaway from the ambitions EE has set out in conjunction with parent company BT is that 5G services are set to expand rapidly over the next few years.
By early 2023 EE say half the UK population will be covered by their 5G services, while 2028 is their target date for overtaking 4G coverage and reaching 90% of the UK's landmass.
It's important to note these two metrics are not the same: much of the UK's population in concentrated in urban areas while landmass includes areas in remote Scotland where few people live, for example.
Even so, the plans clearly set out target dates for expanding 5G coverage, something that has been shrouded in mystery so far.
Stay up to date with EE's 5G coverage in our EE mobile network review.
Strategy
Details on the imminent rollout of 5G to cover half of the population by 2023 are vague, although deploying technology in busy urban areas where there is likely to be high demand will be much more straightforward for EE than targeting more rural areas where even 4G coverage is problematic.
Part of their strategy for this is the use of the 700MHz spectrum recently obtained in the Ofcom auction which will be deployed to boost coverage.
One thing to note about this spectrum is that, while it reduces the impact of obstacles like trees on the signal, speeds will be lower than we expect from 5G. In addition, only a handful of devices are equipped to work with the frequency, although this will increase in the coming years.
Retiring the old 3G network by 2023 will also free up spectrum which can then be used to improve 5G capacity, with the 2% of customers on EE/BT lines currently using 3G services to be phased off.
Behind the scenes, there is a new 5G core network set to be launched by 2023 that will utilise machine learning to route services through the best available connections.
It's also likely the Shared Rural Network 4G upgrades (set to expand 4G across 4,500 by 2025) will provide a springboard for 5G to be launched in those areas too.
5G services
EE were the first to launch 5G services back in May 2019, with their official figures saying the technology is now live in 160 towns and cities across the UK.
As we explain in our guide to mobile coverage, however, having 5G services switched on in an area does not equate to full coverage (or even high levels of coverage in many cases), so customers in semi-urban and rural areas are missing out.
EE's aim to reach 90% of UK landmass by 2028 is a laudable one, but it will take a lot of work to get there and their track record on delivery isn't great.
They pledged in 2016 to reach 95% of the UK's landmass by 2020 â€" that's only at 85% in 2021.
Even so, they have plenty of levers to pull in the bid to roll out 5G more widely and improve 4G coverage too. It will be interesting to see how their efforts pay off in the coming years.
Leanr more about 5G mobile broadband and see which is the best mobile network for 5G here.