In-depth analysis from RootMetrics shows Glasgow was the fastest city for 5G in the first half of 2021.
The fastest 5G speeds in Glasgow were recorded by O2 and Vodafone, with a single test speed of 192.2Mbps recorded by Vodafone.
Birmingham and Belfast rounded out the top three cities, with London only making it into the top six for speed.
However, if 5G availability is examined, Glasgow came in 12th out of 13 cities with an aggregate availability of just 28.3% compared to Birmingham's 40.8%.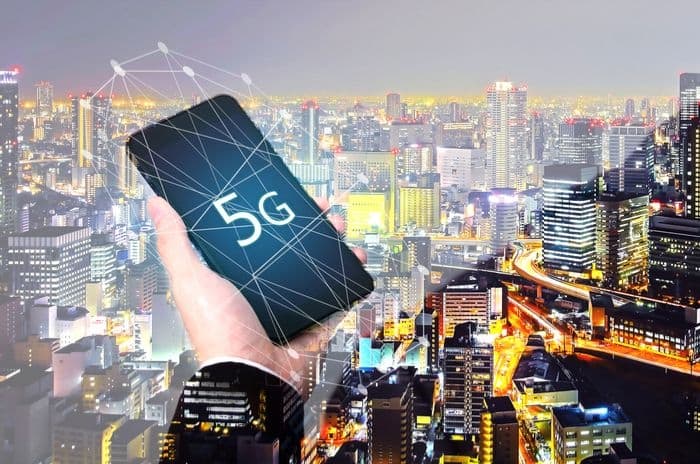 5G in Glasgow
This detailed report from RootMetrics gives more information about the performance of 5G services in cities across the UK, with Glasgow topping the list for sheer speed.
While all networks contributed to Glasgow's top-place finish, O2 recorded the second fastest 5G median download speed in the city with 179.3Mbps.
It was Vodafone's 192.2Mbps in Glasgow that was the fastest in the UK, however, putting them close to exceeding the 200Mbps threshold.
RootMetrics point out that Vodafone's availability in Glasgow was 29.5%. This marks good progress, but it still means many customers with 5G devices on 5G plans will be unable to use 5G for much of their time in Glasgow.
The network with the highest level of availability in Glasgow was EE with 44.2%, but aggregate coverage across all networks was 28.3%.
Other locations
RootMetrics' research put Birmingham and Belfast in second and third place respectively.
Birmingham was the only city to rank in the top three for both speed and availability, coming in second in both cases.
EE were the leader in the city, unsurprisingly as it was one of the locations they first launched their 5G network back in May 2019.
Their fastest median download speed in the city was 162.9Mbps and their availability in Birmingham was unrivalled at 64.6%.
Meanwhile, RootMetrics highlighted Three's contribution to 5G speed in Belfast where they registered their fastest median download speed of any UK city at 127.1Mbps, albeit with availability of only 6.4%.
EE were again the fastest operator with a fastest median download speed recorded at 146.8Mbps while their availability across the city was 51.8%.
5G in the UK
This in-depth analysis from RootMetrics is a follow-up to their 5G report published last month and gives detailed information on how the four networks are performing in the fastest cities.
While EE's consistency across all 16 of their test cities is excellent, this new report allows us to see more detail about the operators' performance and understand the locations where their speeds are the fastest.
Glasgow has emerged as a battleground for 5G services, with the two fastest tests in the UK registered in the city by Vodafone and O2.
Yet it's worth noting the fastest test speeds recorded by an operator are only part of the puzzle and they may not be replicated by customers or even in future tests.
As an example, the previous 5G RootMetrics report published in January 2021 recorded a fastest download speed of 216.6Mbps in London on the Vodafone network, but their fastest recorded speed in these latest results had dropped 20Mbps.
All this demonstrates that testing 5G speeds, even under everyday conditions as RootMetrics endeavour to do in their 16-city analysis, can show different results depending on when the tests are undertaken.
Plus, mobile networks still need to win the information battle and inform customers about 5G services for take-up to increase.
YouGov research published earlier this month found 21% of UK respondents hadn't heard anything about 5G technology and, of those who had heard about it, only 12% had heard direct from mobile network advertisements.
Find out which is the best mobile network for 5G.