New data from Ookla shows Three's 5G services to be faster than their rivals in research for Q3 - Q4 2021.
They registered median download speeds of 258.80Mbps across more than 250,000 tests.
Vodafone and EE came in second and third place while O2 came in fourth with 139.61Mbps.
Ookla speed tests are crowdsourced via hundreds of thousands of real-world tests as we explain in our guide to the fastest mobile network.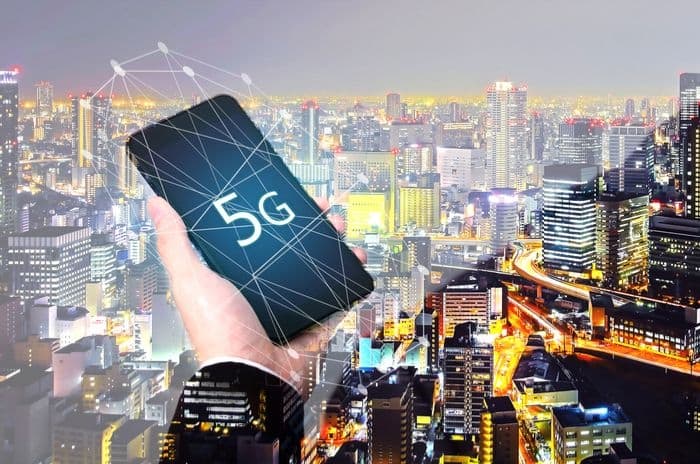 Fastest 5G
Ookla confirmed Three as the Fastest 5G winner in the Speedtest Awards for Q3 - Q4 2021.
From more than 250,000 speed tests, Three users experienced median speeds of 258.80Mbps and upload speeds of 13.94Mbps.
They were top in all three focus cities examined by Ookla with speeds of 271.51Mbps in London, 293.27Mbps in Manchester and 268Mbps in Birmingham.
However, the network did experience the highest latency (the time between an action being requested and a device responding to it) at 35ms compared to the industry average of 31ms.
Three were also named as the Fastest 5G network in Q1 - Q2 2021 with average download speeds of 231Mbps.
Other networks
Vodafone, EE and O2 were also covered in the Ookla data, with the following median download speeds:
Vodafone - 170.39Mbps
EE - 166.87Mbps
O2 - 139.61Mbps
These download speeds are still significantly behind Three's median, although Vodafone had the fastest upload speeds (17.86Mbps) and the lowest latency (29ms) of all networks.
In total, around 864,000 speed tests were conducted during the reporting period. However, there were more tests taken on EE and Three than the other two networks:
EE - 303,913 tests
Three - 255,842 tests
Vodafone - 164,670 tests
O2 - 109,461 tests
All tests are crowdsourced and initiated by mobile users themselves, so Ookla can only work with the data available to them.
Almost 250,000 unique devices were used to run speed tests during the reporting period. The iPhone 12 Pro Max 5G was the most popular choice with over 42,000 devices running tests.
The top five devices for testing were all Apple iPhones, comprising almost 60% of the total tests undertaken.
5G speeds
This data from Ookla who run the Speedtest.net service and have recently acquired fellow testing company RootMetrics is the latest indication that 5G services are picking up speed in the UK.
We heard as much from RootMetrics themselves in September 2021 when they shared early data from their 5G report for H2 2021.
They found that average speeds had increased in Bristol, Leeds and Bradford, Sheffield and London, with Bristol seeing the biggest increase of 21.4Mbps up to an average of 128Mbps.
What's clear is that the 5G experience can vary greatly depending on which network a customer is on and where they are in the country.
Our dedicated guide on the best mobile network for 5G has more information about speeds and availability, although it's worth noting that our analysis put EE and O2 in the lead for 5G.
As well as expanding their 5G networks, mobile operators also need to continue to encourage customers to sign up for 5G contracts and take 5G handsets.
Research published by YouGov in 2021 found 21% of UK respondents knew nothing about 5G technology and customers were less likely than their global counterparts to say they were interested in the technology or planned to upgrade in the near future.