Early results for the second half of 2021 show 5G speeds improving across four test areas in new RootMetrics data.
Speeds increased across all four areas covered with the biggest improvement found in Bristol where aggregate median download speeds hit 128.6 Mbps.
Of the four, London saw the lowest increase, rising just 5.6 Mbps to 129.7Mbps, but 5G services in the capital were still faster than anywhere else.
The RootMetrics data also looked at 5G availability where progress was slow in two cities and non-existent elsewhere.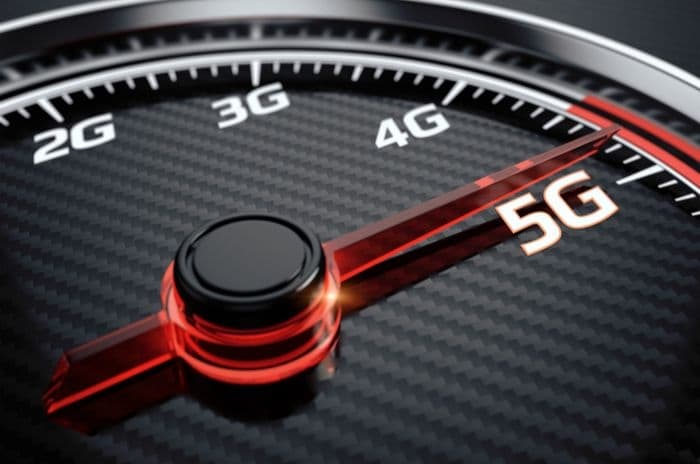 5G speeds
RootMetrics published some details of their early testing for H2 2021 looking at four areas: Bristol, Leeds and Bradford, London and Sheffield.
Aggregate median download speeds were:
128.6 Mbps in Bristol (increase of 21.4 Mbps)
128.5 Mbps in Leeds and Bradford (increase of 18.9 Mbps)
124.7 Mbps in Sheffield (increase of 12.1 Mbps)
129.7 Mbps in London (increase of 5.6 Mbps)
As we can see, while there were 5G speed increases across the board, they were more pronounced in areas outside London. That still left 5G speeds in London slightly faster than the other areas, however.
When full results are released for 16 test cities next year, we should hopefully see 5G speed improvements in every location.
At that point we will also get more information on different operators and their performance across each 5G area.
Availability
Another key measure in RootMetrics' 5G reporting is the availability of 5G services. This doesn't necessarily equal the amount of coverage in an area but looks at how much availability their testers had while travelling around the location.
These were the aggregate 5G availability figures:
38.6% in Bristol (increase of 3.7%)
33.0% in London (increase of 1.0%)
27.2% in Leeds and Bradford (decrease of 2.4%)
26.4% in Sheffield (decrease of 3%)
Progress on availability seems to be slower than progress on speed, meaning people may be switching between 5G and 4G services more frequently while moving around the cities.
Learn more about 5G mobile broadband in our dedicated guide.
Expansion of 5G
RootMetrics produce bi-annual reports following extensive mobile testing in 16 locations across the UK.
Their last full report published in August 2021 looked at the first half of 2021 and found speeds in Glasgow were the best of all test locations, although they only ranked 12th out of 13 for 5G availability.
5G services were first launched in the UK by EE back in May 2019, yet progress has been slow and EE estimate only half of the UK population will be covered by their 5G services by early 2023 (with 90% population coverage expected by 2028).
We receive regular updates from all four networks about their rollout progress, but enthusiasm for 5G services isn't as widespread in the UK as it is in other countries.
Research from YouGov published a few months ago found a distinct lack of knowledge about 5G in the UK, with a fifth of respondents saying they hadn't heard anything about 5G.
YouGov suggested a muted advertising campaign from network operators was partly to blame and, of those who had heard of 5G technology, 60% were not intending on upgrading their mobile to a 5G-ready model over the following year.
Many top handsets are 5G-ready and Ofcom research earlier this year found the premium for taking a 5G contract from a network had dropped to £3 per month.