Scotland will benefit from the highest investment, with an additional 124 4G sites planned in hard-to-reach areas.
Coverage targets across the different nations vary, although the aim is that 95% of the UK will be reached by 2024.
In total, 222 new sites will be installed and used by the three mobile networks.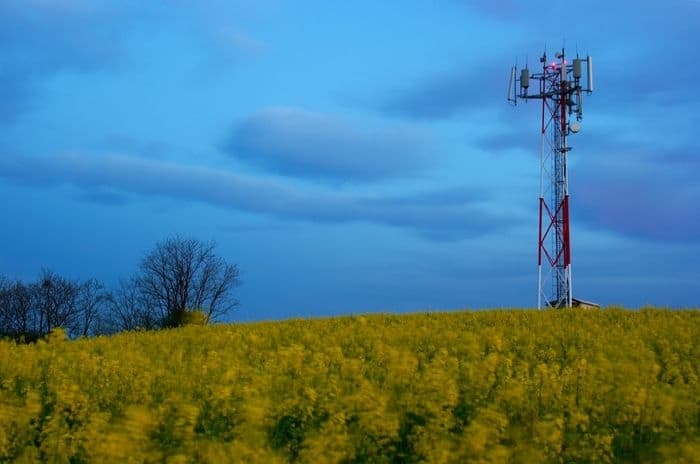 Coverage improvements
Under the SRN plan, mobile networks have committed to expanding the overall coverage of 4G services in the UK by creating shared infrastructure.
So, many areas with coverage from only one operator will see their network options increase by O2, Vodafone and Three installing:
124 new sites in Scotland, boosting coverage from all four operators from 42% in 2020 to a minimum of 74%
33 new sites in Wales, boosting coverage from 58% to a minimum of 80%
11 new sites in Northern Ireland, boosting coverage from 75% to a minimum of 85%
54 new sites in England, boosting coverage from 81% to a minimum of 90%
Work on the new masts will start in 2021 and is expected to be completed by 2024.
Boosting 4G
A shared infrastructure project between network operators has been on the cards for years, but it was only in October 2019 that a solid proposal was put forward to deliver a SRN in the UK.
It was underpinned by a legal agreement between network operators in March 2020, but this is the first time we've had details about the number of masts networks intend to install across the four nations.
As well as the shared infrastructure mentioned above to improve coverage from all operators, there are further targets enshrined in the SRN to ensure more areas receive coverage from at least one operator:
Coverage in Scotland from at least one network to rise from 80% to 91% by 2026
Coverage in Wales to rise from 89% to 95%
Coverage in Northern Ireland to rise from 97% to 98%
Coverage in England to rise from 97% to 98%
Because these are the hardest-to-reach areas, the Government's commitment to invest £500m in infrastructure will come into play.
We don't yet have details on where we can expect those sites to be delivered, but the first phase of the SRN featuring investment from the mobile operators themselves is now underway.
It's important to note, too, that there are plenty of hoops for operators to jump through before they can deliver what they have promised. For example, they need to find suitable locations for their new masts and secure the necessary permissions through the planning system.
While the Government is working to make it easier for masts to be installed in England, there is still the perennial problem that residents don't want new masts in their own backyards.
What about EE?
One notable omission from this announcement is any reference to EE/BT, the fourth network operator in the UK.
Part of the reason for this is that the sites shared by O2, Vodafone and Three are designed to cover partial not-spots, helping to improve the coverage from all operators across the country. These will mostly be in areas where EE already has 4G coverage available.
Customers may reasonably question why, if EE already has a presence in certain areas, their infrastructure cannot simply be shared with the other operators.
This has been a stumbling block in every attempt to create shared networks in the past, as the amount EE/BT want to charge operators for the use of their infrastructure is deemed prohibitive by the other operators.
Even so, EE didn't reach their own target of 95% UK coverage by 2020, so it isn't as though their network is powering ahead too much on 4G coverage and they still have work to do.