Three have a total of 1,250 5G sites across 193 locations, and their 5G home broadband coverage has now passed 1.6 million households.
O2's annual results show their 5G services are available in over 150 locations, while they have also boosted their 4G services in 180,000 postcodes.
Another eye-catching feature in O2's announcement was that they intend to offer customers on any network the option to buy tech through instalment payments.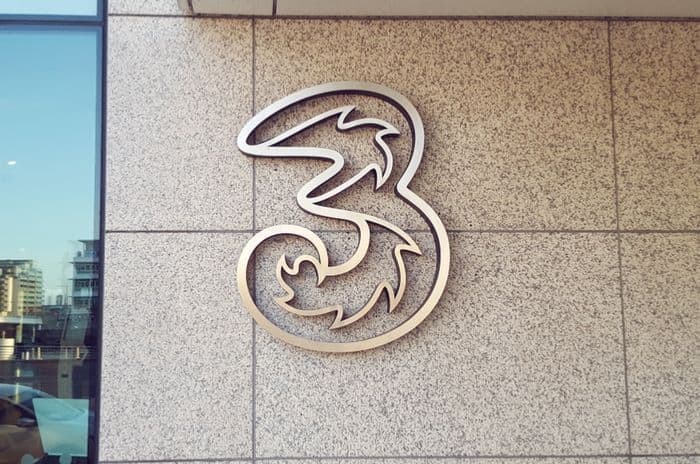 Credit: Lloyd Carr/Shutterstock.com
Three network improvements
Three's infrastructure update reiterates they're investing £2bn in their network and IT systems.
They say the number of 5G sites available on their network has increased from 1,000 sites at the end of 2020 up to 1,250 now, with hundreds more expected to go live by the end of this year.
These 5G sites are spread across 193 towns and cities, with recent additions including Barnsley, Newport, Telford and Worcester.
5G home broadband is also a major target for Three, and they say there are now 1.6 million households with 5G coverage who could benefit.
On the 4G side of things, Three say they have improved capacity across 1,500 sites which will increase download speeds by up to three times in the areas it has been deployed.
They also gave an insight into data usage over their network, highlighting that the average amount of data used per customer every month has passed 17GB for the first time.
Click here to read our guide to Three's mobile network.
O2's annual results
O2's own infrastructure update comes from their 2020 results for the year ending 31 December 2020.
Around 180,000 postcodes across the UK have benefited from O2 4G network boosts, and they doubled the capacity of their voice network to meet unprecedented demand for services.
In addition, their 5G rollout has now reached over 150 towns and cities, with Rochdale, Wakefield, Cheltenham and Blackpool among the latest locations with some 5G coverage.
O2 were named as the most reliable mobile network in the UK earlier this month following research from Global Wireless Solutions.
Another interesting titbit from O2's results summary is their confirmation they will offer customers on any mobile network the option to buy some of the latest tech via monthly instalments.
While O2 and other networks allow their own customers to take out extras like headphones and pay for them on a monthly basis, O2 is now set to expand this offer to customers of any network.
Read our full guide to O2's mobile network.
Coverage improvements
Key to the announcements from both networks were the improvements they've made to mobile coverage in recent months.
This isn't just about the rollout of 5G which is progressing at pace, but also about demonstrating their commitment to improving 4G services as well.
For example, Three explicitly mention the Shared Rural Network (SRN) agreement that will see them work together with O2 and Vodafone to deliver 222 new sites in partial not-spots over the next three years.
Earlier this week, EE provided an update on their progress in relation to the SRN, saying a total of 579 sites would be upgraded by the end of 2021.
The Government has set legal targets for 4G coverage, with 88% of the UK set to be covered by all operators by 88%, with 90% to be covered by 2026.