Levelling Up White Paper published by the Government includes targets for 5G, 4G and gigabit broadband coverage.
The paper includes an ambition to deliver 5G mobile broadband to a majority of the UK's population by 2027.
It also reiterates the target of reaching 95% of the UK with 4G services by 2025, utilising the Shared Rural Network agreement between operators to provide coverage in not-spots.
Gigabit capable broadband is covered in the paper too, with a new target of 99% of premises covered by 2030.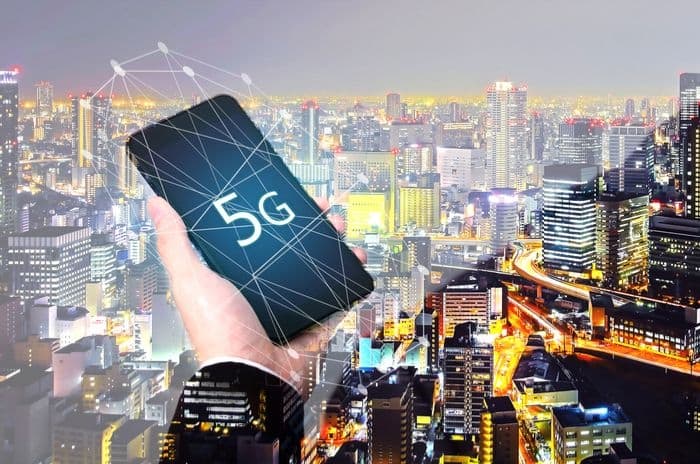 5G expansion
The Levelling Up White Paper details major policy areas and sets targets for different areas for the Government to work to over the next decade.
On 5G, the paper suggests that a majority of the UK population should be able to access 5G broadband by 2027.
The wording is ambiguous, however, and could theoretically mean that the goal is a success if 51% have access to a 5G signal by the target date.
Little detail is given on how expansion will be achieved, although the paper does highlight the West Midlands 5G Testbed that launched in 2018 and which the Government says has accelerated 5G deployment by over six months and has led to the West Midlands being one of the best places for 5G in the UK.
It's also worth noting that all four mobile networks in the UK are fully committed to rolling out their own 5G networks and have been since 2019, so the goal of a simple majority could be achieved without further Government intervention.
The Government will publish a Wireless Infrastructure Strategy later in 2022 to review how much assistance the private sector may need in rolling out technologies like 5G.
4G services
4G mobile was mentioned in the Levelling Up White Paper, with a reiteration of the target to reach 95% of the UK with 4G by 2025.
This is set to be achieved by the Shared Rural Network agreement between EE, Three, Virgin Media O2 and Vodafone that was initially agreed in 2019.
It includes nation-specific targets such as a commitment for 91% coverage in Scotland and individual operator targets.
Read more about mobile coverage in the UK and which operators are the best.
Gigabit broadband
The Government paper also includes a firmer commitment to the expansion of gigabit capable broadband than we have seen in recent years.
It suggests the UK will have nationwide gigabit capable broadband coverage by 2030. In practical terms, this means 99% of the country will have a gigabit capable connection.
We've seen targets for gigabit broadband introduced and watered down over the years, with a policy to expand services nationwide by 2033 introduced by the Government when Theresa May was prime minister.
During his leadership campaign to become Conservative leader, Boris Johnson promised nationwide coverage by 2025, but this was later watered down to 85%.
Now we're looking at 99% coverage by 2030, three years ahead of the 2018 policy but five years beyond the promises made in 2019.
Again, there is little detail provided in the White Paper on how these goals will be achieved. However, the paper does commit to public investment to target premises that are deemed hardest to reach and would not commercially viable for private operators.
Last month, the Public Accounts Committee (PAC) published a report criticising the Department for Digital, Culture, Media and Sport (DCMS) for failing to get a grip on the rollout.
It's expected the DCMS will respond to the PAC report by March 2022, and we should hopefully see more evidence of how they plan to monitor and stimulate private sector investment in gigabit capable broadband in the coming months.
See if gigabit capable broadband is available in your area by using our free postcode checker.