The strategy, which was announced as part of the Future Telecoms Infrastructure Review (FTIR), will see 15 million UK premises connected to full-fibre by 2025, with full nationwide coverage achieved by 2033 at the latest.
The FTIR will also prioritise connections for under-served rural communities and seek to expand 5G coverage, making sure no part of the UK is left behind.
At the core of full-fibre expansion will be large-scale commercial investment and market competition, with different operators laying cable and offering consumers a range of packages. This will keep consumers engaged in the market and ensure that prices are competitive.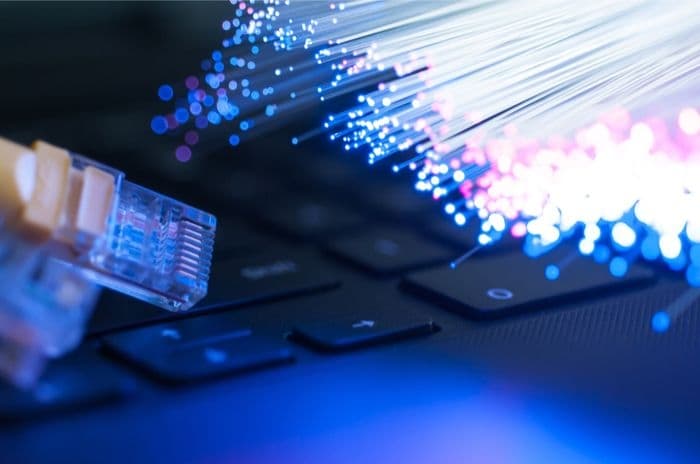 What is full-fibre?
Full-fibre broadband, or fibre-to-the-premises (FTTP), sees fibre optic cables taken straight to front doors. At present, in most cases the fibre cabling is merely laid up to the green exchange cabinets on street corners, and from there, traditional copper cabling is fed to individual premises.
At present the UK only has 4% full-fibre coverage, with smaller companies like Zen Internet and Hyperoptic leading the way.
BT have traditionally been reluctant to expand full-fibre due to low customer demand. They've concentrated instead on G.fast broadband technology, which utilises the existing copper network.
Of the main providers, Virgin Media have been at the front of the pack, pushing forwards with full-fibre expansion through their Project Lightning initiative.
However, there are plenty of incentives to having nationwide full-fibre coverage.
Compared to the current mix of fibre and copper cabling, it will provide much more reliable and faster broadband speeds for modern demands like streaming and gaming - some providers are already offering up to 1Gb.
The Government also says it's cheaper to operate than copper networks. As such, the FTIR aims for copper cabling to be completely phased out by 2030.
Ofcom, which will be coordinating the industry-led switchover from copper to full-fibre, has welcomed the news and outlined a number of measures to support long-term investment in full-fibre. These include:
Regulating business and residential markets together because services for both will be offered from the same underlying fibre cabling.
Plans for unrestricted access to BT Openreach's cabling infrastructure so that competing companies can lay their own fibre cables without having to build new surrounding infrastructure. This will cut up-front costs by half.
Adapting regulation frameworks for full-fibre by region, taking into account the market differences between urban and rural areas. The regulatory review period will also be extended from three to five years to encourage security and certainty for investors.
Good news for rural communities
One of the most positive outcomes of this announcement is that underserved rural areas will finally catch up with the UK's towns and cities when it comes to the speed and reliability of their broadband connections.
It's expected that market competition will lead to roughly 80% of the UK being covered by full-fibre, although the market will struggle to cover some rural parts. As such, the Government has prioritised funding for rural communities to ensure that these areas don't lag behind the rest of the UK. It's estimated that an additional investment of £3 to £5 billion will be required to achieve this.
The Rural Services Network, a non-governmental organisation that supports rural communities and their service providers, has welcomed the announcement.
Chief Executive Graham Biggs said: "This is a positive and ambitious announcement, and has to potential to have a significant and far-reaching positive impact on rural areas."
More information on rural broadband is available here.
Full-fibre underpins 5G
Another benefit of the full-fibre rollout is that it enables 5G coverage to be expanded, because 5G availability is dependent on the infrastructure used for full-fibre.
Although we don't automatically think of fibre cabling when we consider wireless mobile broadband, the mobile masts that our phones connect to rely on the wired cabling infrastructure to create connections. As such, the benefits of nationwide full-fibre coverage will extend to mobile broadband, massively improving the availability and speed of 5G connections.
The implications of faster and better 5G are far-reaching, not only for consumers but for businesses and industries. There's more information on the rollout of 5G and its benefits in this article.