BT announce prices for G.fast broadband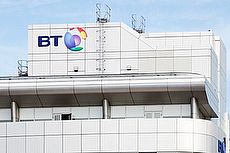 ©iStock.com/theasis
BT have released the initial wholesale prices for their G.fast broadband, providing an indication of how much the ultrafast broadband service will cost at retail.
For both the 160Mb and 330Mb versions of the service, the line rental will cost £9.95 a month. Meanwhile, the price of installation will cost either £49 or £99, depending on whether the customer uses their own modem or purchases one from Openreach.
Commenting on the announcement, an Openreach spokesperson said, "Our ambition is to make G.fast available to almost 140,000 homes and businesses by March 2017, with a goal to reach 10 million homes with the technology by 2020".
It should of course be repeated that these are the wholesale prices Openreach will be charging retail internet service providers (ISPs). It's therefore highly likely that the monthly line rental will end up registering noticeably higher than £9.95.
It's also worth noting that these wholesale prices are specifically for pilots Openreach are spearheading in 17 locations across the UK, with the generalised rollout of G.fast being dependent on their success.
Policy
And as ever, this rollout will also be dependent on Ofcom's implementation of their Strategic Review into Openreach, as well the Government's overall digital policy.
At the moment, the situation is encouraging for BT and Openreach as far as the Ofcom side of the equation is concerned.
After having called only for the "legal" separation of the two in July (which is yet to be implemented), the regulator recently published [PDF] less-than onerous changes on the conditions BT have to meet in repairing their network.
And while Ofcom have committed to ensuring that BT and Openreach deliver the highest standards, it very much appears as though the regulator will stop short of completely separating the two so long as they maintain these standards.
This would then suggest that, as far as Ofcom are concerned, BT Openreach will be free to pursue G.fast broadband at or around the wholesale prices indicated.
However, the position of the (new) Government is somewhat trickier, with the new Digital Minister Matthew Hancock recently stating his desire for fibre-to-the-premises (FTTP) broadband to be delivered to 80% of the UK by 2026.
This glaringly conflicts with the aim of BT to bring G.fast broadband - which is slower than pure FTTP broadband - to "most of the UK by the end of 2025".
Given the conflict, and given that the Government agree with the view that "strong future economies will be built on FTTP", it becomes doubtful as to whether BT's G.fast broadband won't see some modifications to its terms and prices on the way to being delivered nationwide.
Retail prices
For example, if the Government and Ofcom both put greater emphasis on pure FTTP broadband, BT may be pressured into lowering the eventual retail price of G.fast, since it will no longer be regarded as the state-of-the-art solution to the UK's digital needs.
This is why, when estimating how much more expensive the retail price will be than the newly announced wholesale price, it's possible that it might not be that much more expensive.
It most likely won't be at the price of 1Gb FTTP packages now offered by the likes of Hyperoptic and Sky (in York), which at £46 and £47.40 per month are at the higher end of the broadband cost scale.
Indeed, given that G.fast is effectively a halfway house between fibre-to-the-cabinet (FTTC) and its faster FTTP counterpart, it's reasonable to expect its price to sit somewhere in the middle.
That is, its retail rental price will most likely lie between £46/7 and £29.99, which is the current price for BT's "up to" 52Mb Unlimited Infinity package.
In fact, since G.fast uses the pre-existing fibre cables and copper wires, it won't require any additional investment in infrastructure, unlike FTTP. The only necessary addition is the G.fast node, a module that makes the speeds attained by copper wires higher by making the frequency of their signals higher.
This is why it's actually reasonable to suspect that the final price - should G.fast become BT's ultrafast standard - will be closer to those of current FTTC packages than those using purely FTTP connections.
Challengers and competition
It would be even more reasonable to expect this in the event that more challenger broadband suppliers continue entering the market and expanding their presence.
For instance, the likes of CityFibre, Hyperoptic and Virgin Media have been making considerable strides recently when it comes to expanding the coverage of their FTTP networks throughout the UK.
CityFibre, for one, now have 40 metropolitan areas covered by their FTTP network, meaning that it's ready to reach some four million homes.
Meanwhile, Hyperoptic are currently in 13 cities, with plans to expand this to 20 and to connect at least 300,000 more homes within the next three years.
And as for Virgin Media, they also announced their intention this year to bring FTTP to one million homes by 2019.
What this means is that, if there exists sizeable FTTP networks offering superior service than that offered by Openreach's G.fast, then BT may be forced to cut the retail price of the latter as a way of making it more competitive.
More drastic still, they could even choose not to take G.fast much further beyond the pilot stage, opting instead to compete with their expanding rivals in delivering pure FTTP broadband.
And in light of how Ofcom ordered BT to open their ducts and pipes so that their rivals are more able to lay competing fibre-optic cables, such competition may become very likely in the not-too distant future.
All of which means, the newly announced wholesale price of G.fast broadband isn't an especially reliable indicator of its future price. And if it is, it will likely stay close to the present cost of superfast broadband rather than climb much higher.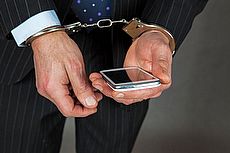 23 November 2017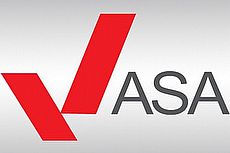 23 November 2017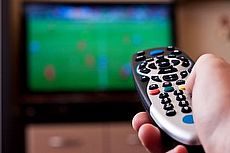 15 November 2017
Follow us or subscribe for FREE updates and special offers