The auction will release both airwaves for current mobile broadband services and future 5G-compatible mobile devices.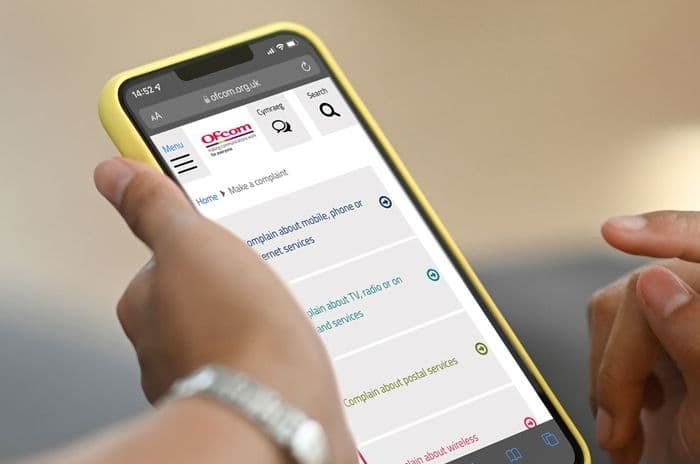 Source: Ofcom
Five companies will bid for the spectrum in an auction that has finally started following legal challenges related to spectrum limits and competition.
Commenting at the start of the auction, Ofcom's Spectrum Group Director Philip Marnick said: "Our job is to release these airwaves quickly and efficiently, and we want to see them in use as soon as possible...This spectrum will help improve people's experience of using mobile broadband today, and also help companies prepare for future 5G services."
The results of the auction could take weeks to complete, but Ofcom will release demand and price bidding updates at the end of each day.
What is spectrum?
Essentially, spectrum is the way that mobile devices communicate wirelessly through the airwaves using different radio frequencies. In the case of mobile phones, they use spectrum to connect to local masts in order to make calls and use broadband.
Ofcom manages the amount of spectrum that's available to telecoms companies carefully to avoid congestion and to make sure that no one company has dominance over the airways.
Current mobile services run on the 2.3GHz band and future 5G services will run on the 3.4GHz band, with both bands being auctioned off by Ofcom to bidding companies.
How will the auction work?
Ofcom says that the auction will operate in rounds, with companies bidding for 'lots' of spectrum, lasting a number of weeks depending on the level of demand from bidders.
The bidding companies are the four main UK telecoms companies (EE Limited, Hutchison 3G UK Limited, Telefonica UK Limited and Vodafone Limited) as well as Airspan Spectrum Holdings Ltd.
A total of 190MHz will be auctioned off - that's 40MHz in the 2.3GHz band (which can be used immediately by mobile devices) and 150MHz in the 3.4GHz band (which can be used in the future on 5G-enabled mobile devices).
Ofcom has said that in the near future it will also auction off an additional 3.6GHz to 3.8GHz frequency band that will be 5G spectrum, and will publish its intentions on this shortly.
Legal quarrels caused delays
Ofcom has placed spectrum 'caps' on the amount of spectrum that any one company can bid for in order to prevent an airwave monopoly by one company, but this has led to lengthy delays from legal challenges.
For the 2.3GHz spectrum Ofcom has implemented a cap of 255MHz, meaning that no one company can have more than this amount of spectrum for this band.
Seeing as EE currently has 255MHz in the 2.3GHz spectrum it will not be allowed to bid in the auction for that band. Vodafone has 176MHz, followed by Three with 90MHz and O2 with 86MHz, meaning they will all be able to bid in the 2.3GHz auction.
Ofcom has also placed an overall cap of 340MHz on the total amount of spectrum that any one company can have across both bands, which is 37% of the total mobile spectrum that's expected to be used by 2020.
Three have long lobbied Ofcom to set the cap at a more stringent 30% of total usage by 2020, because of their concerns about one company having spectrum market dominance.
Their Chief Executive Dave Dyson has criticised Ofcom for "making decisions that increase the dominance of the largest operators...damaging competition, restricting choice and pushing prices up for the very consumers that it is meant to protect."
In early 2017, the company responded by launching legal action against Ofcom to challenge the 37% (340MHz) spectrum cap level. This was swiftly followed by action from EE, challenging the fact that the spectrum cap was being implemented for the future 3.4GHz band and asking for it to be removed.
However, despite delaying the launch of the spectrum auction, these legal challenges ultimately failed when in late December last year the High Court of Justice rejected both claims and found in favour of Ofcom.
Although Three appealed the decision this was also rejected by the Court of Appeals last month. EE accepted the judgement and a spokesperson said the company was "now looking ahead to investing in the best mobile experience across the UK."
Why is 5G so important?
Ofcom says that 5G "has the potential to pave the way for innovative new services in transport, healthcare and many other industries," and its widely believed that the benefits will be felt across households, businesses, local councils and all aspects of our infrastructure.
O2, which is owned by Telefonica UK, this month released a report that details the many and varied ways that 5G will update the 'operating systems of our lives' and create smarter ways of working, communicating and managing our cities.
The report goes into great detail about how this will work, but some examples include:
5G-proofed energy grids that can withstand mass car charging will enable an extra 1.3 million electric cars to be brought onto the roads by 2025, saving car owners £1,600 in annual fuel costs.
The responsiveness and speed of 5G will enable more telehealth video conferencing and reduce face-to-face GP appointments and waiting times, freeing up doctors' time and creating productivity savings of up to £1.3 billion.
5G-enabled road management systems should respond quickly to traffic volumes and reduce the time stuck in traffic by 10%.
Local councils could regain up to £2.8 billion per year thanks to smart street lighting, smart refuse collection and smart social care solutions (such as 5G telehealth and monitoring).
However, although 5G could offer all of these many unprecedented benefits, O2's Chief Operating Officer Derek McManus warns that there needs to be "complete alignment from operators, public service providers, local authorities, landlords and technology companies to explore new opportunities for better connectivity and denser coverage."