Pricing for 5G deals on Virgin Mobile is the same as 4G, so customers can upgrade to 5G-capable devices with no 5G premium.
Virgin say average speeds of 176.62 Mbps can be accessed on the network which is powered by Vodafone's 5G network.
Despite an anticipated merger with O2 on the horizon, Virgin had already signed a contract to bring 5G services to customers using the Vodafone network.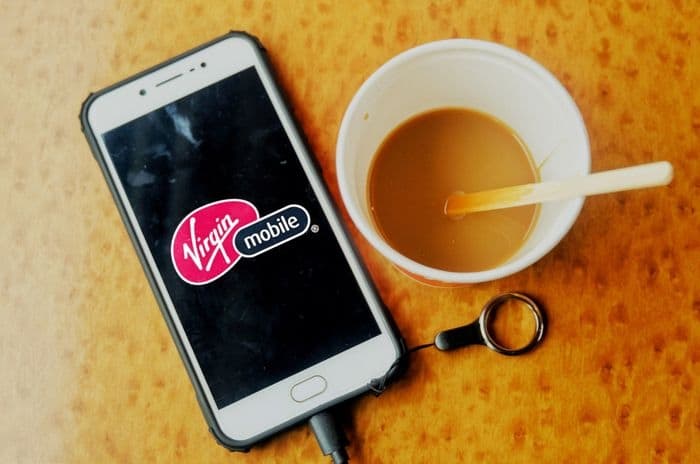 Credit: Najmi Arif/Shutterstock.com
5G on Virgin Mobile
5G from Virgin Mobile is now available in parts of 100 locations across the UK, including big cities like Liverpool and Aberdeen down to smaller towns like Jarrow and Crawley.
Pricing for 5G data doesn't operate on a separate tariff as we've seen with some networks, and Virgin's customers can access the same extras on 5G plans as they can on 4G ones.
As usual, to access 5G services, Virgin customers will need a compatible handset, and there are various 5G handset bundles available such as the Samsung Galaxy S21 range or the Apple iPhone 12.
To search for 5G-ready handsets across all major mobile networks, visit our comparison page and filter to show only 5G phones.
5G speeds and coverage
Virgin say tests conducted in a pilot scheme conducted between October and December 2020 shows average 5G speeds of 176.62 Mbps.
As with anything 5G-related, there are huge caveats about testing and availability, so customers upgrading to 5G with Virgin may not experience those speeds straight away.
In RootMetrics data released last week, Vodafone's network did offer the fastest median download speeds of 216.6 Mbps of any network.
However, their speed range in those 16 city tests was between 81.6 Mbps and 216.6 Mbps, so customer expectations should be tempered slightly.
There's also an interesting quirk about Virgin's claims their 5G services are five times faster than their 4G services because 4G from Virgin is still offered over EE's mobile network (the fastest 4G network in the UK).
It just means the figures we see bandied about on different speeds between 4G and 5G networks should be taken with a pinch of salt since we're comparing options between two separate networks.
Plus, on the coverage of the 5G services offered by Virgin, customers who are already on 4G plans with them should be aware that doesn't necessarily translate to good 5G coverage for two reasons.
Firstly, the usual limitations of 5G rollout mean coverage can be extremely limited even in live locations. Secondly, though, thanks to Virgin customers being familiar with the EE network, there may be confusion about the coverage offered now by Virgin Mobile on Vodafone's 5G network.
What about Virgin Media and O2?
Virgin Media customers may well be confused about why their 5G services are coming via the Vodafone network when 4G services are still provided by EE and when Virgin is in the middle of a highly publicised merger bid with O2.
The deal to move Virgin Mobile customers from EE's network to Vodafone's was made back in November 2019, although it was always set to come into force in 2021 rather than any earlier.
It was mentioned at the time that Virgin would launch their 5G services on Vodafone ahead of the 4G transition, but this was thrown into doubt when the proposed merger between Virgin and O2 was announced.
However, the mobile virtual network operator (MVNO) deal with Vodafone is still going ahead as planned, and all Virgin Mobile customers are expected to be transitioned to Vodafone's network by early 2022.
If the merger between Virgin Media and O2 is cleared by the Competition and Markets Authority (CMA), though, customers will transition again to the O2 mobile network sometime after 2026.