How would a broadband speed guarantee actually work?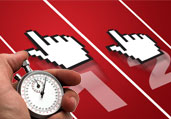 BROADBAND providers should ditch their 'up to' approach to advertising speeds, Which? are arguing.
In a new campaign, the consumer group are calling for ISPs to offer personalised 'speed guarantees' to new customers instead.
Guarantees would ensure that broadband customers could hold their providers accountable when speeds fall short and could incentivise providers to investigate and fix connection problems, Which? say.
Most broadband providers are already signed up to Ofcom's Voluntary Code of Practice on speeds which says that customers that receive consistently slower speeds than they were promised should be able to pay less for their deal.
But, in practice, that rarely happens.
Confusion over speeds
There's a reason for the occasionally confusing state of affairs we have on speed advertising, however: the always confusing mess of reasons behind poor broadband performance.
As well as the broadband users' distance from the exchange and provider, the factors ISPs generally factor in to estimates, seemingly slow performance can also be down to poor or faulty wireless, computers or the website the user is trying to access.
Although 45% of broadband users polled by the consumer advocate thought that they'd suffered as a result of lower than advertised speeds, then, that's not necessarily their broadband provider's fault.
So how would the Which? broadband guarantee actually work?
How would it work?
"ISPs should provide all prospective customers with details of the speed of broadband they personally can expect and what they will be able to do with it," John Cottrill for the Which? campaign told us.
Not only would ISPs have to give customers an estimated speed range during the sales process - according to a 2012 Ofcom study, 93% do already - they'd need to provide written confirmation of the estimated range, a more exact estimated 'pinpoint' speed and a personalised 'guaranteed' minimum speed.
Which? say the written confirmation would also include time estimates based on actual internet usage at the estimated speed like how long it would typically take to download a 90 minute film or whether the customer would typically be able to stream high quality video services or play games online.
Armed with their speed guarantees, then, broadband customers would be able to leave without penalty if providers didn't meet their minimum service commitment.
There are some potential problems here, and not small ones.
Wouldn't ISPs just set low estimates to protect themselves, we asked Which?
Which? told us that providers wouldn't be able to set low estimates across the board because the guarantee would have to be personalised to a household.
But that doesn't seem like much of a protection: providers could still manipulate their estimates.
Too much information?
Which? have always had a 'more information is better' approach to broadband speed advertising.
The last time we had a big shake up in the advertising of broadband speeds, in 2011, the consumer group supported giving consumers both an 'up to' and a typical speed range.
At that same time, Ofcom supported getting rid of 'up to' altogether.
But the range never came and 'up to' remains. Providers now advertise using an 'up to', a speed at least 10% of its subscribers can actually get, and a personalised speed estimate at the point of sale.
Under this plan, they'd have much more detail on their connections even than proposed previously, when providers fought hard to retain their existing advertising rules.
It's not clear how useful all this extra information would be to consumers, and how much they even want it.
The slow take-up of superfast broadband over the past few years, despite the very real speed gains, shows that the UK broadband market is more focused on prices than quality.
Having said that, even those who are motivated primarily by price might find a speed guarantee appealing.
Guaranteed problems
However, the practical implications of the guarantee are troubling: given that broadband speeds change often, how will households prove that their speeds are always falling short of the paper guarantee?
If ISPs had to agree to allow customers to leave if they didn't meet the guarantee the tests would have to be rigorous.
The measure does beat the current incentive, however.
In the Voluntary Code (read it in full here) providers are required to thoroughly investigate speed complaints and then if "the customer continues to receive an access line speed significantly lower than the estimate provided at point of sale the ISPs should offer the customer with an alternative broadband package."
But "this measure only applies where the ISPs offer their subscribers a lower speed package than that originally signed up to".
Most providers now don't differentiate their ADSL packages by speed so there's no where for them to move disappointed customers to.
In terms of encouraging providers to fix problems the concept also seems a little off.
If a household's broadband connection is actually faulty the provider is highly likely to be at the mercy of BT Openreach to get it fixed.
At the end of last year, Ofcom said that Openreach repairs were far too slow, an issue many consumers are all too aware of.
In their annual plan for this year, Ofcom said they would, "intervene directly where it is apparent that there are significant barriers to industry led solutions, as in our work on broadband speeds."
But the regulator didn't specifically commit to looking into broadband speed advertising so a speed guarantee seems fairly unlikely, at least in the near future.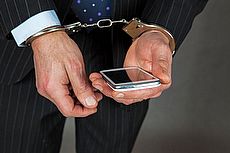 23 November 2017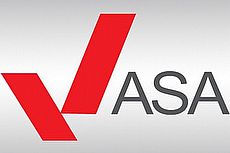 23 November 2017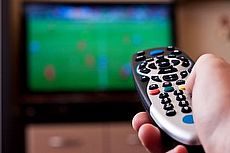 15 November 2017
Follow us or subscribe for FREE updates and special offers