One Touch Switch have announced a new go-live date of 14 March 2024 for the broadband industry.
One Touch Switch is the name given for the planned provider-led broadband switching service which was due to be up and running in April 2023.
The service aims to allow customers on different broadband networks to switch providers quicker and more easily, with the new provider handling the process for them.
However, delays meant the initial go-live date was pushed back to early 2024, and is now confirmed to be March 2024, with testing bought forward to September.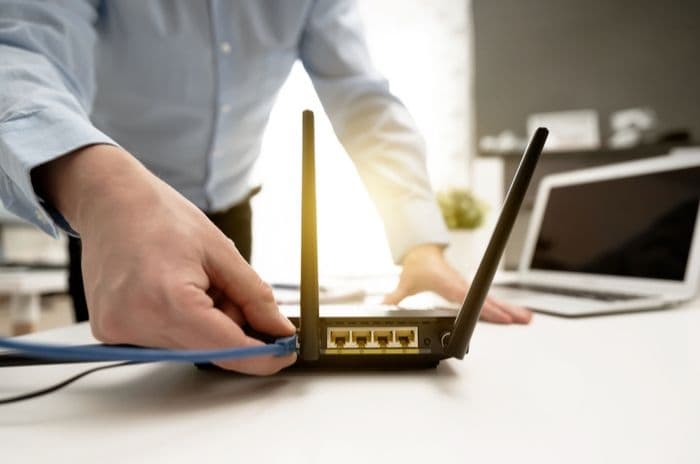 Credit: Proxima Studio/Shutterstock.com
Readiness
The One Touch Switching Company, or TOTSCo, have released a bulletin confirming an industry-wide go live date, as well as bringing forward new dates for when the test environment will be available to providers.
Previously suggested to be as late as November 2023, the TOTSCo central hub will now be available in a test environment from 4th September 2023, with a production environment going live from 20th October.
However, as TOTSCo point out, the central hub is just one part of the One Touch Switch system, and individual providers will need to implement changes and processes within their own businesses in order to meet the new go-live date of March 2024.
It's interesting to note for example, TOTSCo say the go-live date has been a compromise between providers who are in a position to be ready sooner, and those who've said they needed even longer.
Yet, individual provider readiness is a confidential matter for TOTSCo, and one that may only come to light in March 2024, if certain providers are still failing to meet the general conditions set out by Ofcom to ensure the One Touch Switch system gets up and running.
One Touch Switch
One Touch Switch was first introduced by Ofcom back in September 2021, and aimed to ensure easier switching across broadband networks for customers.
While customers with an Openreach broadband reseller can switch to another Openreach provider simply by ordering a new broadband deal, those on different networks currently have to handle the switch themselves, including cancelling their existing service, which isn't always straightforward.
Customers of Virgin Media, for example, have recently made complaints the provider made it difficult for them to cancel their service, with some customers having to phone up multiple times to have their instruction carried out.
The new One Touch Switch system would create a central hub, which providers across different networks can communicate through and handle customer switches on their behalf.
Once up and running it will mean a customer with Virgin Media could simply place an order for a broadband package with any other provider, for example, Community Fibre, and then Community Fibre will not only ensure the installation of the new service, but also handle informing Virgin Media to close down their current service.
The new system should save customers money by ensuring services don't need to overlap, and also save them time by removing the need to phone their provider to inform them of the cancellation.
Delays
However, while switches across the Openreach network already use the same infrastructure and wholesale supplier, the complexity of creating a central hub across multiple networks has led to delays.
Despite the failure to meet Ofcom's initial deadline of April 2023, the General Conditions were updated in any case, meaning that providers who had yet to implement the One Touch Switch system could be found in breach of the regulations.
Ofcom also opened an industry-wide enforcement programme to more closely monitor the implementation of the new system, and act where necessary.
The latest update to the enforcement programme was published in May 2023 as an information request to providers for evidence of their readiness.
TOTSCo latest statement suggests the new go-live date of March 2024 was in consideration of views from Ofcom, as well as providers, however there is yet any word from Ofcom as to whether they'll take enforcement action if this new date isn't met.