One Touch Switch process introduced by Ofcom will allow broadband customers to switch easily between different networks.
It means customers switching from companies operating their own networks like Virgin Media or Hyperoptic won't need to contact their existing provider to switch.
However, to give providers chance to implement changes to their systems, the new rules won't come into force until April 2023.
Switching between broadband providers on the Openreach network was made simpler in 2015, but expansion of full fibre ISPs has prompted the new rules.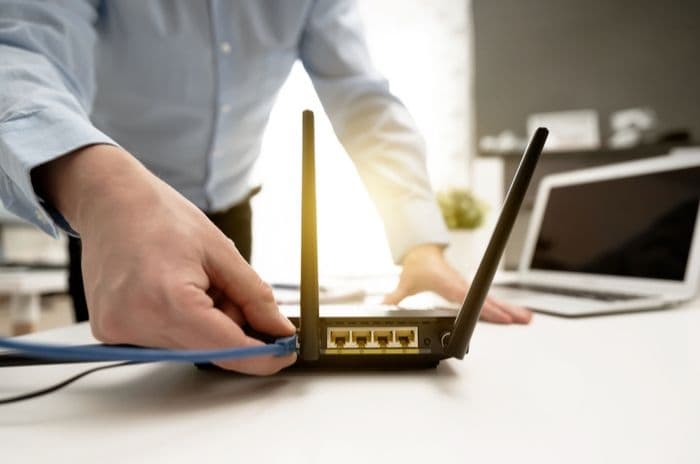 Credit: Proxima Studio/Shutterstock.com
Simpler switching
Customers looking to switch between different broadband networks currently have to contact their existing provider to cancel their contract. These conversations can be lengthy with the existing supplier trying to persuade the customer to stay.
From April 2023, once a customer signs up to a new broadband deal, their existing provider will be automatically alerted and the switch will be arranged behind the scenes.
Ofcom say the process will work like this:
Customer contacts new provider to request services and provide details
Current provider will automatically provide switching information such as any early termination charges and consent to switch
If the customer wants to go ahead after being supplied with the information above, the new provider will manage the switch
New services begin on agreed date and old services cease
Ofcom has already put in place rules to ensure broadband companies compensate customers if something goes wrong during the switch and they are left without a broadband service for more than one working day.
April 2023
These proposals have been in the pipeline for some time, with Ofcom confirming they were pursuing the idea back in October 2020.
The plan was for the rules to be place by the end of December 2022, but this deadline has been delayed for a few months until April 2023 following a consultation period.
Ofcom acknowledge broadband providers will need to make significant changes to their systems and that significant cooperation will be necessary across the sector. However, providers are expected to start work immediately to meet the deadline.
It means the system won't be fully in place for 18 months and customers who want to switch from one network to another before then will need to contact their old provider to cancel as usual.
Industry expansion
Until recently, it was usually only customers switching to and from Virgin Media who had issues switching and needed to contact providers direct.
However, the range of new full fibre broadband providers on offer and the expansion of Virgin's Gig1 services mean that more customers than ever will be contemplating the switch between networks and Ofcom have opted to make these switches easier.
With data published by Think Broadband last week showing over 50% of the UK has access to a gigabit-capable broadband connection, the regulator is keen to encourage customers to switch for faster speeds but Openreach's fibre to the premises (FTTP) network only covers around the number of homes Virgin's Gig1 service currently does (and a third of the total covered by Virgin's ultrafast network).
By April 2023, when these reforms come into force, it's likely Openreach coverage will be much more widespread and other networks like Hyperoptic and Gigaclear are continuing to expand too.
So, while this may be a useful service for customers looking to switch to Virgin Media, it will also be an excellent tool for those switching away from them to other networks too.
We've got a full guide to the current rules on broadband switching and what to expect.