It means customers switching between Openreach-based providers like BT and other networks including Virgin Media will find the process much simpler.
However, due to how complex the service is to set up, providers will be given until December 2022 before they have to implement the new rules.
Ofcom also confirmed other measures including a ban on locked mobile handsets from December 2021.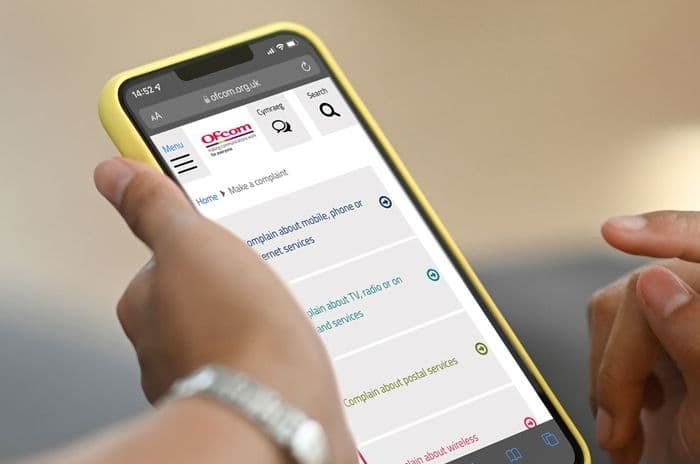 Source: Ofcom
Broadband network switching
Under the new rules, customers will find it as simple to switch between ISPs on the Openreach network (i.e. TalkTalk and Sky) and providers operating on independent networks (i.e. Virgin Media and Gigaclear).
Network switching will become another Gaining Provider Led (GPL) service, and the losing provider will need to help minimise the downtime during the switch.
The new process will include the following rules:
Old service should remain active until new provider confirms the service is live
Any loss of service during the switch will not exceed one working day
ISPs will compensate customers if anything goes wrong
Notice period charges will be banned
Customers will be able to port their home phone number up to 30 days after a switch
Ofcom are consulting on the specifics of their proposals, but they have set a date of December 2022 for the new rules to come into force.
Find out how to switch broadband providers here.
Streamlined process
Rules on simpler switching between providers on the Openreach network were introduced in 2015, allowing customers to sign up with a new ISP and let the two broadband providers do all the heavy lifting behind the scenes.
So, searching for a new broadband provider and switching from one to another became much easier, and millions of us do it every year.
Yet the rules didn't extend to switching between networks, meaning switches between Openreach networks and Virgin Media still required customers to do a lot of direct negotiating over installation dates and ending contracts.
When Virgin Media was the only major alternative network in the UK, this was frustrating for customers but not a huge problem for the majority of people who weren't in Virgin Media areas anyway.
However, Virgin Media's network isn't the only Openreach alternative these days - the likes of CityFibre, Hyperoptic, Gigaclear and other localised gigabit-capable providers are making network switches more likely.
For customers of Vodafone Gigafast, the existing arrangements could be even more confusing since some of their locations are on Openreach networks while the majority are delivered by CityFibre.
Hyperoptic have tried to independently address this issue by introducing a seamless switching service where customers can sign up to their services three months before their contract with another provider ends.
Yet the move towards an industry solution is welcome, even though the two-year delay is likely to cause more frustration to customers as ISPs prepare.
Other measures
Ofcom also confirmed their December 2019 proposals on locked mobile handsets will come into force from December 2021.
This means providers such as EE and Vodafone will be forced to unlock their devices as standard by that date, removing the need for customers to unlock them independently when they want to make a switch.
At the same time, Ofcom highlighted some other upcoming changes in the way providers are expected to behave:
Providers should deliver better contract information before signing (from June 2022)
Customers will gain the "right to exit" their contract if there are changes they haven't previously been informed about and they are not to their benefit such as removing features (from June 2022)
Providers should ensure disabled customers have equivalent access to information about their communications services (from December 2021)
Overall, these measures continue to improve fairness across the telecommunications industry - Ofcom's major aim in recent years.