Under the new seamless switching service, customers can order Hyperoptic broadband up to three months before their existing contract ends.
The service and cost will then be deferred until their new broadband goes live, with all packages coming with a 30-day satisfaction period and a price match guarantee.
Hyperoptic say setting up services concurrently will address one of the major customer pain points of switching when they are sometimes left without broadband while the switch takes place.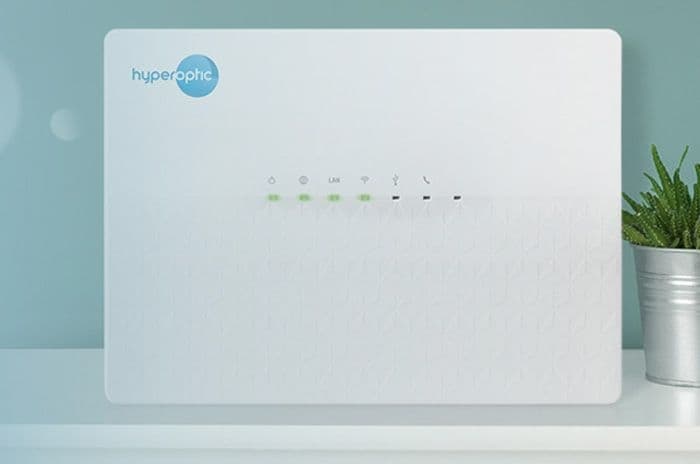 Seamless switching
The new service works by allowing customers to request and receive a Hyperoptic broadband installation up to three months before their existing contract ends.
They'll then be able to switch as soon as their existing contract is up with no downtime and no last-minute shopping around for a new provider.
Both the service itself and the associated costs will be deferred until the broadband contract officially begins, so there is no upfront payment for customers while they're tied into paying for broadband from another provider.
All packages taken under Hyperoptic's easy switching service will be subject to a 30-day satisfaction promise once the contract actually begins. The service will also be backed by a price match guarantee.
Switching made simpler
The reason this service matters for potential Hyperoptic broadband customers is because they operate their own network separate to the Openreach network which provides most of the UK's broadband infrastructure.
When switching between Openreach providers like BT, EE, TalkTalk and Sky, customers can expect a fairly seamless service as it is, but the story when switching to a non-Openreach provider like Hyperoptic or Virgin Media can be different.
It's this pain point Hyperoptic are hoping to address with their new service, promising it will be easier for customers to switch from another provider (i.e. Openreach-based) to them with no downtime involved.
Instead, the Hyperoptic service will be installed and ready for the customer to use on their switching date.
It isn't clear how many people this could benefit as Hyperoptic haven't supplied figures about the number of customers they think have been deterred by potential switching delays, but the nature of the service offered by Hyperoptic suggests this could have been a major pain point.
Slow expansion
Hyperoptic offer high speed broadband in around 40 cities and towns across the UK, expanding on a building by building basis.
As such, many of their customers are likely to be young professionals living in city centres - the very customers who would probably find a few days or weeks without broadband a huge inconvenience.
So, Hyperoptic's offer may make sense on that score, although it's still only available to a minority of customers across the UK as Hyperoptic continues its gradual expansion.
It's the latest attempt by the provider to tempt new customers across to their network, following the speed boost of their basic package up to 50Mb in August 2019 and the introduction of Super Flex plans with no exit fees back in May 2020.
Yet Hyperoptic's lack of widespread availability may be working against them, especially as Virgin Media have recently expanded their Gig1 service to three more cities, giving them a gigabit footprint of around 3.6 million homes.
Openreach confirmed they had passed 2.98 million premises in their latest results, but Hyperoptic are thought to remain far behind this figure, despite their aim to reach two million homes and businesses by 2021 and five million by 2024.
Our full review of Hyperoptic broadband or customers can search for ultrafast broadband using our free broadband comparison tool.