Glasgow, Leeds and Bradford are the latest cities to benefit from the switch-on of Gig1, covering almost a million homes between them.
It brings average speeds of 1140Mb to a total of 3.6 million potential premises across the UK and adds to switch-ons in Southampton, Manchester, Liverpool, Edinburgh and the West Midlands.
Virgin's target is to make their Gig1 service available to customers across their whole network by the end of 2021.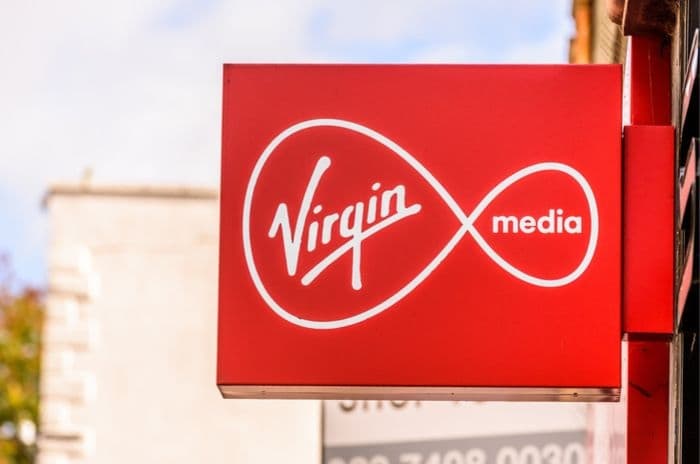 Credit: Jevanto Productions/Shutterstock.com
New locations
Virgin Media focus their gigabit-capable switch-ons in dense metropolitan locations and their surrounding locations with Glasgow, Leeds and Bradford the latest cities brought on to the Gig1 network.
It means almost a million households in those locations could theoretically sign up to Virgin's fastest broadband package with monthly prices beginning at £62 a month for broadband only services.
Customers looking to take home phone and TV services could pay up to £119 per month but, as we explain in our recently updated guide to Virgin TV, the provider has several options for TV services which allow customers to tailor a package to their needs.
Only customers in Glasgow, Leeds and Bradford who already have potential access to Virgin services will be able to sign up. We cover how to find out if Virgin is available in your area in this guide.
Gig1 expansion
This is the second time in five weeks that Virgin have announced they've expanded their Gig1 network after they switched on their hyperfast services in Edinburgh and Liverpool at the beginning of July.
A quarter of Virgin's network is now optimised for Gig1 speeds, covering Southampton (the site of the first launch in October 2019), Manchester, Reading, Birmingham and Coventry, as well as the other cities already mentioned.
Virgin now claim they're the largest provider of gigabit-capable services in the UK and this claim can be substantiated by rival Openreach's latest figures.
Openreach confirmed they had passed 2.98 million properties with their full fibre network by Q1 2020/2021, some 600,000 behind Virgin's latest figures.
There will likely be some overlap in the areas served by different providers of full fibre broadband, but it's clear more customers can now access these speeds than ever before.
Virgin Media broadband
As we discuss in our recently updated guide to Virgin Media broadband, Virgin are one of the only providers to offer broadband only with no need to sign up to home phone services as well.
However, they're probably best known for their bundles including home phone and TV services, and they're Sky's biggest rival when it comes to pay TV.
Ultimate Oomph, their biggest quadruple-play bundle which includes broadband, phone, TV and an unlimited data SIM, currently offers speeds of 500Mb but customers signing up to that deal will get a speed boost up to 600Mb by the end of March 2021.
This is due to Virgin unbundling their 500Mb broadband into a new M500 package for the first time a few months ago, so they're offering an extra speed incentive to customers taking multiple services instead.
500Mb is the top speed available to the 75% of Virgin Media's network not yet covered by Gig1 services. We review M500 here.
Learn more about the fastest broadband providers in the UK or compare ultrafast broadband deals by using this free postcode checker.