Over 600,000 homes in the two cities could benefit from the new hyperfast broadband option with prices starting from £62 per month.
Virgin estimate 20% of their cable network is now 1Gb capable, amounting to around 2.7 million properties in total.
Their aim is to roll out Gig1 to more than 15 million home by the end of 2021 as part of the Government's strategy to deliver full fibre to all by 2025.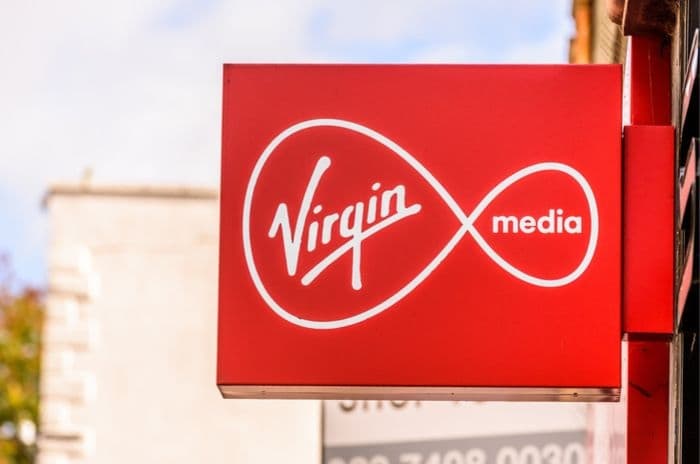 Credit: Jevanto Productions/Shutterstock.com
Edinburgh and Liverpool
Edinburgh is the first Scottish city to benefit from Virgin Media's 1Gb broadband, with their residents and those in Liverpool joining customers in Southampton, Birmingham, Coventry, Reading and Manchester as part of the early roll out.
For £62 a month on an 18-month minimum contract, customers can access home broadband with average speeds of 1104Mb.
Those looking to take multiple services from Virgin Media such as home phone and TV could pay up to £119 per month.
The caveat for customers in any of these cities is that their properties need access to the general Virgin Media network which means it isn't available to everyone. Find out more about Virgin Media cable broadband availability.
Gig1 progress
Virgin have made rapid progress since they switched on their first 1Gb network in Southampton in October 2019.
This was followed by Manchester, Reading and the West Midlands, with Virgin's figures suggesting that 20% of their network is now upgraded for 1GB speeds.
2.7 million homes can now access Gig1, which is a huge step towards their aim of 15 million by the end of 2021.
At the same time, they're also continuing to expand their ultrafast network bringing speeds of up to 600Mb to more customers across the country.
In June, they unbundled their 500Mb broadband for the first time while also promising a speed boost to customers taking their Oomph deal of another 100Mb, bringing the top speed on their ultrafast tier to 600Mb.
See our full guide to Virgin Media's broadband service.
Is 1Gb worth it?
Ofcom's most recent figures show full fibre to the premises (FTTP) coverage increased from 10% to 12% between September 2019 and January 2020.
That meant more than 3.5 million homes had access to FTTP which was an increase of at least 500,000 on the previous update.
Those figures were compiled before Virgin switched on their services in Birmingham and Coventry, so the current number will be higher.
Nor are Virgin the only provider rolling out hyperfast speeds with Hyperoptic, CityFibre and Openreach just three of the companies expanding FTTP services across the UK.
Some commentators, however, have suggested speeds of 1Gb are unnecessary for the average household, and that most customers wouldn't benefit.
That argument may have lost some weight thanks to the coronavirus lockdown which has seen entire households trying to access their home broadband at the same time, often for business or educational purposes.
Virgin themselves say that households on their network downloaded an extra 325GB of content during the first 10 weeks of lockdown and are confident the trends will remain even as the lockdown is eased.
This could become reality if more people opt to work from home in the future, and other broadband providers are preparing for this too, with BT launching a Dedicated Connection service incorporating a second home broadband line.