Existing BT customers would pay £49.99 per month for the extra line on a 24-month contract while non-BT broadband customers would pay £59.99 per month.
The service is being billed as the answer to the difficulties home working has highlighted and serves as an alternative to taking business-grade broadband.
BT highlighted a recent poll which suggested 32% of consumers believe a second line would improve their ability to work from home as justification for the new service.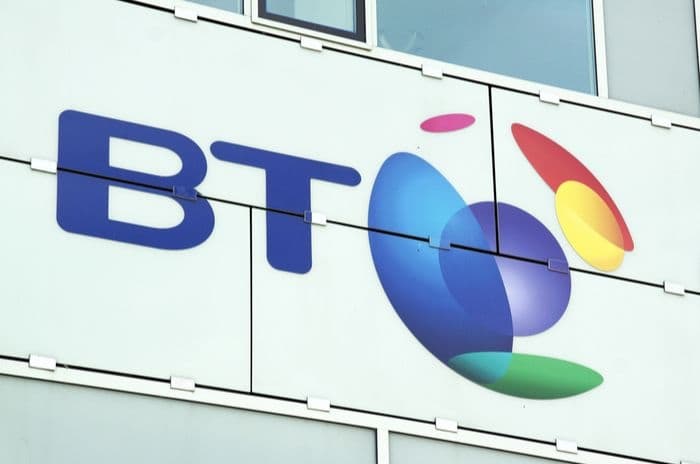 Credit: JPstock/Shutterstock.com
What is Dedicated Connection?
Dedicated Connection is essentially a dedicated second broadband line from BT which can be set up alongside a normal home broadband connection, whether customers take their normal broadband from BT or not.
BT say it allows customers to effectively double their home broadband connectivity and comes with free installation, BT's powerful Smart Hub 2 and Complete Wi-Fi.
It also comes with BT Halo 2 which includes BT's Keep Connected Promise. This means customers will be provided with a 4G mini-hub if they have a broadband with their broadband and need assistance to stay online.
Before installing a second line, BT's engineers will first look to optimise a customer's current line - if they're with BT. This would include upgrading to the fastest superfast speed available or upgrading to full fibre broadband if it's switched on in their area.
Who needs a second broadband line?
BT cite an independent poll conducted in June 2020 which saw 32% of respondents answer that a second broadband line at home would improve their ability to work from there.
27% of people thought a second line would help calm family relations during the coronavirus crisis where more family members are using broadband at any given time.
However, the reality for many is that the price tag of the Dedicated Connection service (£59.99) is beyond the reach of most households. Paying almost £720 more a year for a second broadband line (discounted to £600 for existing BT customers seems a luxury few households could afford.
Where Dedicated Connection may come into its own, however, is the possibility for businesses to use their newfound experiences of staff working from home to install second lines in their employees' homes.
Equally, sole traders or those who are contemplating school or university age children learning online for the foreseeable future may see a benefit.
It may be, however, that BT have a solution in need of a problem - home broadband download speeds only dropped by 2% in the first weeks of the coronavirus lockdown.
Fast home broadband options
A dedicated second line for home broadband might appeal to some, but many may be more inclined to compare broadband deals and find a faster provider.
Virgin's Project Lightning rollout of ultrafast broadband is continuing, and their services now reach almost 15 million households. For those in search of even faster speeds, Virgin began their rollout of 1Gb broadband in Southampton last year and have since expanded to the West Midlands and more.
In addition, providers like Hyperoptic and CityFibre are rolling out full fibre broadband speeds, and Ofcom's last update on broadband capacity across the UK found that there was 12% full fibre and 55% ultrafast coverage by the end of November 2019.
So, while a second home broadband line may be appealing, it's worth looking at whether it would be needed in the long-term and, especially within the two years of the contract. Read our review of BT broadband here.