Broadband measurements taken in the first and last weeks of March 2020 showed the effects of remote working across eight of the largest broadband providers.
Minor changes in download and upload speeds, along with higher network latency, were recorded in the new data released by Ofcom.
At the same time, the latest Connected Nations update shows the average UK broadband speed is now 64Mb based on data from November 2019.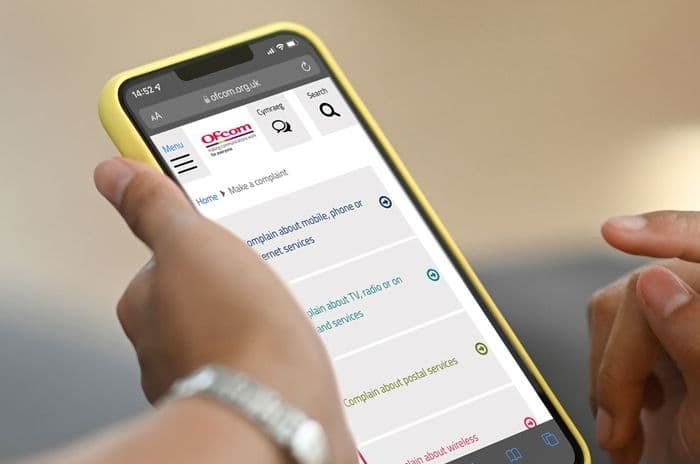 Source: Ofcom
Lockdown capacity
A major worry in mid-March when people were first encouraged to work from home and schools were closed was that the UK broadband network would struggle to cope.
However, while daytime traffic has increased, the resilience of the network has been prioritised by providers and actions such as Netflix reducing the video quality of their streaming services seems to have helped maintain connections across the country.
Ofcom's update shows:
Average download speeds were 2% lower in the last week of March compared to the first week
Average upload speeds fell by 1%
Average network latency increased by 2%
There are outliers to the general trends, with Virgin Media's average download speeds dropping by almost 10% in a downward spike at the end of the month. However, Ofcom point out that the higher general speeds of Virgin connections mean customers probably weren't affected by it.
Performance prioritisation
Ofcom set out their expectations for broadband providers at the beginning of April, highlighting that companies should continue to carry out their obligations but recognising this may not be possible as providers prioritise customers affected by Covid-19.
So, while providers are still expected to send out end of contract notifications, they're taking a pragmatic approach to enforcement on this and other issues such as the automatic compensation scheme.
At the same time, we've seen providers like Sky and Virgin offer free perks to customers to help them cope with the lockdown while some installations have been put on hold due to the social distancing measures enforced by the Government.
Connected Nations update
Ofcom's latest report also included data taken from their November update to their Connected Nations suite which shows how broadband use is evolving in the UK.
These are some key broadband findings:
The average download rate rose from 54.2Mb to 64Mb over the previous year, an increase of 18%
Upload speeds also rose from 7.2Mb to 14Mb
More than 75% of home connections now have advertised download speeds of more than 30Mb (superfast)
2% of lines are ultrafast with advertised download speeds of more than 300Mb
Average urban peak-time speed is 74.6Mb while the rural average is only 38.5Mb
The figures show that speeds are improving across the board, although the narrowing gap between urban and rural averages still demonstrates the differences between city and country internet connections.
There are also some coverage updates:
Full fibre (FTTP) coverage had risen to 12% of the UK by November 2019
Ultrafast coverage is now at 55%
Superfast coverage remains unchanged at 95%
2% of households cannot get a connection of more than 10Mb and so may be eligible for the Universal Service Obligation (USO)
Overall, the November 2019 figures are interesting but are overshadowed by the speed checks undertaken to check the effect of the lockdown on home broadband connections.
It's worth remembering, though, that take-up and coverage improvements may well be impacted by the lockdown with customers unable to upgrade and providers unable to expand, so there could be knock-on effects in future Connected Nations updates.