The M500 Fibre Broadband package is £46 per month on an 18-month contract with a £35 set-up fee.
To add a 5GB 4G SIM in what Virgin call their Oomph deal costs another £2 per month, so the total would be £48 per month for 516Mb broadband and a 5GB data SIM.
It's the first time the M500 package has been made available as a standalone broadband product since its launch in April 2019.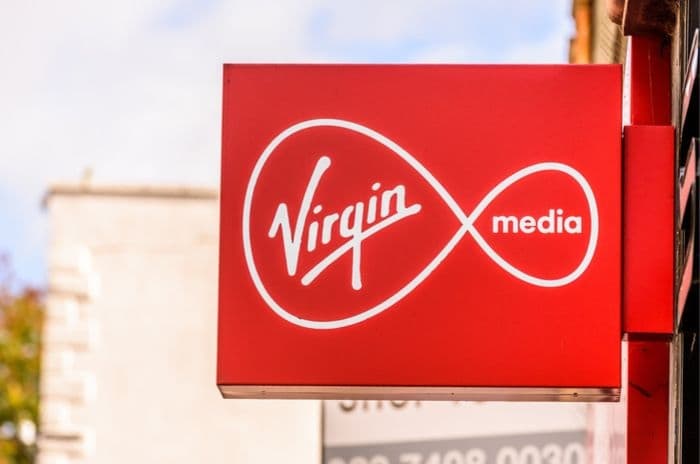 Credit: Jevanto Productions/Shutterstock.com
Ultrafast broadband
M500 is the fastest widely available broadband package from Virgin Media, at least until their Gig1 expands beyond Southampton, Manchester, Reading and the West Midlands.
Customers signing up to M500 will receive average download speeds of 516Mbps and average upload speeds of 36Mbps for £46 per month (plus a £35 set-up fee).
After the initial 18-month contract is up, the package moves on to a rolling deal at £62 per month.
To add Oomph to the deal (i.e. Virgin's 5GB 4G data SIM) costs an extra £2 per month, bringing the total to £48 per month and then £64 per month after that.
One interesting element of Virgin's Oomph deals is that prices are listed as potentially changing at any point during the contract. Normal deals don't seem to have that caveat attached.
Unbundled package
M500 was first launched as V.VIP in April 2019, bringing broadband, TV, home phone and a data SIM together into one deal for £99 per month.
It was renamed in June 2019 as part of Virgin's Oomph rebrand, becoming known as the Ultimate Oomph bundle.
Although the emphasis was obviously on encouraging customers looking for 500Mb speeds to sign up to a bundled deal with premium TV content, it made the package unavailable for those who genuinely did not want a traditional pay TV service.
Along with that, the high price point (beginning at £99 a month at launch) represented a huge financial commitment despite the benefits.
So, it's unsurprising that Virgin have unbundled M500 a year later to make it more widely available, and it's a step up from their M350 fibre package with average download speeds of 362Mbps for £40 per month.
To encourage customers to consider taking the Ultimate Oomph bundle, however, Virgin are planning a speed boost to 600Mb for customers taking that package. Pricing will be £89 per month for 18 months with a £35 set-up fee.
Our full review of Virgin Broadband can be found here.
Changes at Virgin
The owner of Virgin Media is in the midst of joint venture discussions with the owner of O2 which would create a communications powerhouse offering broadband, mobile and TV services.
These discussions were confirmed in early May, with a final deal expected to be completed by 2021 if regulatory approval is given and talks progress smoothly.
Under the joint venture plans, the Virgin Media and O2 brands will likely remain but services offered may alter such as O2 using Virgin's fibre broadband network to offer a broadband service again following their exit from the market in 2013.
Virgin has also made the surprising decision not to reopen any of their 53 stores following the coronavirus lockdown.
They had been set to close 25 stores during 2020 but the changes in business brought about by Covid-19 prompted them to close all stores immediately and redeploy staff to customer service roles instead.