Customers choosing Hyperoptic's Fast broadband package will receive a maximum of 50Mb rather than the 30Mb previously offered.
Existing customers on 30Mb deals will also receive a boost up to 50Mb as part of the pricing structure alterations.
Hyperoptic are also offering a flexible rolling deal featuring the new 50Mb option for £23 per month while also dropping the prices on faster flexible deals.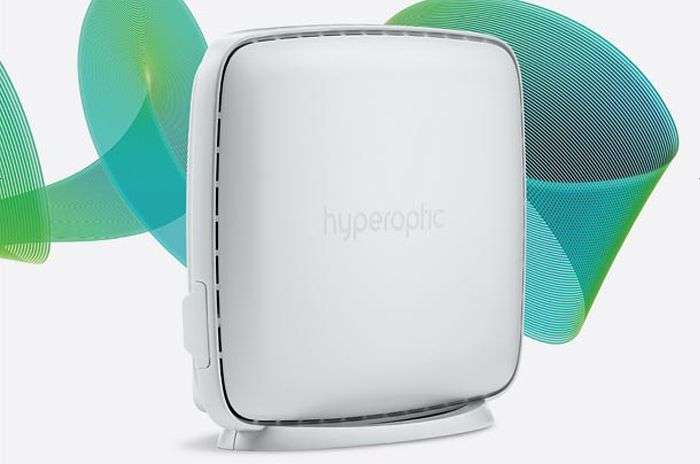 © Hyperoptic
Speed boost
Any new customer signing up to Hyperoptic will now receive 50Mb on the entry-level plan at £20 for a 12-month contract. The monthly price after the end of the contract period will be £22.
As well as improved download speeds compared to their previous package, this new Fast deal also emphasises the importance of upload speeds.
These have been boosted from 1Mb up to 5Mb in the Fast package, becoming what Hyperoptic have said should be the 'minimum requirement' for upload speeds.
Hyperoptic's other packages are Superfast and Hyperfast with 150Mb and 1Gb download/upload respectively.
This speed boost follows a similar one in 2017 where customers on their 20Mb package were automatically boosted to 30Mb. Those customers have now been boosted again.
Flexible broadband
Customers who opt for a monthly rolling deal will be able to sign up for Hyperoptic's 50Mb entry deal at £23, albeit with a £20 setup fee upfront.
Hyperoptic have brought the flexible option pricing down on their 150Mb and 1Gb option too, dropping them to £26 and £45 - the same price as the contract deals. These are also subject to setup fees of £20.
For customers searching for fast and flexible broadband, Hyperoptic offer a good deal. We've reviewed their broadband packages here, or read more about flexible fibre deals in our guide.
What's the catch?
Unfortunately, while Hyperoptic's fibre deals may be enticing, they still aren't available to many customers in the UK.
Hyperoptic are still a highly localised broadband provider, expanding building by building across large cities since they launched their 1Gb package in London in 2011.
Consequently, their fibre broadband is beyond reach of many of those customers who might be interested in it, although their aim is to expand to two million homes by 2022 and to five million by 2025.
Their nearest rival in terms of speed is Virgin Media, who currently offer speeds of 500Mb on their top-tier package. However, that package requires customers to take TV services too and comes in at £89 per month on a 12-month contract.
We've compared Hyperoptic and Virgin Media in this guide.
While Hyperoptic are making a name for themselves as a fibre specialist, they have also experienced some difficulties in recent years.
In 2018, a security flaw was revealed in their ZTE routers which enabled hackers to take control of routers following a simple phishing attempt.
They also found themselves in hot water with the Advertising Standards Authority (ASA) in 2016 for replicating a Royal Mail or courier missed delivery card to advertise their service.
The publicity they received from this stunt was so useful that they tried a similar stunt in 2017 where they replicated a BT contract in a circular sent out to thousands of households.
As their fibre broadband offering is so much faster than BT's, it seems strange they would resort to such techniques to gain attention, but these stunts have certainly helped to improve name recognition, albeit amongst customers who probably can't access their full fibre broadband services.