HYPEROPTIC are refreshing their brand by increasing their broadband speeds, with new and renewing customers on the provider's 20Mb and 100Mb packages seeing a boost of 50%.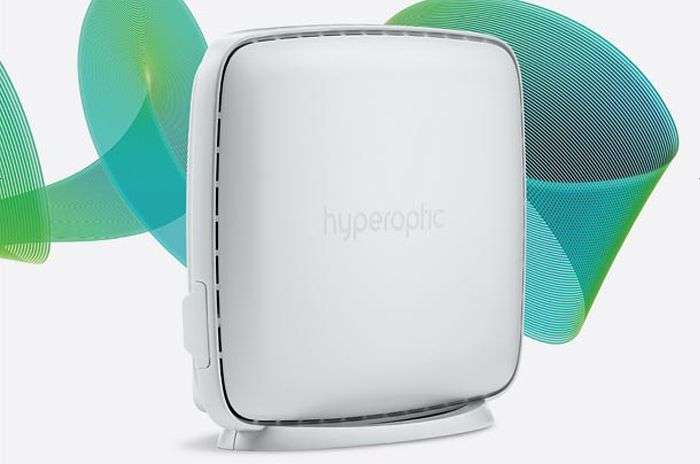 © Hyperoptic
This boost means that, from today, customers on Hyperoptic's 20Mb package will now receive speeds of up to 30Mb, at no extra charge.
Similarly, customers on the mid-range (for Hyperoptic) 100Mb service will now see their speeds rising to up to 150Mb.
And while it may be slightly confusing as to why Hyperoptic want to boost their already fast speeds and reboot their brand, their ambitious plans for expansion most likely mean they need to maximise their customer base in the areas in which they already operate before moving on.
Ultrafast and super cheap
The speed boosts to their 20Mb and 100Mb packages are one thing, yet what's perhaps more noteworthy is that the fees for both packages - as shown below - remain exactly the same.
Package
Contract
Upfront price
Monthly fee
30Mb Fibre Broadband (was 20Mb)
Unlimited, with phone
12 months
Free
£19 (then £25 after 12 mths)
150Mb Fibre Broadband (was 100Mb)
Unlimited, with phone
12 months
Free
£29 (then £38 after 12 mths)
1Gb Fibre Broadband
Unlimited, with phone
12 months
Free
£49 (then £63 after 12 mths)
As we've written previously, Hyperoptic's 100Mb package beats Virgin Media's 50Mb and 100Mb package's when it comes to the standard monthly fee customers pay after 12 months.
Yet now, not only will Hyperoptic's boosted 150Mb package continue to beat these two Virgin packages on price, but it will comfortably beat both on speed (it will beat the 50Mb package very comfortably).
Similarly, the upgraded 30Mb package now easily beats the 17Mb packages of many suppliers on speed. Yet the thing is, it also beats many of the same packages on price.
For instance, Plusnet's "up to" 17Mb package is £18.99 for the first 18 months, while Hyperoptic's 30Mb service is £19 for the first 12. Then, once the introductory deals have finished, Hyperoptic charge £25 a month, while Plusnet charge £27.98, and for a slower service to boot.
Already better
Such comparisons go to show just how hard Hyperoptic are pushing to demonstrate the quality of the service and the deals they provide, as also evidenced by the intentionally provocative "BT contract" advert they had banned last week. However, the nature of how they deliver broadband should have meant that they didn't really need to go to the length of boosting their speeds, or of lampooning BT.
This is mostly because they provide fibre-to-the-premises (FTTP) broadband, which in contrast to fibre-to-the-cabinet (FTTC) broadband - the kind supplied by BT, Sky and Virgin Media - is much more reliable and witnesses less significant drops in speed.
Added to this, Hyperoptic provide symmetrical speeds, meaning that their download speeds and upload speeds are identical.
By contrast, major providers such as BT, Sky and Virgin Media provide upload speeds that are generally only a fraction of the corresponding download speeds.
Given these features of Hyperoptic's basic service, it's already clear that the ISP is superior to their rivals in many respects.
It therefore begs the question: why go to the trouble of boosting speeds that are already so fast and reliable?
Brand revitalisation
Well, the speed boost comes as part of a brand revamp from Hyperoptic, who despite making plenty of progress since connecting their first building in 2011 want to push further and become a genuine rival to big ISPs like BT and Sky.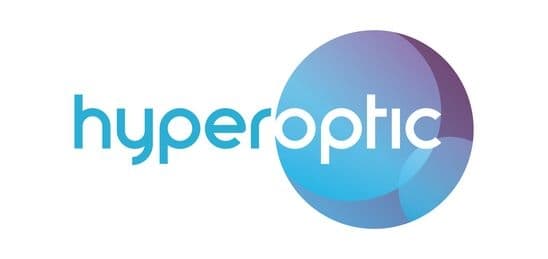 The new Hyperoptic logo
As their chief customer officer, Steve Holford, explains, "Our goal is both bold and simple - to lead a new category in broadband. This will firmly place Hyperoptic as the challenger brand to the so-called 'big three' of BT, Sky, and Virgin Media".
Because our fibre runs right to the building, our speeds run over 3x faster than Virgin Media and 13x than BT and Sky. That's the Hyperoptic difference.
Steve Holford, Hyperoptic
Recently, helping them in this drive to become a challenger brand was a new £100 million investment they received in July, which they will use as part of their aim to reach two million homes by 2022 and five million by 2025.
That they've set their targets so high is perhaps part of the reason why they're providing a speed boost to their customers. They want to pursue an expensive plan of network expansion, but in order to afford that they need to squeeze the maximum possible revenue out of the buildings and cities they've already connected.
Hence, to attract all those who are in a Hyperoptic-connected area but aren't with the provider, they're making their already fast service even faster, so that they can maximise their turnover before moving to the next of their 28 cities.
Which is a good thing for those who haven't taken up the opportunity of receiving FTTP broadband from them, and also a good thing for those who don't have the opportunity, at least not yet.