HYPEROPTIC have connected their first ever 1Gb broadband building in Battersea, London.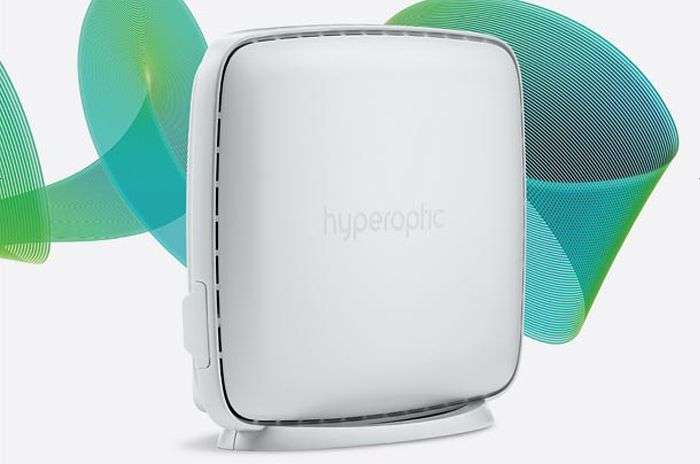 © Hyperoptic
The fibre-to-the-home (FTTH) broadband provider, founded by some of the same people that started the highly rated and more widely available Be broadband, runs fibre connections directly into a building's basement and then installs more cable to every household in the complex to achieve its record breaking speeds.
Who can go Hyperoptic?
Installing cable throughout a building is, as you might expect, a bit of an expensive business.
The first building to go Hyperoptic is, then, much what you'd expect from a building prepared to put up that amount of investment: a smart apartment block with rent so high that tenant's expectations must be just as elevated.
The manager of Prices Court, a smart, new and obviously well maintained central London block of flats, said, "we're thrilled to be Hyperoptic's first customer."
"Once the fibre optic infrastructure is in place, we can extend the offer to support our residents' busy lives and increasing appetite for new technologies... In terms of property development, it gives Prices Court that real edge."
Rent in the riverside apartment block looks to be about £450 a week for a two bedroom.
Presumably that will climb even higher with the unique new broadband deals available there.
The building has 133 flats, each one now equipped with a fibre faceplate.
Hyperoptic are expected to start rolling out their service to a number of similar developments in the coming months, concentrating on London before moving on to other major cities.
How much?
Those living in a Hyperoptic building will be able to choose between three broadband deals from the provider:
20Mb for £12.50 a month
100Mb for £25 a month
1Gb for £50 a month
With a pure fibre broadband connection there isn't any real need to take a phone line as well as the broadband connection.
However, Hyperoptic's current pricing depends on also taking their line rental for £12.50 a month, presumably to wring as much profit out of a household as possible.
There's also £40 installation charge.
Hyperoptic speeds
Note, however, that with a fibre optic line straight into the building, that 20Mb will put normal 'up to' 20Mb connections to shame.
We've already seen how much more effective fibre connections like the leading Virgin Media deals (further info) and Infinity services from BT (further info) are at actually achieving their 'up to' speeds.
Both providers manage to achieve 80-90% of what they promise on average, according to the last Ofcom research, mainly as a result of the better technology but also as a result of factors such as distance and contention.
Fibre areas are, for example, largely urban areas; the signal just has less far to travel.
All in all, not only will speeds be faster day to day they'll be much more likely to maintain speed during a big event like the World Cup, which caused anxiety for ISPs in June 2010.
With Hyperoptic, the advertised speed should be more or less assured especially considering that customers will be sharing their connections with about 100 other people at most, rather than the 2,000 or so sharing a typical connection with other providers, and that the connection really has no distance at all to travel through interference-prone lines.