The Super Flex plan includes a no-price-rise promise on a 24-month contract with no exit fees and a free speed upgrade in the second year of the contract.
Hyperoptic say this locks the company in rather than the customer, ensuring they work hard to keep their customers happy throughout their contracts.
The full fibre broadband specialist is available to over 400,000 homes and businesses in the UK, mostly apartment and tower blocks.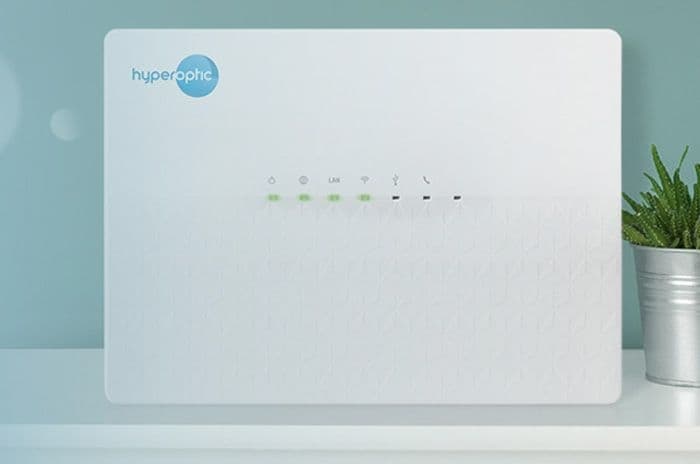 New pricing plan
The new Super Flex plan offered by Hyperoptic promises no price rises for the length of the 24-month contract, yet it also allows customers to exit at any time without paying penalty fees.
Hyperoptic also state customers will get a free speed upgrade in the second year of the contract, although there is no specific detail about what this upgrade would include.
In terms of detail, the announcement is rather light, and it remains unclear how much Super Flex plans will be in comparison to the other plans Hyperoptic offer their customers.
These are 12-month plans with a no-price-rise promise and annual upgrade offer or a rolling monthly contract with no exit fees and a 30-day notice period.
Rolling monthly fibre broadband deals are a rarity and we cover these no-contract deals in more detail here.
Hyperoptic's customer strategy
With Super Flex, Hyperoptic hopes to invert the traditional customer retention strategy where customers are locked into plans and unable to move away from a broadband provider they're unhappy with unless they pay penalty fees.
Hyperoptic say the onus is now on them to retain customers for the long-term rather than hoping customers show loyalty to them while getting very little in return.
Alongside the announcement of Super Flex plans, Hyperoptic also published the results of a poll they commissioned on exit fees and loyalty.
It found 54.7% of people in the UK would be more attracted by a broadband provider that didn't charge fees for early cancellation and that 85% of Brits feel they're not rewarded for their loyalty by broadband suppliers.
While this poll must be viewed in the context of Hyperoptic advertising their new price plan, it chimes with the frustration many customers feel when trying to change their broadband provider.
Read more about cancelling broadband contracts early.
What's the catch?
For many potential customers, the catch will be that Hyperoptic simply isn't available to them yet.
Hyperoptic is live in over 40 cities and towns, but they expand their services on a building by building basis with a focus on large residential buildings and office blocks.
They hope to expand to cover two million premises by the end of 2021 (accelerated from their original timetable of 2022) and then to five million by 2024.
However, that doesn't alter the fact that deals offered by Hyperoptic are unavailable to many people looking to compare fast fibre broadband, so they may be forced to look elsewhere for their top speeds.
Virgin Media started rolling out their Gig1 broadband service with speeds of up to 1,104Mb in Southampton in October 2019 and have since expanded to Manchester, Reading, Birmingham and Coventry.
We've compared Hyperoptic and Virgin Media in this guide.
Again, though, expansion of Virgin Media's fastest broadband network and services offered by the likes of CityFibre are rolling out slowly and are currently unavailable to many customers.