New research shows that 50% of UK households now have access to a gigabit-capable broadband connection.
The data from Think Broadband found the milestone was reached on 17 September 2021 thanks to Virgin Media switch-ons.
Virgin Media has been a major contributor to the rollout and it was their installations that tipped the rollout over the 50% mark.
It's the Government's target to reach 85% of the UK with gigabit-capable broadband by the end of 2025.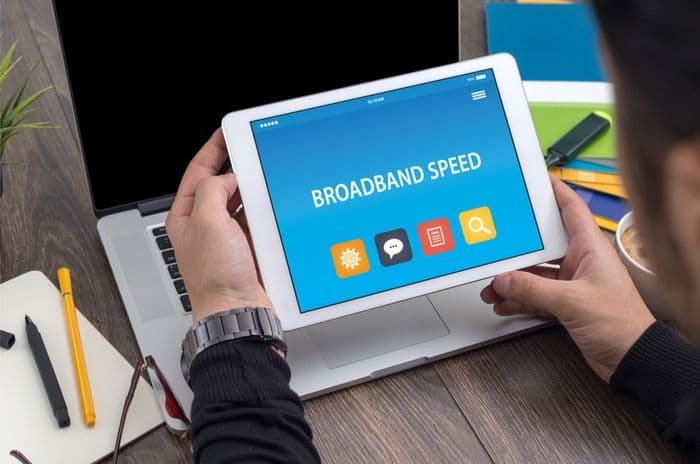 Credit: garagestock/Shutterstock.com
Milestone
Think Broadband analyses data on the rollout of broadband in the UK and they say the 50% mark was passed on 17 September 2021 when Virgin Media switched on their Gig1 broadband in Blaydon and Dundee.
Thanks to expansions in other gigabit-capable networks from the likes of Openreach, CityFibre, Community Fibre and Hyperoptic, the percentage of the UK covered stood at 50.23% on the morning of 21 September.
So far, Virgin Media has played a major role in bringing gigabit-capable broadband to homes with their Gig1 network and they have so far covered over 10 million premises with the network including recent switch-ons in Bristol, York and Sunderland.
Overall, they have switched around two thirds of their network to gigabit-capable connections and they aim to complete the switchover by the end of 2021.
Think Broadband estimate the Gig1 rollout, in conjunction with full fibre rollouts from other providers, could result in up to 68% of homes having a gigabit-capable connection by the end of this year.
2025 target
The Government's aim is to cover 85% of the UK with gigabit-capable broadband by the end of 2025.
This is a watered down target compared to the nationwide coverage previously expected, but that target was quietly scrapped in November 2020 when it became clear the goal was unachievable.
Ironically, the previous target announced under Theresa May's premiership to bring full-fibre to 15 million homes by 2025 looks slightly more realistic at this point, although it's always worth highlighting that Virgin Media's technology and fibre to the premises (FTTP) are two different things - read more about that in our guide to 1Gb broadband.
Rapid rollout
Think Broadband point to the fact gigabit-capable broadband coverage in the UK has almost doubled in just 12 months, rising from 26.9% to 50.23% thanks in part to Virgin Media.
Yet other networks have participated in the expansion, with the number of homes having access to FTTP connections rising from 16.8% to 26.24% in a year.
However, it's undeniable that the rollout currently benefits homes in urban and busy suburban areas most of all. These are the areas where Virgin Media is most active and where many other broadband network operators focus their attention because they are more likely to get a good return on their investment.
There are some notable exceptions with Gigaclear focusing on rural areas and other small ISPs expanding in local areas.
Hull is also in the enviable position of being the best-connected location in the country with KCOM's FTTP rollout covering 99.08% premises in the city.
Progress so far on the UK gigabit broadband network could be said to have passed the easy bit of upgrading Virgin's network and rolling out FTTP in busy urban areas.
Next comes the more difficult and costly part of expanding to areas that are perhaps deemed unprofitable by network operators or are tricky to get to.
The Government has made funding available to get to those hard-to-reach places, yet they have only made 25% of this available over the next four years (that is, before the 85% deadline).
It's clear there is a hope that industry will plug the gaps up to 85% and then Government can step in afterwards, but this will still leave many customers without access to gigabit-capable broadband for the foreseeable future.