Virgin Media has today announced they will be increasing their prices by an average of 13.8% for customers taking their broadband, TV and phone services.
Following on from BT's announcement to increase prices by 14.4%, Virgin Media has confirmed their intention to increase their prices by an average of 13.8%.
The increase will affect existing customers on their broadband, TV and phone packages, but unlike BT, customers will be able to give 30 days' notice to leave their contract penalty free if they don't want to accept the price rise.
The move comes after culture secretary, Michelle Donelan, warned providers not to increase prices above inflation this year as so many households are struggling with bills.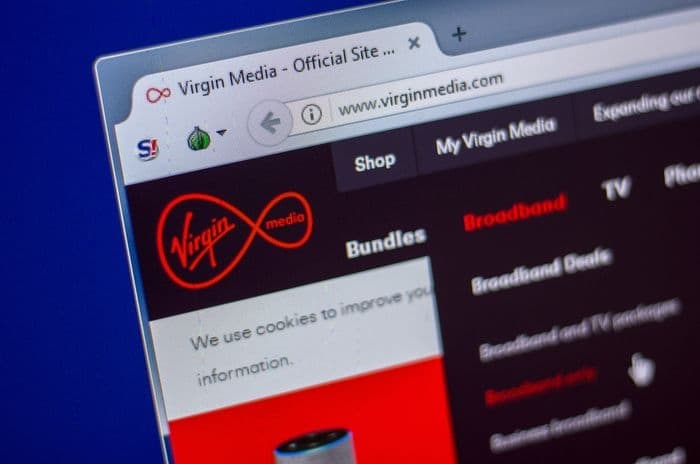 Credit: Sharaf Maksumov/Shutterstock.com
Virgin Media price rises
Customers of Virgin Media broadband, TV and phone services are today being informed their prices will be increasing by an average of 13.8% in either April or May of this year.
The price increase would work out at around £8.56 for a customer on Virgin Media's Bigger Bundle + Movies currently paying £62 per month, or £4.14 for a customer on Virgin's M350 Broadband and Phone bundle, which currently costs £30 per month.
Last year, Virgin Media also increased prices by an average of £4.70 per month, and in 2021 the increase was £3.63.
Unlike with many other broadband providers, Virgin Media customers can leave their contracts penalty free if they face any price rises during a minimum term. This clause extends to O2 mobile plans if taken as part of a Volt bundle too.
To leave, customers will need to give Virgin Media 30 days' notice to end their contract, they'll then be able to leave their minimum term early without being charge a penalty for doing so.
New contract terms
In their announcement today however, Virgin Media are also setting out new contract terms that will take affect from April 2024 and will prevent customers leaving penalty free if the provider increases their prices in the future.
Rumoured in December 2021, Virgin Media are going ahead with the adoption of O2's higher Retail Price Index (RPI) + 3.9% contractual price rise.
RPI is much higher than the Consumer Price Index (CPI) used by most other providers, for example, the January figure of RPI is 13.4%, compared to the CPI figure of 10.5%. This means O2 price rises will be much higher than those of other providers using CPI to represent inflation.
And in fact, we thought the move from Virgin Media would be unlikely due to the fact RPI is being phased out by 2030, and all other providers have now moved to CPI. Which means, these new contract terms will have to change again in the future.
Mid-contract price rises
While prices are continuing to rise, providers are also increasingly being warned against above inflation price rises as households struggle with the cost of living.
Just last week, Michelle Donelan, the Culture Secretary warned broadband providers that, "at a time when families are struggling to pay their bills, imposing above-inflation price hikes is not the right thing to do."
Ofcom is also investigating whether some price rises have been communicated to customers clearly enough before they signed up.
Yet, we've now seen both BT Group and Virgin Media confirm their intentions to hike prices above inflation, and it can only be expected other providers will soon follow suit as is set out in their terms and conditions.
For now, only Hyperoptic, Zen Internet, and YouFibre are safe choices when it comes to fixed price broadband contracts.