It's been suggested that Virgin Media may adopt O2's higher RPI based annual price rise, despite the fact RPI is being phased out by 2030.
Reported by a "credible source" to ISPReview, Virgin Media could move their pricing terms to match that of their partner company O2, who use an RPI + 3.9% annual price rise.
The Retail Price Index (RPI), is generally always higher than the Consumer Price Index (CPI), it's also due to be phased out by 2030, and only O2 and Virgin Mobile still use RPI based price increases.
It does then, seem rather unlikely that Virgin Media would take on such a bad PR move with RPI sitting at 14%, while CPI sits at 10.7%, meaning customers could see price rises of almost 18% in 2023, and at a time when RPI is being phased out by the Government.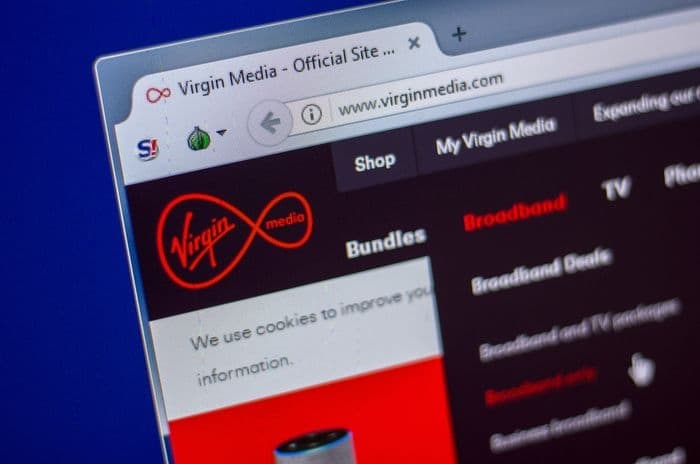 Credit: Sharaf Maksumov/Shutterstock.com
Virgin Media O2
While Virgin Media O2 have now merged as companies, they maintain separate pricing and terms policies, even on bundled products.
Part of the reason for this is that prior to the merger in 2021, Virgin Mobile signed a five-year deal with Vodafone in 2019 to provide their mobile network, a deal which isn't due to end until 2026. In the meantime, Virgin Media O2 bundled products are provided under separate terms.
For example, on Virgin Media Volt Bundles, the mobile plan is separated on the bill from the TV and broadband service, and each of the elements carry separate notifications regarding pricing increases.
Virgin Media states in their current Terms and Conditions:
We may increase our charges under this agreement at any time. We
may also change these terms and conditions, the equipment, and the services that we have agreed to provide to you.
Subject to the exceptions explained below, if we do any of these things and the changes are not exclusively to your benefit, we will notify you of this and inform you of your right to cancel this agreement without paying an early disconnection fee by giving us notice in accordance with Section N.
Section N relates to ending the contract by giving Virgin Media 30 days' notice.
While, the mobile plan from O2 states:
Each year your O2 mobile Airtime Plan will be increased by the Retail Price Index (RPI) rate of inflation announced in February plus 3.9%. If RPI is negative, we'll only apply the 3.9%. You'll see this increase on your April 2022 O2 bill onwards. Since this increase is provided for within your agreement, you will not be able to leave without paying an early termination fee as a result.
Virgin Media's stance on price rises as you can see from the above terms, is that they may increase them, but they'll allow customers to leave their contracts early if they do. Which is exactly what they did in March 2022.
It's somewhat of a unique position in the market, relying on customers to just accept the increase, as all other providers make firmer use of Ofcom's guidelines on mid-contract price rises, that as long as they're explicit in the contract, customers can't leave.
RPI is also due to be phased out in the UK by 2030, being officially replaced by CPI. Mobile providers including Three and ID Mobile have already made the switch to CPI based annual price rises this year.
That means, O2 and Virgin Mobile are the only two telecoms companies left in the UK using RPI as a basis for annual price rises. It seems unlikely then that Virgin Media would adopt RPI at a time when it's being phased out, rather than O2 moving over to a CPI based increase.
Mid-contract price rises
Mid-contract price rises are getting a lot of stick right now due to the cost of living crisis and how high inflation is rising. Mid-contract price rises are typically tied to inflation plus a bit extra, which means bills are increased on an annual basis by an above inflationary figure, yet Ofcom rules mean the customer has no choice but to accept the price rise.
RPI based increases are usually much higher as its calculation tends to work out as a higher rate than CPI. For example, right now RPI stands at 14%, while CPI is at 10.7%.
Telecoms providers typically add another 3.9% onto this, which means an annual price increase of RPI + 3.9% would be nearly 18%. That's a pretty astronomical price rise, especially concerning the number of households already struggling to pay their bills.
However, even calculated using CPI, we saw price rises of 9.3% in early 2022 from a range of providers including BT, EE, and Plusnet. TalkTalk increased prices by 9.1%. KCOM waived their price rise as a gesture of goodwill for customers struggling at the start of the cost of living crisis.
Hyperoptic, is one of three broadband providers still offering fixed prices, and alongside consumer groups, including Choose, have campaigned for mid-contract price rises to be banned.
In fact, high annual price rises have prompted enough consumer complaints this year that Ofcom have announced an investigation into whether enforcement action needs to be taken due to lack of transparency over these price increases for consumers.
In the meantime, we're still waiting on the outcome of the Committee of Advertising Practice (CAP)'s consultation into mid-contract price rises, which completed in 17th November 2022.
Despite the outcry, some providers, including BT, have already confirmed they will be continuing with their CPI + 3.9% price rises in 2023.
In fact, only Hyperoptic, Zen Internet, and YouFibre still offer fixed price contracts, and even Zen Internet dropped their 'lifetime price guarantee', so prices will now go up for Zen customers at the end of contracts.
Would Virgin Media move to RPI?
The majority of the telecoms market, both mobile and broadband providers alike have moved in droves to adopt CPI + 3.9% price increases throughout 2021 and 2022.
Yet the record rate of inflation has prompted both the Committee of Advertising Practice and Ofcom to start looking more seriously at whether increased transparency or even changes to regulation need to be made regarding their use to protect consumers.
With RPI due to be officially replaced by CPI in 2030, and O2 and Virgin Mobile the only remaining providers to use an RPI based calculation, we feel it's unlikely, and would certainly seem unwise, for Virgin Media to adopt RPI based price rises.
When approached for comment, a Virgin Media spokesperson simply said, "We're not confirming any pricing changes and if we do change prices then we'll communicate directly to customers in an open and transparent way."
If Virgin Media O2 are planning on updating their terms, it seems more logical they would move to a CPI + 3.9% method which would match the rest of the telecoms market who specify annual price rises.
We'd much rather see all providers move to fixed price contracts, and the removal of mid-contract price rises is one of Choose's campaigns. However, failing an outright ban, we certainly hope annual price rises become limited to no more than a modern inflationary measure.