East Yorkshire and Lincolnshire broadband provider confirms there will be no inflation-related price rise in March 2022.
KCOM were scheduled to implement a CPI + 3.9% price increase from March as per their contract terms.
With the CPI rate of inflation now confirmed as 5.4%, it means KCOM customers are protected from a 9.3% increase.
KCOM is the incumbent telecoms provider for Hull but they have also started rolling out their full fibre broadband further into East Yorkshire and into Lincolnshire.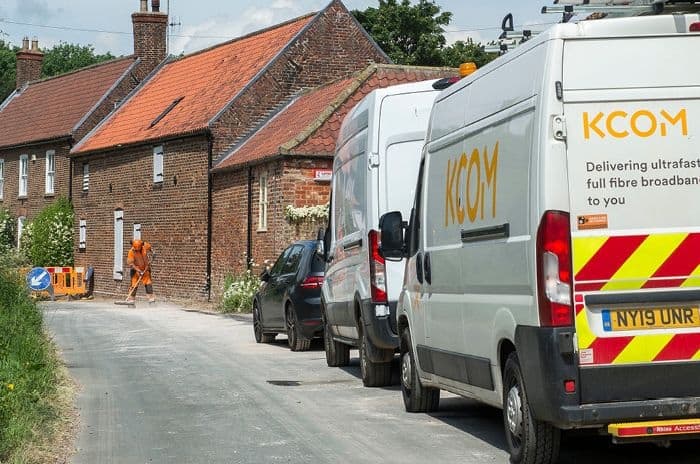 KCOM
No price rise
Ahead of a planned price increase for existing customers, KCOM has confirmed they will not be implementing the rise.
This means customers will not face an inflation-busting price rise of 9.3% and will instead see their prices frozen for the time being.
The next scheduled increase is therefore March 2023 and that will be based on the inflation rate published in January 2023.
KCOM say this will provide certainty for customers who are facing huge bill increases amid a cost of living crisis.
KCOM
As the incumbent broadband provider for the Hull area, KCOM is often the only option available for customers in the city.
Along with full fibre broadband deals, KCOM are also obligated to offer a social tariff to customers on certain benefits. This is a 30Mb package called Full Fibre Flex - read more about it in our guide to affordable tariffs.
KCOM's decision to protect their customers from in-contract price rises for this year is a welcome one, especially since most KCOM customers will have no choice to switch away to another provider anyway.
The company confirmed in November they have passed 250,000 properties with their full fibre network so far.
This includes homes and businesses within Hull but also places like Goole, Withernsea, Driffield, Brigg and Barrow upon Humber.
KCOM is now a full fibre broadband network, so customers in their areas can expect to receive speeds up to 900Mb with their Full Fibre 900 package.
We compare KCOM's pricing to their full fibre rivals in this guide to 1GB broadband.
Price rises
KCOM has generated some good publicity by scrapping their planned price rise, especially since the CPI rate has since been confirmed as 5.4%.
That means KCOM customers would have seen bill increases in March of 9.3% if the rise had not been halted for this year.
However, customers with many other broadband providers will see those rises with BT, EE, Plusnet and Vodafone among those who use the CPI + 3.9% measure for their annual price increases.
For a more detailed look at how much broadband providers increase their prices by, read our guide to fixed price broadband.
Some other companies such as Virgin Media, Sky and Now do not have a specific figure in their terms and conditions, yet those providers do still raise their prices from time to time.
We saw Virgin Media announce an average price rise of £4.70 per month at the beginning of January. This rise is due to take effect from March.
As this price rise was effectively an out of contract increase, customers were free to leave within 30 days of the announcement, yet Virgin Media's triple-play bundles with gigabit-capable speeds are often difficult to replace for many customers.
Most households facing inflation-based price increases over the coming months will be unable to switch away as the rise was in their contract.
However, it's worth checking when a contract is up since customers can get introductory deals by switching to another provider along with saving money from a provider raising their prices when a minimum term is up.
Ofcom data published at the end of 2021 found customers can save an average of £5.10 per month by switching when their contract is up.