Broadband, TV and mobile customers set for price increases as Virgin Media begin notifying customers of changes.
Virgin say a typical customer will see their bills rise by around £4.70 per month, equating to around £56 per year.
Broadband, TV and home phone prices will increase from March 2022 while Virgin Mobile changes will come into effect a month later in April.
Customers can leave without penalty if they don't want to pay the increased rates but they must inform Virgin Media they are cancelling within 30 days of receiving notification of the price increases.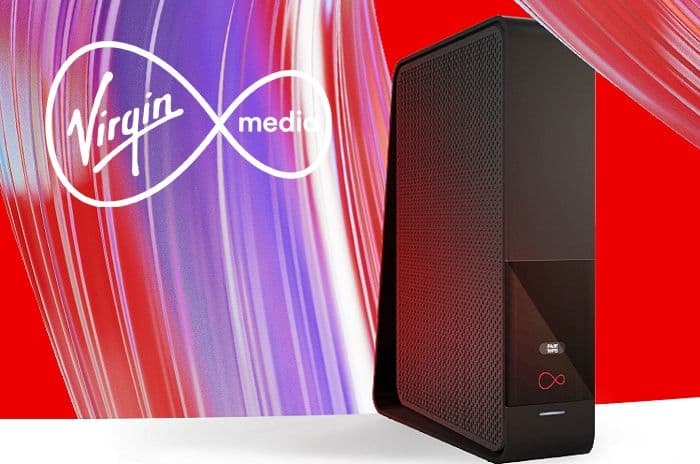 Price increases
Virgin haven't released full details of their price increases for broadband, TV and home phone customers.
Instead, they have simply said publicly that prices will increase by an average of £4.70 for those services from March 2022.
The exact increase a customer will experience depends on the costs of their packages, so be sure to check the official price increase notification sent out by Virgin to be sure of how much extra it will cost each month.
At an average of £4.70 per month, customers will pay an average of £56 per year more. To put it in context, the price increase Virgin imposed last year for broadband, TV and home phone customers was around £43.50 per year.
Meanwhile, Virgin Mobile customers are being notified of an RPI-based increase in their mobile costs from April 2022.
The rise will be 3.9% + the rate of RPI published in January. This figure will be published on 19 January but is likely to be substantial since the December 2021 figure was 4.6%.
Note: O2 mobile customers (even those combining services with Volt) will have their own price increase arrangements and Virgin Media's cheaper broadband package for vulnerable customers is unaffected.
Leaving early
Customers who are unhappy with the price increases on their Virgin Media bills are free to leave without penalty - even those on Virgin Mobile deals where an increase was baked into the contract.
On the broadband and TV side of things, the ability to exit without penalty is allowed because customers don't sign up to broadband and TV contracts from Virgin that have specific annual increases built in.
This means that when they do raise their prices, customers can opt to leave until the rules without having to pay early exit fees.
Customers have 30 days from the initial notification to tell Virgin Media they want to leave.
This is still the case with Virgin Mobile customers, even though they won't get notification of the full price increase until after 19 January - they need to confirm they want to leave within 30 days of getting the initial email or letter saying prices are going up.
Why do prices go up?
Broadband, TV and mobile customers are used to annual price increases and fixed price deals are a rarity in the UK market.
Providers often say they are raising prices in line with rising costs, something that TalkTalk highlighted in 2021 when they scrapped their fixed price promise for ordinary customers and moved to a system of annual price increases instead.
Virgin's practice of ad-hoc price increases that allow customers to leave when prices go up can be useful for some customers, but it's worth remembering that Virgin Media are often the only provider offering such speedy broadband and TV services in a given area.
Their 1GB broadband network reaches over 15.5 million premises across the UK while the second largest network Openreach only recently topped six million premises.
It means that customers looking for gigabit capable broadband and a traditional pay TV service will likely have to stay with Virgin - even as prices rise.