On average, customers will pay an extra £3.63 on their bills, working out at around £43.50 per year.
Customers unhappy with the price rises can leave within 30 days of receiving their formal notification from Virgin.
While they are the first provider to hike prices in 2021, Virgin Media will not be the last with above-inflation increases expected for other ISPs too.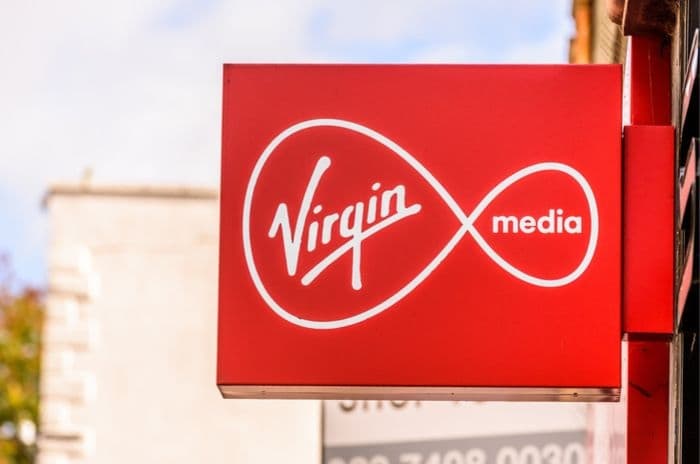 Credit: Jevanto Productions/Shutterstock.com
Price increase
Virgin Media did not raise their prices in the second half of 2020, so this will be the first increase for most customers for 18 months.
It means customers will pay between £2.50 and £4.50 extra per month, adding up to between £30 and £54 per year.
The average increase will be 4%, equating to 12p per day, £3.63 extra per month or £43.50 per year.
These increases do not apply to vulnerable customers on Essential broadband or Talk Protected landline packages.
All impacted customers will receive a formal notification from Virgin Media about the changes which will take effect on 1 March 2021.
As the price increase is above-inflation, Ofcom regulations state customers can leave within 30 days of being notified of the increase in prices.
However, as switching between Virgin Media and other broadband networks is complicated, customers wishing to leave should search for a new broadband deal as soon as possible.
Other ISPs to follow
Virgin Media is not alone in making a change like this, and the coming weeks will see most broadband providers detailing their price rises and how much they will cost customers.
It was reported back in September 2020 that BT and EE had inserted a clause into contracts for all new and upgrading customers to increase prices by CPI + 3.9% every year from 31 March 2021.
BT-owned Plusnet later followed suit, and we will find out how much customers of those three providers can expect to pay when the January inflation rate is confirmed in a few weeks.
Bill increases may well be frustrating for customers still struggling with the ramifications of the coronavirus outbreak and continued restrictions across the UK.
However, ISPs argue they are investing in their networks and services while customers are using more data and increasing demand every year.
Virgin's own figures for 2020 show record demand for their services:
An extra 2.8GB of data was downloaded every day by customers
Data uploads increased by 64% due to home working, video calls and increased streaming
Households watched an extra 21 hours of TV every month on average
In addition, regulatory requirements such as automatic compensation and end of contract notifications have increased the burden on broadband providers, and companies are likely to pass these costs on to their customers.
Flash sale
Until 11:59pm on Wednesday 6 January 2021, customers signing up to certain Virgin Media bundles will receive £200 credit added to their bill.
The Bigger Bundle + Movies with average broadband speeds of 213Mb, 200+ channels and Talk Weekends is £57 per month with £200 bill credit.
Virgin's Ultimate Oomph bundle with average speeds of 516Mb, over 230 channels, Talk More Anytime, an Unlimited 4G SIM, and their new Virgin TV 360 service for £89 per month with £200 credit added to their account.
Customers signing up to Ultimate Oomph will receive a speed boost up to 600Mb by February 2021.
Find out more about Virgin Media as a broadband provider.