Virgin have also revamped the Virgin TV Go app to allow customers to seamlessly take programmes on the move.
New customers taking Virgin TV will automatically receive the new TV service, although existing customers will need to upgrade to Ultimate Oomph to benefit.
At the same time, Virgin have finally started the upgrade of their Ultimate Oomph broadband from 512Mb to an average of 636Mb for existing customers.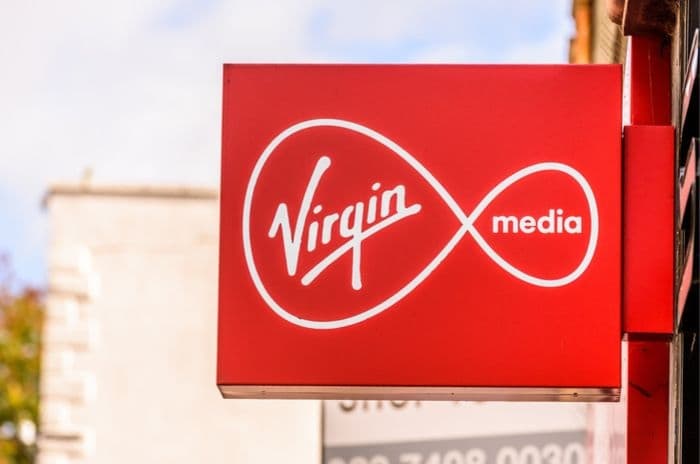 Credit: Jevanto Productions/Shutterstock.com
What is Virgin TV 360?
Just last week Virgin's owner Liberty Global confirmed the launch of the next generation of Virgin's TV service by the end of the year, and now we have full details on what this new platform looks like.
TV customers will now receive two set top boxes when they sign up for Virgin TV, with a primary Virgin TV 360 box and a Mini box. This essentially brings multiroom services to every Virgin household as standard.
The service also includes:
A new remote with voice search and control to allow customers to find programmes, open apps, and control content playback
Ability to create profiles so families can control their own pause points, select favourite channels, and receive personalised recommendations
Startover option to skip to the beginning of a live programme
Revamped Virgin TV Go app to allow customers to seamlessly move between watching a programme on the box to watching it on their mobile device
As for the main box itself, we don't have many technical details beyond the fact that it will install regular updates overnight to ensure customers are kept up to date with the latest features.
Who can get Virgin TV 360?
The good news for new Virgin Media customers is they can sign up today and receive the new TV platform automatically.
Virgin TV 360 is now the standard option for customers signing up to new Virgin Media TV packages - read more about their TV bundle options in this guide.
For existing customers, it isn't as simple as requesting a new box. Many will need to upgrade to the Ultimate Oomph bundle to qualify for the new box as things stand, although this may change at the end of fixed term deals when customers are essentially re-contracting with the provider.
However, the exception to this is for existing customers who already take Ultimate Oomph - they will receive Virgin TV 360 at no extra cost by the end of the year.
Ultimate Oomph speed boost
Ultimate Oomph customers will also benefit from Virgin's long-awaited speed boost as they have begun the rollout of their M600 service to customers taking the quad-play bundle.
This speed upgrade was first mentioned in June when Virgin unbundled their M500 service for the first time since its launch in April 2019.
As recompense, customers signing up to Virgin's most expensive bundle were promised a speed boost of over 100Mb to an average of 636Mb.
Customers are now beginning to receive these speeds, with the rollout expected to be completed by February 2021.
The upgrade doesn't cost anything extra, nor does it need new equipment or any engineering works at a customer's home.
One new thing we learned about M600 is that average upload speeds have been boosted to 41Mb, up from the 36Mb offered with M500.
While these are far from the upload speeds we can get with the likes of Hyperoptic, they're a welcome boost from the 5Mb offered with Virgin's slowest M50 broadband package.
Read more about Virgin Media's broadband bundles.