New Volt brand allows Virgin Media and O2 customers to get speed boosts and other benefits if they take services from both providers.
Customers new to both Virgin Media and O2 will be able to access specially priced bundles while customers with one brand or the other can add services at a discount.
It's also now possible to get Gig1 broadband in a bundle for the first time in the Ultimate Volt package.
These converged services are the first joint options we've seen from Virgin Media O2 since their merger was finalised in June 2021.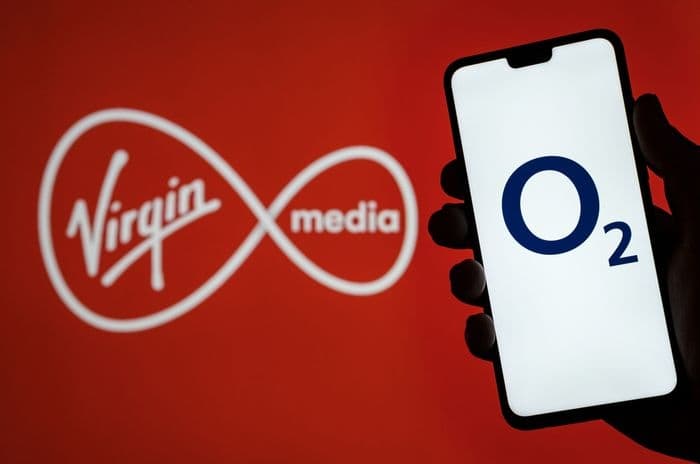 Volt
The new Volt brand introduces revamped bundles with benefits to encourage customers to take broadband and TV from Virgin alongside pay monthly mobile services from O2.
Virgin Media O2 list the following benefits:
Broadband speed boosts to the next level (such as 200Mb boosted to 350Mb)
Double mobile data on eligible O2 Pay Monthly plans
Up to £150 off a connected device such as a smartwatch when taking a new O2 Pay Monthly Custom plan
WiFi Pods to improve broadband connectivity around the home
Roaming in 75 countries with O2 Travel
If customers are new to both Virgin Media and O2, they will be able to choose from new bundles, while customers with one company can add services from the other.
Bundles
New broadband bundles with the Volt branding have been added to the Virgin Media line-up, including their first Gig1 bundle.
Until now, their fastest Gig1 broadband (currently accessible to almost 13 million households) has only been available as a broadband only or broadband and home phone bundle.
Now, however, customers can sign up for Ultimate Volt which includes Gig1 broadband, 230+ TV channels, anytime home phone calls and an unlimited O2 SIM.
The package costs £99 per month for the 18-month minimum term then rises to £136 after that. Yet Virgin Media O2 prices may change and point to the RPI + 3.9% increase on the £25 portion of the monthly bill covering the O2 SIM.
Other Volt bundles covering Virgin Media broadband and TV services are also available, with the same caveats on annual price increases.
Converging services
Since the merger of Virgin Media and O2 was finalised in June, the changes have mostly taken place behind the scenes and these new offers are the first we've seen directed at customers.
The idea of bundling Virgin Media broadband and TV with O2 mobile services makes sense on one level since it leverages the strengths of the different brands, yet it also has the potential to confuse customers.
This is because Virgin's own mobile brand Virgin Mobile has been removed from the new bundles in favour of promoting the O2 link. Virgin Mobile services are on the Vodafone network and unlikely to move to the O2 network anytime soon thanks to a contract lasting until 2026.
So, Virgin is in the bizarre position of promoting a mobile deal from their merger partners ahead of promoting their own branded mobile service on a different network.
There is also the issue of confusion where bundles and different brands are concerned.
Virgin seem to have replaced their Ultimate Oomph bundle with the Ultimate Volt option, boosting the speed available on that plan by 400Mb.
Yet this is the third name the bundle has had since it was launched as the VIP quad-play package in April 2019.
Three names in three years is likely to confuse customers who may not realise that one is essentially a minor update on the others.
Overall, while it's expected that Virgin Media O2 will converge services and make the most of having two big brands under one roof, it's unclear from these new bundles whether customers are getting the best deals available to them and whether the differences behind the scenes with Virgin Mobile operating on the Vodafone network are getting in the way.