Virgin Media confirms another 2.5 million customers can sign up to their gigabit-capable broadband after latest switch-on.
Customers on Virgin networks in places like Portsmouth, Wakefield and Southend can now access some of the fastest broadband speeds in the UK.
It means three quarters of Virgin's total fibre optic cable network now offers gigabit-capable broadband and Virgin look set to meet their goal of switching on Gig1 across the whole network by the end of 2021.
Prices for Virgin Media Gig1 broadband start from £62 for a broadband only deal.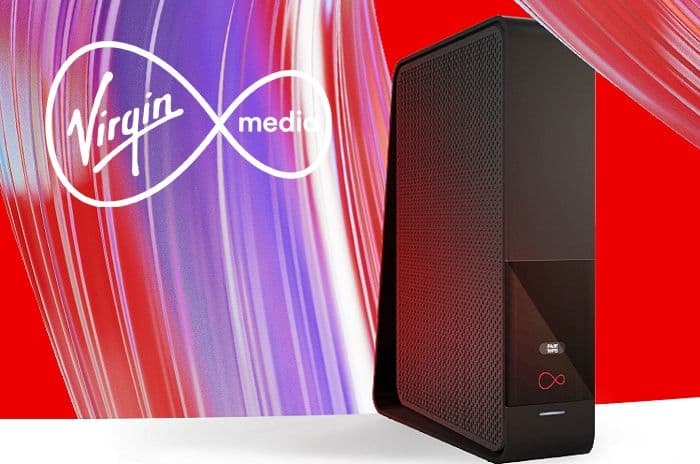 New areas
Virgin confirmed households in and around some key urban areas can now access their gigabit-capable Gig1 broadband service.
These areas include:
Brighton
Colchester
Derby
Gillingham
Portsmouth
Southend
Sheffield
Stoke-on-Trent
Swansea
Wakefield
Customers in the vicinity of these towns and cities should be able to benefit too, with Virgin usually only giving a run-down of the major areas impacted by a switch-on even if surrounding towns and suburban areas are also included in the rollout.
However, only customers with access to the Virgin Media broadband network can sign up to Gig1 and availability can be limited.
Nearing completion
This latest announcement signals Virgin Media is closing in on the final stages of their Gig1 rollout that began in Southampton back in October 2019.
They say the 2.5 million premises hooked up to Gig1 in this latest part of the rollout brings the total number covered to 12.8 million or roughly three quarters of their network.
So, the deadline of the end of 2021 Virgin put in place in 2019 at the very start of the rollout seems likely to be met.
In fact, we may only be looking at one more batch of city and town switch-ons before the entire Virgin Media network can access speeds of up to 1130Mb.
As we explain in our review of Virgin Media broadband, Gig1 is the most widely available fastest broadband in the UK.
Prices start from £62 per month on 18-month contracts for customers looking to take broadband on its own without a home phone or other frills. Prices can be much higher if customers want to add a landline and TV services too.
Gigabit broadband
Virgin Media is a major contributor to the UK's efforts to achieve high levels of gigabit capable broadband by 2025.
By the end of the Gig1 rollout, they will have covered 15.5 million homes with gigabit broadband according to their own figures and they are by far the largest provider of these types of broadband speeds in the UK.
The merger between Virgin Media and O2 that was formalised in June included plans to add an addition one million premises to Virgin's broadband network by June 2022, so the expansion of Gig1 services is set to continue over the next year.
There are also ambitions to connect a further seven million homes to the network, but no timescales have been given on that.
In his speech at the Conservative Party Conference this week, Prime Minister Boris Johnson reiterated that the plans to rollout gigabit broadband are a priority of the current Government.
However, no extra funding has been announced yet and we will see in the Spending Review in a few weeks whether more money has been allocated to encourage ISPs to expand to areas that might be less profitable for them.
Think Broadband reported last month that their modelling shows over 50% of the UK has access to gigabit broadband, and Virgin's latest switch-on will have bumped that figure up a little higher.