Latest switch-on means all Virgin Media's broadband network is now capable of speeds over 1Gb.
The final 1.1 million premises upgraded are in places including Oldham, Norwich and Plymouth.
It means 15.5 million customers across the country now have access to Virgin Media's fastest broadband.
Their Gig1 rollout began in Southampton in October 2019 and it has taken just over two years to cover the existing Virgin network.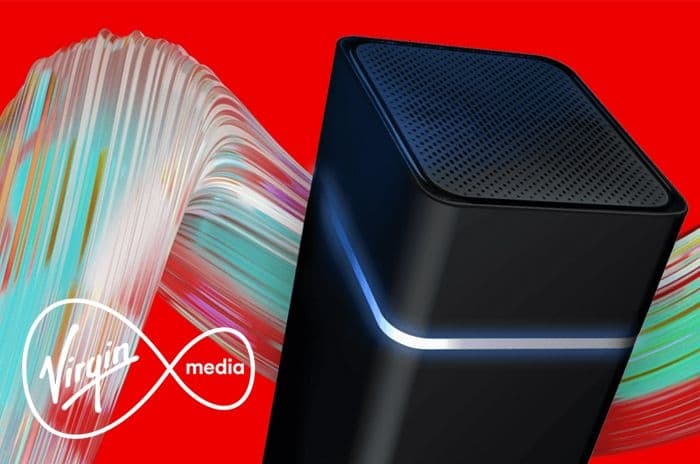 Rollout complete
The latest announcement from Virgin Media means customers in locations such as Oldham, Rochdale, Luton, Norwich, Plymouth, Poole and Exeter, along with parts of Hertfordshire and Surrey.
Essentially, if there is a Virgin Media network available in an area, that will now be a gigabit-capable broadband network with speeds averaging 1130Mb.
Around 15.5 million premises across the country can now access Virgin Media broadband, although the network is still limited and many people will not be able to get Virgin in their area.
Pricing for Gig1 broadband starts from £62 and customers can bundle the service with TV, phone and an O2 SIM in the Ultimate Volt bundle that was unveiled in October.
Long process
Work to rollout Virgin's gigabit-capable network began in late 2019 when Southampton became the first location in the UK to receive an upgrade.
Since then, we've received regular updates as Virgin upgraded different areas across the country, culminating in this confirmation that all their current network has been upgraded to the faster technology.
It means Virgin met their target of reaching their whole network by the end of 2021, although it can take some time for postcode checkers to catch up with the actual rollout so interested customers may not be able to order straight away.
The next step for Virgin is to upgrade their cable network to fibre to the premises (FTTP) by 2028, allowing more reliability and symmetrical download and upload speeds of up to 10Gb.
In preparation for increasing the speeds offered to customers, Virgin have run a number of trials with 2.2Gb speeds in Berkshire and elsewhere.
They are also committed to expanding their network to fresh locations as part of a £10bn investment in the UK over the next five years.
Gigabit broadband
Virgin's gigabit-capable network is the largest of its kind in the UK, with their switch-ons over the past year helping to double the gigabit footprint in the UK according to data from Think Broadband released in September.
At the time, they said Virgin's rollout had played a significant role in tipping gigabit coverage over the 50% mark and the completion of the rollout will have increased this figure further.
Openreach are also investing heavily in their FTTP network and have covered over six million premises to date while CityFibre announced in November they had passed one million premises with their own FTTP network used by Vodafone, TalkTalk and others.
The Government's target is to reach 85% of the country with gigabit-capable broadband by the end of 2025.
Yet this is still far from universal coverage and homes that are especially hard to reach will likely miss out in the short term.
2% of homes (around 650,000 premises) still can't access decent fixed line broadband of more than 10Mb, with schemes to extend services to those areas moving at a slow pace.
It suggests the expansions by Virgin, Openreach, CityFibre and others to commercially viable areas are the easy parts and it's what happens after those networks are established that will matter to customers in more rural areas.