Download speeds of 2.2GB registered during the trial, along with upload speeds of 214Mb on average.
The trial used Virgin's existing DOCSIS 3.1 network which has been used to roll out 1GB broadband to some cities in the UK.
Virgin's proof-of-concept trial is designed to showcase the next step in gigabit-capable broadband, although it's unlikely to be commercially available anytime soon.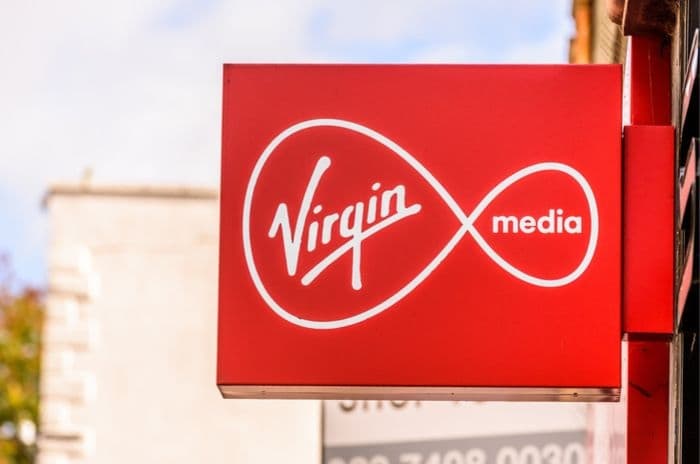 Credit: Jevanto Productions/Shutterstock.com
Multi-gigabit broadband
The trial combined Virgin's DOCSIS 3.1 network and their Hub 4 router, both already used to deliver their Gig1 broadband to 3.7 million properties across the UK.
Under the trial, Virgin Media's cable network delivered download speeds of 2.2GB into homes, almost double the 1.14GB offered by their Gig1 network.
Upload speeds were also markedly improved - 214Mb in comparison to the 52Mb offered on average with Gig1.
As we discussed in our recently updated guide to broadband for gaming, while Virgin's download speeds are usually unparalleled, there are other providers like Hyperoptic and Vodafone who have prioritised symmetrical download and upload speeds, but Virgin have been lagging in this department.
So, it's interesting to see upload speeds four times faster than those currently offered with Gig1, although there are many people who say these levels of download and upload speeds are unnecessary anyway.
Virgin's network
Virgin Media are in the process of upgrading their existing network of over 15 million premises from their EuroDOCSIS 3.0 cable up to DOCSIS 3.1.
The major difference is that the older network can only reach maximum speeds of around 600Mb - which is why when Virgin promised a boost for their Ultimate Oomph bundle customers as they unbundled their 500Mb broadband, that boost was up to 600Mb.
By contrast, the DOCSIS 3.1 network delivers average speeds of 1,140Mb, and that has been switched on in Southampton, Manchester, Reading, Birmingham, Coventry, Edinburgh and Liverpool.
The most recent switch-on in August added Glasgow, Leeds and Bradford to the Gig1 network, and Virgin's plan is to make the service available to their entire network by the end of 2021.
Our guide to Virgin Media broadband covers how speedy their network is and how it matches up against their competitors.
Who needs multi-gigabit broadband?
These real-world tests are a proof-of-concept trial, so we shouldn't expect to see speeds of 2.2GB available anytime soon.
What it does demonstrate is the capacity for Virgin Media to use their existing technology to increase speeds to almost double their average for Gig1.
So, while we're seeing huge infrastructure work now to increase speeds to gigabit-capable networks, Virgin won't have to build a new network from scratch to offer faster speeds. It's unclear whether other operators have tested their networks for multi-gigabit speeds or if they're capable of them.
Then there's the question of whether gigabit-capable broadband and beyond is necessary, along with whether it's practical to roll it out nationwide.
During the Conservative Party leadership campaign, Boris Johnson pledged to speed up the roll out of gigabit-capable broadband and deliver nationwide coverage by 2025. This pledge is currently under scrutiny by the Digital, Culture, Media and Sport Committee (DCMS) to test whether it's realistic.
Yet, as we explained in our recently updated guide to Openreach's superfast broadband network, there's now a risk of homes in the middle of the pack being forgotten with the quest for ever-faster speeds.
It's also clear the costs of rolling out fixed line broadband for all is prohibitively expensive, so expect to see more discussion of 5G mobile broadband as an alternative in the years ahead.
Learn more about the fastest broadband providers in the UK.