Three full fibre broadband networks have confirmed how many properties their services currently reach.
Both CityFibre and KCOM announced milestones of 1 million and 250,000 respectively while Openreach's fibre to the premises (FTTP) has passed 5.8 million homes and businesses.
It brings full fibre coverage from those three networks to over 7 million premises, although 12.8 million are covered by Virgin Media's gigabit-capable network.
In September, research data from Think Broadband suggested 50% of UK households can now access gigabit-capable broadband.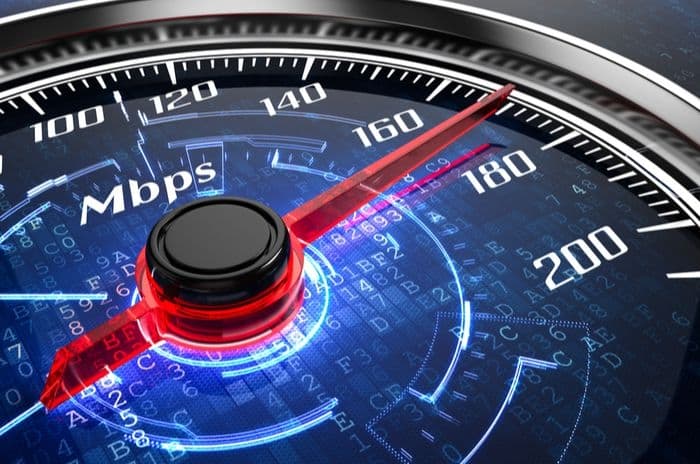 Credit: Sashkin/Shutterstock.com
CityFibre and KCOM
CityFibre announced this week they have passed 1 million homes and businesses with their full fibre network, a few months ahead of their target date of the end of 2021.
They have networks available or being built in over 60 towns and cities across the UK with consumer ISPs including Zen Internet and Vodafone using their networks to deliver broadband direct to customers.
CityFibre have been rolling out FTTP at scale since 2018 and only announced they had passed 500,000 premises at the beginning of 2021, marking a huge coverage leap.
Their target is to have a substantially completed build reaching to 8 million properties by the end of 2025. Plans include builds in a total of 285 cities, towns and villages.
Meanwhile, KCOM's milestone of 250,000 premises passed comes as they move beyond their Hull heartlands further into East Yorkshire and down into North Lincolnshire.
The provider is looking to make their network available to wholesale partners too and it was confirmed last week that regulator Ofcom is encouraging that path to help open up broadband competition in the Hull area.
Openreach
Quarterly results from the BT Group show the Openreach FTTP network had reached 5.78 million premises in total by the end of Q2 2021/22.
This was a big leap from the 5.16 million reported in the previous quarter, although they will need to pick up the pace to hit their self-professed goals of reaching 25 million homes and businesses by the end of 2026.
The rollout is expanding to around 47,000 properties per week according to the latest figures while they will need to peak at around 75,000 to meet their targets.
BT now routinely publish figures on their FTTP broadband customer figures, despite failing to do so for their superfast broadband.
So, we know they have 945,000 customers on their FTTP network, an increase of around 85,000 compared to the previous quarter.
Openreach has wholesale agreements with various UK ISPs including TalkTalk and Sky, allowing customers to access full fibre deals from multiple providers.
They announced plans in July 2021 to provide pricing certainty to their providers for up to 10 years as long as they encourage customers to sign up to FTTP rather than legacy products like fibre to the cabinet (FTTC). Ofcom recently approved the plans.
Gigabit coverage
With 5.8 million premises passed by FTTP, Openreach is a major player in the gigabit-capable broadband market and CityFibre are delivering on their promises so far.
Yet even taken together, the networks offered by Openreach and CityFibre can't match up to Virgin Media's gigabit-capable Gig1 network that now reaches 12.8 million homes across the UK.
Virgin's network mainly uses cable technology rather full fibre, although they have some FTTP coverage and aim to upgrade their entire network to FTTP by 2028.
For now, however, more customers will have the option of taking a gigabit-capable broadband connection from a cable provider like Virgin than from FTTP giants like Openreach and CityFibre.