Under the pricing proposals Openreach will give certainty to providers on pricing for up to ten years.
Providers in return will commit to using FTTP connections wherever they are available rather than signing customers up to older services like fibre to the cabinet (FTTC).
Regulator Ofcom has confirmed they have opened a consultation into the move to give rivals a chance to comment.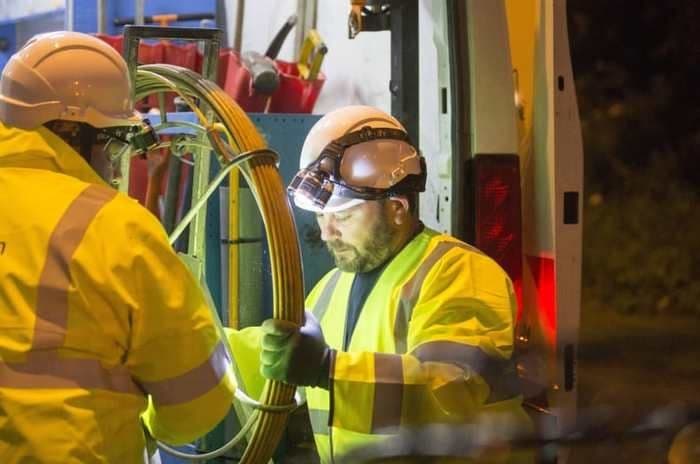 ©Openreach
Pricing principles
The principles in the offer from Openreach are designed to offer certainty to broadband providers about the wholesale prices they will pay as well as encouraging the take-up of FTTP technology where it's available across the UK.
Openreach say pricing certainty will be given for up to 10 years, with providers offered competitive prices that still offer a fair return to Openreach.
They note that, while the lowest 40Mb broadband speed pricing is set by Ofcom, the ability for ISPs to tailor their other speed offers allows for different packages to be offered to customers. Encouraging customers to take higher speed tiers will be rewarded with further rebates.
To access these terms, ISPs will need to commit to using FTTP technology wherever it has been deployed. While there will be no volume or migration targets, this means that older technologies such as FTTC and ADSL copper broadband should only be used where full fibre is not available.
Competition concerns
From a broadband provider's perspective, pricing certainty can be seen as a good thing and the principles in Openreach's offer will likely be attractive to ISPs.
Such changes in Openreach policy were made possible earlier this year when Ofcom confirmed their latest set of regulations governing the full fibre broadband rollout.
However, under Ofcom rules, other network providers like CityFibre, Hyperoptic and Community Fibre have the right to respond to Openreach's plans. Ofcom have therefore opened a consultation with stakeholders given a few weeks to make any initial concerns known.
It's clear other networks could view Openreach's terms as anti-competitive, with ISPs given huge incentives to choose the incumbent network over the challengers, and we've seen alternative providers kicking up a fuss before about a perceived lack of competition in the full fibre broadband sector.
We'll have to wait are see what representations Ofcom receive from other network providers and whether they act on them ahead of the proposed principles coming into force in October.
What about customers?
While this potential agreement between Openreach and ISPs mainly relates to technical and commercial issues behind the scenes, it will have an impact on customers in the future.
It means that many broadband providers will default to installing full fibre connections into properties where these are available, something some customers may not want or see the point of.
As an example, a customer in a full fibre area signing up for superfast broadband at 67Mb with a provider committed to Openreach's FTTP-first principle will find their switch is more complicated and will require an engineer's visit to install the new connection.
This may be a minor frustration for some, but other customers who don't want the inconvenience of an engineer visit for a service upgrade they don't deem necessary may be put off by the prospect.
This is compounded by the sense that providers have yet to communicate the benefits of full fibre technology to customers, along with ongoing confusion about the different types of technology and what it all means for household speeds.
The average broadband speeds received by households jumped by 25% in 2020, rising to 80.2Mb, with Ofcom pointing out 78% of customers are signed up to superfast broadband and 5% signed up to ultrafast speeds of over 300Mb.
See what broadband speeds are available in your area by using our postcode checker.