They highlight that Openreach could frustrate BT's full fibre competitors while asking for tougher measures to be enforced to prevent them establishing a monopoly.
The Government responded by saying that industry negotiations are being monitored while Ofcom said they remain vigilant to the possibility of predatory actions.
Openreach replied that they are highly regulated and are working to fulfil their transparency commitments with Ofcom and the Department for Digital, Culture, Media and Sport.
It comes as Ofcom launch a consultation to support long-term investment into full fibre for areas which may be considered commercially unviable.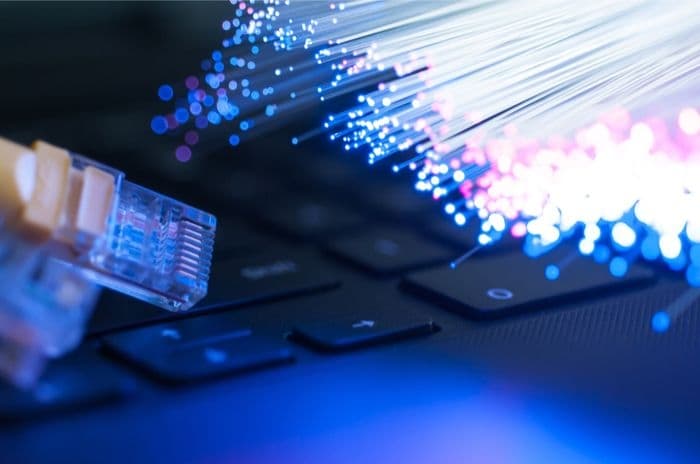 Why are ISPs concerned?
TalkTalk, Hyperoptic, CityFibre and Gigaclear are signatories to the letter, as well as the Independent Networks Co-operative Association (INCA).
They argue that Openreach has an incentive to frustrate and even undermine competition within the full fibre market in a way that could protect their legacy products and strengthen BT's fibre broadband ambitions.
The ISPs want changes in the regulatory landscape to ensure it represents the current competitive environment ensure a level playing field for all providers.
One of their suggestions is a monitoring system complemented by key performance indicators which would assess how effectively Openreach is opening up its fibre infrastructure to other providers.
This isn't the first time that ISPs have grouped together to raise concerns about Openreach's influence in the UK broadband market.
In 2017, Hyperoptic, Sky Broadband, TalkTalk and Gigaclear joined forces to threaten a judicial review into a proposed Universal Service Commitment for a minimum guaranteed broadband download speed.
Their arguments were successful, and the Government instead implemented a Universal Service Obligation which was legally binding to all providers and did not allow Openreach to recoup its losses.
Infrastructure at heart of full fibre arguments
Openreach are compelled to offer competing providers unrestricted access to their cabling infrastructure under the regulations laid out in the Government's Future Telecoms Infrastructure Review 2018.
This allows suppliers to lay their own cables without the need for building surrounding infrastructure, cutting upfront costs and thereby bringing more competition into the network.
Ofcom are the ultimate regulatory power over this infrastructure, but ISPs remain concerned that Openreach will find ways to undermine this access and give themselves a competitive advantage.
However, this argument only really centres on areas that are deemed to be high value - that is, densely populated areas where there is likely to be high levels of demand for full fibre.
Openreach are expected to deliver full fibre to the estimated 30% of locations that are predicted not to be competitive hotspots.
Openreach and competition
Openreach were forced to become a separate legal entity to BT in 2017 following a ruling by Ofcom.
The regulator was responding to concerns that BT held an unfair competitive advantage by their connection with Openreach who build and maintain broadband infrastructure across the UK.
The ruling situated Openreach as an independent division of BT in much the same way that EE and Plusnet are - owned and funded by BT but running themselves.
Some ISPs were critical of the legal separation, claiming that it did not go far enough because Openreach's budget was ultimately set by BT Group.
This means that, while the independent Openreach board have power over budget allocation, any increase in this budget is at the discretion of their parent company.
Ofcom continue to monitor the impact of the legal separation, and these latest concerns from ISPs on full fibre rollout will no doubt feed into this.