The decision means the fastest fibre packages provided by the Openreach network will continue to free from pricing regulations, allowing the company to further invest into the broadband network.
Openreach have responded positively, saying they will expand fibre to the premises (FTTP) to 20 million homes, but critics of Ofcom's decision say it's too generous.
Separately, the Government has confirmed their gigabit broadband scheme has been renamed Project Gigabit and given some details about the rollout.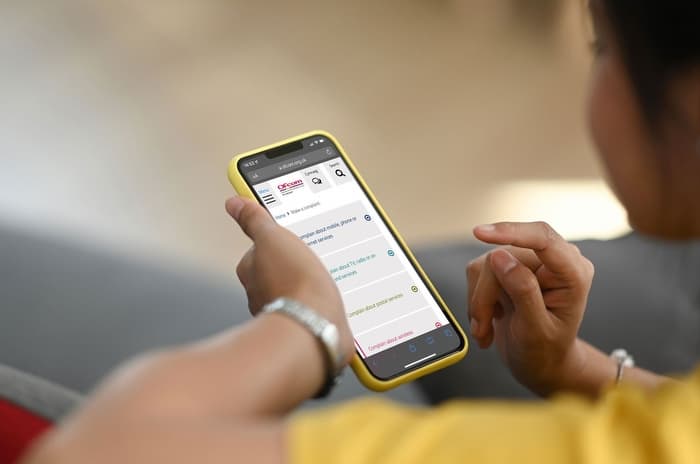 Source: Ofcom
New regulations
Ofcom's decisions on full fibre regulation are part of a five-year review covering the period of April 2021 through to March 2026.
They pinpoint several ways their new rules help to drive competitive investment:
Wholesale prices of entry level copper and fibre to the cabinet (FTTC) services will now stay flat instead of being forced down by regulation
The fastest fibre Openreach deliver will remain free from regulation as customers have an option of entry-level fibre services instead
Openreach will be able to charge a little more for regulated full fibre products to reflect their improved reliability
Cost based regulation on fibre services is not expected to be introduced for at least 10 years
Ofcom also say they will continue to monitor the industry to check the regulations aren't stifling investment from Openreach's competitors.
What does it mean for customers?
While the review document is highly technical, it has a few implications for all broadband customers.
In practice, it means:
Costs of copper and superfast broadband packages will stay flat at best and may increase if third party providers need to cover costs
There won't be any price regulations on Openreach's fastest fibre deals because customers have the alternative of slower speeds and don't have to sign up to the more expensive deals
Vulnerable customers on ageing copper connections will be protected during the transition to full fibre
Reaction from companies has been mixed, with Openreach/BT saying these new rules give them the confidence they need to expand FTTP to 20 million homes by the late 2020s.
Virgin Media, who have been expanding their own Gig1 service to 6.8 million homes over recent years, welcomed the plans as offering longer-term clarity to the industry.
However, TalkTalk (who recently launched FTTP in several cities using the CityFibre network) were critical of the proposals for increasing retail costs.
They also said customers will experience blanket price increases when the majority of them will not see the benefits of full fibre for years to come.
Project Gigabit
In a separate development, the Department for Digital, Culture, Media and Sport (DCMS) confirmed the name of their full fibre voucher scheme has been changed to Project Gigabit.
This scheme is designed to plug the hard-to-reach gaps in the gigabit-capable broadband rollout, and the first areas to benefit from Government funding have been announced:
Up to 130,000 premises in the North East
Up to 80,000 premises in West Cumbria in the Lake District National Park
Up to 50,000 premises in North and West Northumberland and East Cumbria
Up to 140,000 premises in Cambridge and adjacent areas
Up to 60,000 premises in East Cornwall
Up to 50,000 premises in West Cornwall
Additional contracts will also be given to suppliers in Essex and Dorset, plus funding is being to Scotland under Project Gigabit.
It's currently envisioned 85% of the UK will have gigabit-capable connections by 2025 after the 95% target was quietly scrapped in the November 2020 Spending Review.
Learn more about FTTP in this guide.