TalkTalk's Future Fibre packages are available in Aberdeen, Bolton, Milton Keynes and Peterborough, with prices starting from £32 per month.
Currently, speeds of up to 506 Mbps are available from TalkTalk using CityFibre's network in those locations.
At the same time, TalkTalk have launched a special deal for customers taking their other broadband packages, offering inclusive TalkTalk TV and Amazon Prime for a year.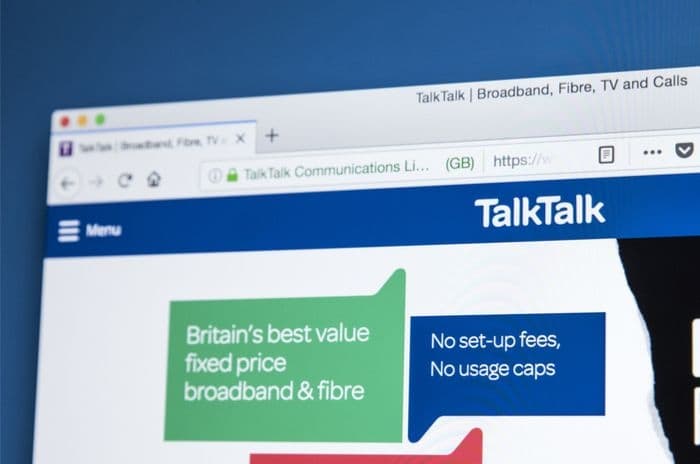 Credit: chrisdorney/Shutterstock.com
Full fibre with TalkTalk
New TalkTalk full fibre deals are now available in Bolton, Peterborough, Milton Keynes and Aberdeen, bringing speeds of up to 506 Mbps to those areas.
There are two packages available under the Future Fibre banner:
Fibre 150 with average speeds of 147 Mbps for £32 per month
Fibre 500 with average speeds of 506 Mbps for £40 per month
Both these deals have a £4.95 set-up fee to cover postage and packing.
These full fibre connections are also symmetrical, meaning customers will receive average upload speeds of 147 Mbps and 506 Mbps.
One thing to note about these deals is they are data only, so they don't come with a landline. Learn more about broadband without a home phone.
So far, there isn't a 1GB package available from TalkTalk, although the technology is capable of it so that may appear in the future.
TalkTalk and CityFibre
TalkTalk are one of several broadband providers using CityFibre's network to expand their full fibre offering across the country.
Zen Internet are rolling out in four locations (Newcastle Upon Tyne, Worthing, Leicester and Ipswich), while Vodafone Gigafast uses CityFibre's network to deliver services in 12 areas.
There's an overlap between TalkTalk's Future Fibre rollout and the cities where Vodafone Gigafast is already available.
Customers in Aberdeen, Milton Keynes and Peterborough will be able to choose from TalkTalk or Vodafone's full fibre. We're also expecting TalkTalk to roll out their service in Newcastle at some point, overlapping with Zen's full fibre service in that city.
Bear in mind, coverage in the areas announced by any full fibre supplier is dependent on CityFibre's footprint in that location, so many properties will not be covered.
TalkTalk deals
Separately, TalkTalk have launched a new deal to encourage customers to take TalkTalk TV alongside their home broadband.
The special offers are:
£25.50 per month for Fibre 35 Broadband with TalkTalk TV & Amazon Prime
£28 per month for Fibre 65 Broadband with TalkTalk TV & Amazon Prime
These deals are both for 24 months with £4.95 P&P and they come in £2 more expensive than the price of taking TalkTalk broadband without TV services.
For this £2 extra a month, customers get:
Free TalkTalk TV Lite Box
12-month Amazon Prime membership (full subscription with Amazon Prime Video, Prime Music, and unlimited fast delivery)
What's eye-catching about this offer is that it's a full Amazon Prime membership, rather than just the Amazon Prime Video deal we see offered elsewhere.
It allows customers to take full advantage of the free delivery and music services offered by Amazon, worth £7.99 per month on its own. Remember, though, this is only for 12 months of the 24-month TalkTalk contract.
TalkTalk TV is a little harder to quantify in terms of value, thanks to TalkTalk removing the ability to add TV Boosts to TV packages in November last year.
So, while TalkTalk TV is generally £4 per month, it's lost much of its distinctiveness as a TV service and mostly serves as a platform to access other services like Amazon Prime Video, Netflix and Now TV passes.