Regulator Ofcom has concluded that competition should be encouraged in the Yorkshire city where KCOM hold overall market power.
The new review wants to encourage competition in the retail broadband market in Hull by improving the way wholesale access works.
Although the review follows a detailed consultation, Ofcom's changes are tweaks rather than major alterations to the way broadband works in Hull.
KCOM is the incumbent broadband provider in the Hull area, although they are now expanding further into East Yorkshire and into North Lincolnshire.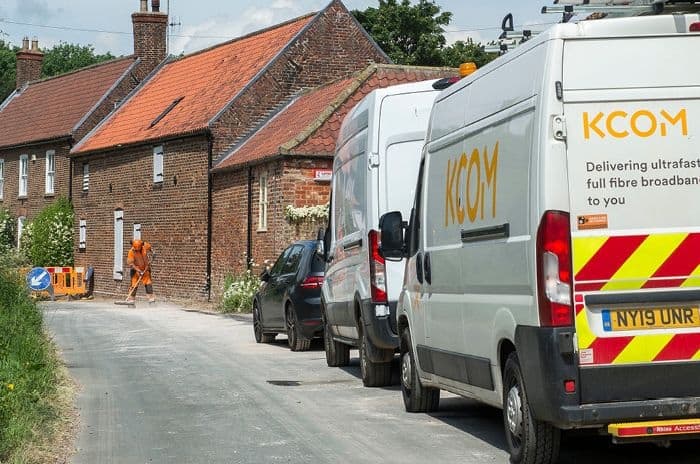 KCOM
Consultation
Ofcom undertook a consultation into broadband services in Hull and has made three overarching decisions about the way it works for customers:
Competition in the retail broadband market should be encouraged
Access to KCOM's dark fibre leased lines should be promoted
Other services such as legacy broadband access have been deregulated since regulation is no longer necessary
Of these, the one that's most likely to help consumer choice is the first one. Ofcom say they will make improvements to the existing arrangements for wholesale local access to help encourage competition for customers in the Hull area.
The review signals the direction of Ofcom's regulation in Hull over the next five years, with the new rules set to apply from November 2021.
Wholesale access
KCOM have a virtual monopoly on broadband in Hull because they own the network that covers the area, although there some Fixed Wireless Access (FWA) networks do exist.
Ofcom admit their last review hasn't resulted in successfully encouraging providers to enter the broadband market in Hull, yet they say there is now a better prospect of this happening in the next five years.
They point to the willingness of ISPs to work with multiple providers on gigabit broadband in a way they hadn't previously. To back this up, they highlight the likes of TalkTalk and Vodafone who currently have full fibre agreements with both Openreach and CityFibre.
There are some suggestions in the review that providers have approached KCOM to access their fibre broadband, although that doesn't necessarily mean competitive services are going to be on sale anytime soon.
Ofcom say they do not believe it's necessary to separate KCOM in the same way they separated BT and Openreach several years ago because the process is intrusive and unnecessary at least over the next five years.
Consumer choice
On the surface, little seems to have altered for Hull broadband customers in this review and Ofcom have deliberately held back from making any substantial changes.
They're banking on the fact that ISPs are now becoming accustomed to working with multiple underlying networks to deliver their services and this will eventually lead to increased competition in the Hull area.
KCOM's dominance in Hull has both positive and negative implications.
For instance, full fibre coverage in the area is at 99% thanks to KCOM's rollout of fibre to the premises (FTTP) across their network. This means the vast majority of customers in Hull can access average speeds of up to 900Mb if they want them.
Yet KCOM's pricing structure for FTTP broadband is often more expensive than we see in other areas across the UK and some customers can feel locked into a pricey service they don't want.
As an example, KCOM's Full Fibre Lite package offering speeds of 30Mb is £29.99 compared to the cheapest superfast broadband package on the market from Vodafone that's just £19.50.
Customers in the Hull area can't access cheaper deals and, while the benefits of full fibre may be enjoyed by many, a cheaper price is worth more to some.
It's unclear how more providers buying wholesale access from KCOM would lower prices for customers since KCOM will set wholesale access costs at a level that sustains their business model and they wouldn't want to allow a provider to undercut all their prices and take a substantial number of customers from them.
Overall, while Ofcom are keen to let the market do its work, there may be more questions about competition by 2026 when this review expires.