Current rules mean customers can see their bills increased annually if the price rises are detailed in the provider's terms and conditions.
However, with inflation reaching new heights in 2021 and 2022, this means customers are being hit with staggering increases of up to 11.7% in some cases.
The regulator must address these damaging mid-contract price hikes in a way that protects customers and balances investment and budget considerations for providers.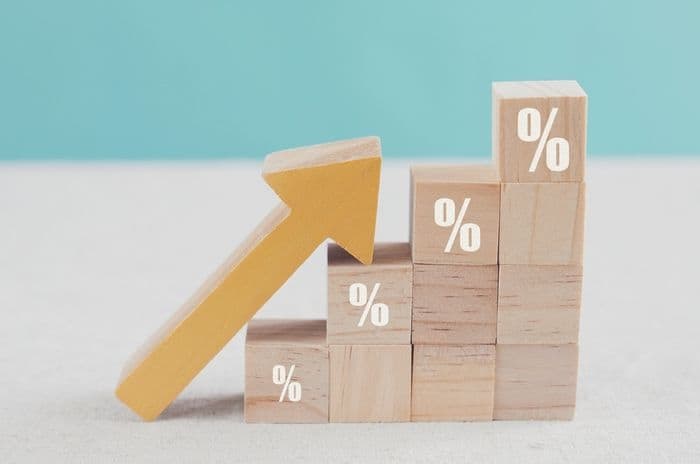 ---
Annual price rises
Including annual price rises linked to inflation in customer contracts for broadband and mobile services means households have no confirmation what exact price rises to expect when they sign the contract.
This situation is unfair and means that customers cannot effectively plan and choose contracts with annual increases they can afford.
In January 2022, Choose carried out a survey via a major polling company and found:
87% of broadband and mobile customers were unaware prices were due to increase by as much as 10% by April 2022
46% did not know prices would be increasing at all
33% were unaware prices could be increased in the middle of a contract
In terms of affordability of these rises:
25% said they would find it financially difficult if their broadband and mobile bill went up by 10%
11% said they wouldn't be able to afford a 10% rise in their bills at all
While a small but notable group of broadband providers and one mobile provider pledge no mid-contract price rises, there aren't many in this category and the failure to regulate means customers only know a few months before price rises take effect how much extra they will be paying.
The problem is exacerbated by the growing shift towards longer contracts, with 24-month deals commonplace, ensuring that customers will go through at least one annual price rise before they are free to leave their provider.
---
Inflation linked
Inflation has soared in recent months, with the Consumer Price Index (CPI) rate reaching 5.4% in December 2021 - the month most providers use to calculate their annual increases.
Some providers calculate their annual price increases using the Retail Price Index (RPI) instead. This reached 7.8% during the month where Virgin Media O2 calculated their increases for Virgin Mobile and O2 mobile services.
As the table below demonstrates, this has led to significant increases from major providers:
| Provider | Calculation | 2022 price increase |
| --- | --- | --- |
| BT, EE, Plusnet, Vodafone | CPI + 3.9% | 9.3% |
| TalkTalk | CPI + 3.7% | 9.1% |
| Shell Energy Broadband | CPI + 3% | 8.4% |
| Virgin Mobile, O2 | RPI + 3.9% | 11.7% |
Many customers responded with shock to the price increase notifications. Despite these annual rises being listed in terms and condition as well as used on advertising boards and media ads, customers were not prepared for the scale of the increases in 2022, leading to anger and frustration.
Ofcom must address this confusion by moving to effectively regulate mid-contract price rises in a way that shields customers from harm they could not have foreseen.
To take an example, a customer signing up to a 24-month contract in August 2020 with one of the CPI + 3.9% providers would have signed that contract when inflation was at 0.2%. By the time their 2021 price rise was calculated, inflation had risen to 0.6% and so the increase was 4.5%.
However, since inflation rocketed from 0.6% to 5.4% in the space of a year, the 2022 increase for that customer unable to switch away was 9.3% - more than double the increase of the previous year.
---
Telecoms providers
Broadband and mobile companies justify their annual price increases by pointing out they need to invest in their infrastructure due to the expansion of full fibre broadband and the growth of the 5G network, for example.
There is merit to these arguments, especially when we consider that telecoms companies also experience the same types of fuel, water and other bill increases that customers do, as well as being major employers.
However, it is clear the current system is not working.
It could be argued that providers set their annual rates at the minimum needed to sustain their business from one year to the next. At the time many providers developed their contracts, inflation was low and some contracts even highlight the fact that, if inflation was to be negative, the extra increase amount would still apply.
TalkTalk is an example. They scrapped their promise of no mid-contract price rises in early 2021, moving to a system of annual increases from April 2022. At the time, they pointed to the need to improve their network as a result of seeing usage soar by 40%.
However, at the time TalkTalk made their announcement, CPI was around 0.4% and not expected to rise to the heights seen since. So, it is entirely possible that judgements about the type of rises expected were based on the assumption inflation would not climb higher than the most recent CPI peak of 3.1% in November 2017.
This is a failure of foresight, but it is also a failure of regulation. Ofcom recognised the issue of inflation-busting rises in their pricing trends report in July 2021 yet failed to act or address concerns.
Choose calls on them to do so urgently now.