Broadband, TV and mobile provider begins informing customers of price hikes set to come into force in April and May 2022.
Sky say customers will see an average increase of £3.60 per month, although some packages will see greater rises than others.
For example, slower copper and fibre broadband plans will increase by up to 10% per month while several TV options will rise by £1 per month.
Separately, O2 and Virgin Mobile confirmed a price increase of 11.7% for their mobile packages set to take effect from April 2022.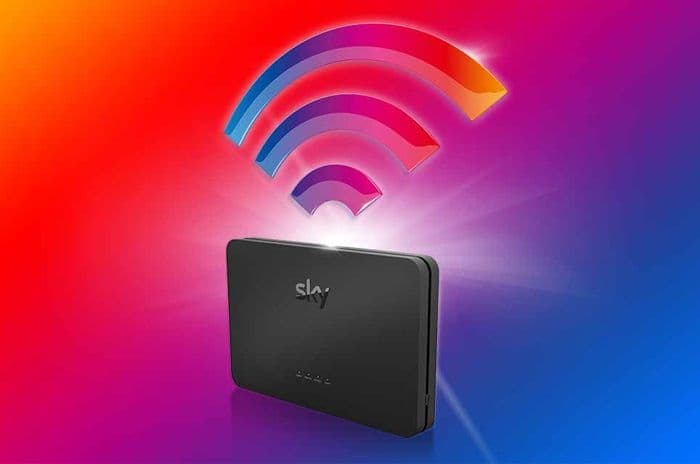 Price rises
Sky has started writing to customers to inform them about changes to the pricing of their broadband, home phone, TV and mobile contracts.
Broadband and home phone customers will see:
Price rises of 10% on the Essential broadband plan
Price rises of 9% on the Superfast broadband plan
Increase in non-inclusive call rates to UK landlines and mobiles by 2p per minute to 22p
There are also some increases for TV customers:
Sky HD up by £1 to £8 per month
Sky Signature TV up by £1 to £27 per month
Sky Cinema up by £1 to £12 per month
BT Sport up by £1 to £28 per month
Sky Mobile customers are also being informed of the reintroduction of roaming charges for travel to Europe from 3 May 2022.
It will cost £2 per day for customers to use their Sky Mobile allowance in the EU from that date in a move that follows many big names like EE and Vodafone.
Sky prices
Sky does not have annual price increases written into their contracts in the way many providers do, but they do say they can increase prices during a contract if they choose to.
In 2021, they raised prices by an average of £3 per month, with many increases on packages we've also seen rises on this time around.
For example, with the new increases, Sky Signature and Sky HD will have seen consecutive price rises of £1 each while the price of BT Sport will have risen 12% over the course of two years.
In practice, then, we see regular increases from Sky which are perfectly within Ofcom's rules as long as they are not beyond the rate of inflation.
It's worth checking when letters and emails arrive whether there is provision to exit the contract early because a price rise is beyond the rate of inflation. Given the rate of some of the increases, this will be possible for some customers.
O2 and Virgin Mobile
O2 and Virgin Mobile customers also found out this week how much their mobile packages were going to increase by in April 2022.
The latest Retail Price Index (RPI) rate of inflation was published on Wednesday, reaching 7.8%. Virgin Media O2 calculate their mobile price rises by RPI + 3.9%, meaning customers will see an increase of 11.7% on their mobile bills.
This is higher than any of the other increases we've seen for mobile customers and, since it was written in a customer's contract, customers are unable to leave without penalty.
It's important to note that these increases don't apply to Virgin Media broadband, TV and home phone customers.
Those packages are subject to separate price rises which Virgin announced in January and that will cost a typical customer around £4.70 more per month.
Learn more about fixed price mobile deals and where to get them.