Mid-contract price hikes on broadband and mobile are under the spotlight due to rising inflation in the cost of living crisis.
Broadband and mobile providers have been increasingly adding mid-contract price rises to their contracts over the past few years, particularly as inflation is rising so quickly.
Mid-contract price hikes, when made clear in a broadband or mobile contract, mean a customer's price can be increased by an above inflationary amount and the customer has no right to leave their contract early without penalty.
Following on from the current Committee of Advertising Practice (CAP)'s consultation into mid-contract price rises, it's becoming clear stronger regulation or enforcement action is soon to be expected.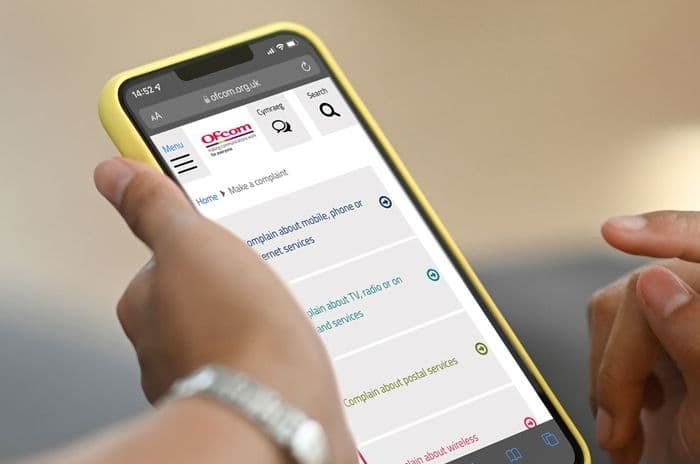 Source: Ofcom
Price rise complaints
Ofcom's enforcement programme has been prompted by consumer complaints that prices have been increased without their full awareness of the terms of their deal.
Current regulation states that price rises must be clearly set out in the terms of a contract, and they have to be set out prominently and transparently at the point of sale.
If price increases aren't communicated in a sufficiently prominent and transparent way, then the customer should be free to leave their contract early and without penalty.
In April 2022, many broadband and mobile customers saw their prices increased by around 9.3%, with some as high as 10.7%, and those within minimum terms found they had no option but to pay the increased price.
With the Consumer Price Index (CPI) currently around 10%, consumers could be looking at price rises around 15% next year, and those providers who use the Retail Price Index (RPI), which is usually much higher than CPI, could be looking at price increases as high as 23.8% based on today's rate of inflation.
Enforcement
Ofcom will be looking at contracts taken out between 1 March 2021 and 16 June 2022, and will look into whether broadband and mobile providers made in-contract price increases prominent and transparent enough at the point of sale.
However, Ofcom's guidelines state that price increases must be sufficiently prominent and transparent, and that the "subscriber can properly be said to have agreed on an informed basis".
While Ofcom will no doubt be focusing on the prominence, clarity and positioning of CPI based price increases on provider websites, I still believe they're overlooking the bigger underlying issue that price rises based on opaque future figures are simply not transparent enough to begin with.
I've previously argued on how a future financial figure, like inflation, can possibly be agreed upon in advance by an everyday consumer.
The current rate of inflation over the past two to three years clearly demonstrates how inflation is not in itself transparent enough to pass Ofcom's own guidelines on allowable price rises.
For example, if a customer took out a 24-month mobile phone contract in June 2021, when CPI was 2.5%, could they reasonably be expected "to have agreed on an informed basis", when they will now be subject to annual price rises of 9.3% in April 2022, and potentially 15% or more in April 2023?
Transparency
The Committee of Advertising Practice (CAP)'s consultation completed on 17th November 2022, so it's likely we will soon see changes in how broadband price rises are advertised going forward to help improve transparency and understanding amongst consumers.
However, one of CAPs suggestions to improve clarity of price rises, states:
Descriptions of future price rises and terminology used are clear and simple to understand.
Yet we know from previous surveys carried out by Tesco Mobile in 2021, and more recently by Hyperoptic just last month, the majority of customers don't understand what CPI means.
In November 2022, Hyperoptic highlighted a survey they'd carried out which revealed as many as 80% of respondents didn't know what CPI was or stood for, with one in ten believing it was something to do with their broadband speed.
And while calculators and smartphones were allowed to be used, only 23% correctly calculated the price increase, with 27% saying they just didn't know, or found it "too complicated".
Previously in 2021, Tesco Mobile discovered very similar findings, with as many as 69% of their respondents unsure what CPI was.
Mid-contract price rises
While we're likely to see some changes coming from both Ofcom and CAP in the near future over mid-contract price rises and how they're advertised, it remains arguable why they're needed on 12 or even 24-month contracts anyway.
Inflationary pressures could easily be calculated into the initial price so consumers have the transparency they need from the get go, instead of needing to work out complicated mid-contract price changes.
I've previously spoken to James Fredrickson, Director of Policy & Regulatory Affairs at Hyperoptic about the issue, who told us, "the cost of maintaining the infrastructure is lower [than building the network] and relatively stable", which means, "that the fixed broadband industry is better placed to mitigate the impact of inflation than other industries, particularly those where their inputs, like energy, are susceptible to supply shock."
And with concern from consumer charities like Citizen's Advice, calling on the Government and Ofcom to do more, we at Choose, like Hyperoptic, believe more should be done around mid-contract price hikes.
Matthew Upton, Director of Policy at Citizens Advice, said of the price rises, "Customers are already facing £2.5billion worth of price hikes across mobile and broadband next year. This underlines why the government and Ofcom need to protect us from further higher prices in the future."
Hyperoptic are now just one of three broadband providers standing strong on fixed broadband price contracts, with Gigaclear recently including annual price rises in their contracts in 2022, and SSE, a previous fixed-price provider, having now sold their broadband arm to TalkTalk.