Virgin Media TV: Never mind the broadband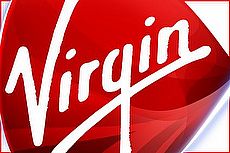 VIRGIN Media are best known for their super-speedy broadband and adverts featuring the world's fastest man.
Not long ago they were also far too well known for their spat with Sky, which saw them lose channels, confidence and almost 50,000 customers - before Sky then bought Virgin TV in 2010.
Since then Virgin Media have been sold to Liberty Global, and they're in much healthier shape. As well as offering the fastest widely available broadband in the UK, they're frequently top of the Big Four for customer service, and back to being Sky's main pay TV competitor.
In this guide we'll go through the basic TV packages, the extra options, and what adding services like that broadband, their home phone, and mobile service will cost.
Virgin Media offers
Here's what Virgin are offering new customers who sign up online and those thinking of upgrading:
What's on offer?
When you join online for:
Need to know:
Money off TV, broadband and phone for up to 12 months + free set up worth £49.95
One of Virgin Media's Big Bundles
Save over £180 on broadband and phone + free set up
Virgin Media broadband
(with a Virgin phone line)
Availability
The biggest issue a lot of people have with Virgin Media is that they can't get it. At present less than 50% of UK premises are covered by the network, almost all of which are urban.
Expansion plans mean that by 2020, about 60% of premises will be covered by 2019 - ahead of schedule - but those who don't live in or near a major urban centre either need to campaign hard to become one of Virgin's next smaller connected communities or look elsewhere.
Then there's the sizeable minority who live in a Virgin-capable area but are lacking the option when their near neighbours are all tooled up.
These are the kinds of gaps in the network that Project Lightning, as the broader expansion plan is known, was originally launched to address - so it's worth getting together with similarly afflicted neighbours and taking action.
We explain more about the anomalies of Virgin Media coverage in this guide.
Find out whether it's available nearby with our postcode checker:
Enter your phone number and / or postcode above to check availability in your area.
The basic packages
In a Virgin Media area? Brilliant. Now it's just a case of choosing from one of the many options available.
At the time of this update, Virgin have not long performed a major reshuffle with their channel packs, moving some channels to different tiers and saying goodbye to the simple M, L, XL names.
Here are the choices:
Package
Channels
Contract term
Upfront price
Monthly price
Mix TV (previously TV M)
150+ (11 HD)
12 months
£14.99
£20
Fun TV (previously TV L)
190+ (11 HD)
12 months
£14.99
£31.50
Full House TV (previously TV XL)
245+ (50 HD)
12 months
£14.99
£39
for 12 mths,
then £41.50
Prices above include Virgin's 500GB Tivo box. Virgin have not long retired their basic V HD box, which had just one tuner and therefore couldn't record.
And while Tivo may also be starting to show its age a little, it remains one of the jewels in Virgin's crown - we explain why in this review.
The 500GB box stores 250 hours of SD recordings - but if that's not enough, for a one-off charge of £49.95 there's always the 1TB box with 500 hours of SD recording space.
Channels
There is another TV package - what used to be called More TV. It's still available, but only as part of a bundle with phone and broadband, and with just over 70 free-to-air channels and only the basic catch up services, it really is only worth getting in a bundle.
Mix TV (previously TV M) is now the entry level standalone TV package, with more than 150 channels. Importantly, they include several from Sky: Sky 1, Living, Sky Sports Mix and Sky Sports News HQ - and the likes of MTV, Fox and Cartoon Network - and the addition of Sky to the catch up services.
Fun TV (previously known as TV L) offers more than 190 channels, including more children's channels, Discovery and Comedy Central among others.
As the new name for TV XL, Full House TV, suggests, this is the package that offers everything Virgin have as standard (that is, aside from premium channels and packs), including on demand and HD content.
The 11 HD channels available on the other packages are those we'd find on free-to-air TV - mostly from the BBC, with only the main channels from ITV, Channel Four and Channel Five.
Full House TV adds a further 39 channels to the HD listings alone, including the rest of the ITV and Channel Four channels, Sky, Discovery, more children's TV - and BT Sport.
There are more than 245 channels in all - plus 700 hours of catch up content, and at least 1,500 hours of on demand TV, including 300 hours of kids' TV.
On the move
Virgin would be missing a trick if they didn't offer subscribers the option to watch all that TV on the go.
Anyone taking a TV package from Mix TV up automatically gets TV Anywhere, which enables them to watch a selection - note, not all - of the channels in their TV package live on compatible devices wherever they can access broadband or wi-fi.
| TV bundle | Channels available on TV | ...and via TV Anywhere |
| --- | --- | --- |
| Mix TV | 150+ | 70+ |
| Fun TV | 180+ | 70+ |
| Full House TV | 230+ | 100+ |
Those with an iPhone, iPad, or iPod touch should be laughing, as should those with Android tablets running Android 4.0 and above, and phones with Android 2.3.3 or higher - unless they launched with Android 6.0.1.
Having a phone with an older version of Android that's since updated to 6.0.1 should be fine - but those that came with Android Marshmallow, like the Samsung Galaxy 7 - are out of luck.
It's not all bad news, as many of the devices that don't support streaming via TV Anywhere can still be used to control the household Tivo, wherever we happen to be.
But on demand content is only available via the TV or computer - unlike Sky Go Extra there's no option to download programmes to mobile devices to watch later.
Extra channels
Whichever package viewers take, there are extras like Sky Cinema, sports coverage from Sky, BT and ESPN, and more - plus further on demand content via a Tivo-boosted Netflix subscription.
The newly refreshed Sky Cinema - what was until very recently known as Sky Movies - is available for £21 a month.
As well as the 11 live channels, customers will get Premiere +1 and the on demand channel - in HD as standard:
Package
What you get
Price/mth
Sky Cinema
Sky Cinema Premiere, Premiere+1
Hits
Sky Cinema Disney
Comedy
Select
Greats
Family
Drama and Romance
Sci-Fi and Horror
Action and Adventure
Crime and Thriller
£21
Extra Sport
| Package | What you get | Price/mth |
| --- | --- | --- |
| Sky Sports | Sky Sports 1, 2, 3, 4 and 5, and Sky Sports F1 | £31.75 |
| BT Sport collection | BT Sport 1, BT Sport 2, BT Sport Europe, ESPN | £18 (included with Full House TV) |
| MUTV | Behind the scenes footage, match analysis, interviews | £7 |
| LFC TV | Behind the scenes footage, match analysis, interviews | £7 |
| BoxNation | Amateur, domestic and international boxing | £11 |
| Racing UK | Live horse racing, analysis and features | £22 |
| Premier Sports | NRL, NHL, NASCAR, South American football and more | £9.99 |
Note that the BT Sport package above is available to all TV customers, but it's already included in the Full House package, and its old equivalent, XL.
People without either of these will get four channels as above - but those who do have them will get eight, because they'll get both the SD and HD versions.
Households wanting Sky Cinema as well as Sky Sports can get both complete collections for £39.25 a month.
Finally, people wanting to see Sky Sports in HD should expect to pay another £7 a month.
Other channels
There's an interesting option for new parents: Baby TV, which offers "fun programmes" aimed at under-threes.
Round-the-clock tots' TV is available for £3.50 a month - because, much as other children's channels would like us to believe that kids go to bed and stay there after a certain time, the reality is often quite different.
Reality TV fans looking for an extra fix of the Kardashians can sign up to on demand service Hayu; it's included free with Full House TV, while other viewers will need to pay £3.99 a month.
The streaming service includes more than 3,000 episodes of shows like Made in Chelsea, Don't Tell the Bride, Real Housewives... and about 50 shows that have never made it onto UK TV.
Then there are the Asian channel bundles:
Package
What you get
Price/mth
Zee Bundle
Zee TV, Zee Cinema, Zee Punjabi
£7.95
Zee TV
Zee TV
£4.95
Sony Entertainment bundle
Sony MAX, Sony TV Asia
£4.95
Star bundle
Star Gold, Star Plus, Star Life OK
£7.95
Asian Mela
All of the above,
plus ARY Digital, B4U Movies,
NDTV Good Times
£12
Existing Netflix subscribers can use their account details to log in and watch through their TV, while new customers can choose to add a subscription to their Virgin Media account.
We look at how the Tivo box adds a whole new dimension to the service here.
Multiroom
The wonder of Tivo doesn't end there. For customers interested in getting a multiroom subscription, having multiple Tivos means being able to stream content from one box to another.
There's more on Virgin's multiroom service here.
Bolt-like broadband
Unusually for an ISP, Virgin offer their broadband without insisting that customers also take their phone line, and, with one exception, for a minimum of just 12 months.
There are three standard packages - very fast, incredibly fast, and "good grief!".
Virgin have recently introduced a fourth package, designed specifically for gamers; it adds faster, unrestricted, uploads to the 200Mb deal.
| | Broadband | Contract term | Upfront price | Monthly price | |
| --- | --- | --- | --- | --- | --- |
| | Up to 50Mb | 12 months | £14.99 | £32.25 | |
| | Vivid 100 | 12 months | £14.99 | £37.25 | |
| | Vivid 200 | 12 months | £14.99 | £45.25 | |
| | Vivid 200 Gamer | 12 months | £14.99 | £50.25 | |
The 200Mb service is the result of another speed boost which began rollout in October 2015.
New and upgrading customers will be put onto the up to 200Mb tier automatically; existing customers may have to wait for their speed boost, with Virgin saying it could take until summer 2017.
While existing customers on the 50Mb and 100Mb tiers are being offered free speed boosts up to 70Mb and up to 150Mb respectively, new customers might be rather annoyed to learn that they're stuck with the speeds advertised above.
Ofcom's latest set of figures, published in March 2016, and looking at performance in November 2015, gave the following average speed results for their 50Mb, 100Mb and up to 200Mb services:
| | Maximum | 24 hour average | Peak (8-10pm weekdays) average |
| --- | --- | --- | --- |
| Up to 50Mb | 54.2Mb to 54.3Mb | 49.4Mb to 51.6Mb | 44.6Mb to 49.1Mb |
| Up to 100Mb | 105.8Mb to 107.5Mb | 93.3Mb to 98.2Mb | 81.6Mb to 90.6Mb |
| Up to 200Mb | 203.3Mb to 209.5Mb | 168.0Mb to 179.9Mb | 148.0Mb to 164.4Mb |
There are a few caveats to bear in mind considering the figures for the 200Mb service.
When Virgin announced the speed boost, they immediately rebranded their top tier broadband as offering up to 200Mb, regardless of whether users had received the necessary upgrade or not.
These figures were gathered just a month after the speed boost was announced, so a large proportion of those tested are likely to have had the up to 200Mb service in name only - getting up to 152Mb as was the top tier previously.
This seems to be borne out by the monthly figures Virgin Media are releasing in conjunction with SamKnows - who also provide the data Ofcom use. These show speeds for the boosted top tier gradually rising as the speed boost rollout reaches more users.
There's more on those reported speeds and Virgin's broadband service in general in our review here. For a closer look at their fastest package, see this review.
Home phone
As mentioned above, taking Virgin Media broadband doesn't mean having to take their home phone.
Anyone wincing when looking at those prices and then factoring in line rental, which now costs £19 per month, should take a deep breath - because skimping on the phone line doesn't amount to that big a saving.
Compare the prices above with the prices here, which include the cost of the phone line and inclusive weekend calls:
Package
Contract term
Upfront price
Monthly price
Up to 50Mb + Talk Weekends
12 months
£14.99
£32
for 12 mths,
then £40
Vivid 100 + Talk Weekends
12 months
£14.99
£37
for 12 mths,
then £45
Vivid 200 + Talk Weekends
12 months
£14.99
£45
for 12 mths,
then £53
Vivid 200 Gamer + Talk Weekends
12 months
£14.99
£50
for 12 mths,
then £58
This time, however, note that the minimum contract is 18 months long.
Of course, no one has to take Virgin's broadband; what if we just want to take their phone and TV?
At first glance it might seem as though we'd need to add the cost of one of the following call packages to our chosen TV deal:
| | Package | Inclusive calls | Price inc. line rental | |
| --- | --- | --- | --- | --- |
| | Talk Weekends | Weekend calls to UK landlines, Virgin Mobile, and 0870 numbers | £19 | |
| | Talk More Weekends | Weekend calls to UK landlines, all UK mobiles, 0845 and 0870 numbers | £20 | |
| | Talk More Evening and Weekends | Weekend and evening calls to UK landlines, Virgin Mobile, and 0870 numbers | £24 | |
| | Talk More Anytime | Anytime calls to UK landlines, all UK mobiles, 0870 and 0845 numbers | £27 | |
| | Talk More International Anytime | Anytime calls to UK landlines, all UK mobiles, 0870 and 0845 numbers, and to geographic landlines in 30 destinations | £34 | |
However, Virgin Media take bundling seriously - so while customers wanting TV and phone pay the prices outlines above for the phone part of the deal, the price they'll pay for the TV part will drop considerably.
Here's what adding a Virgin phone line (with weekend calls) does to the standard cost of each package:
Package
Contract term
Upfront price
Monthly price
Mix TV + Talk Weekends
12 months
£14.99
£24
for 12 mths,
then £29.50
Fun TV + Talk Weekends
12 months
£14.99
£34
for 12 mths,
then £39.50
Full House TV + Talk Weekends
12 months
£14.99
£46
for 12 mths,
then £51.50
Bear in mind that extras like cheaper rate international calls cost more - but at least Virgin now have a calls bundle that includes international calls of some sort.
For years they lost points when compared with other providers for only offering a bolt-on that allowed for discounted - but not inclusive - calls. There's more on that here.
Big Bundles
As seen with the broadband and phone, adding on services doesn't have to cost as much as it might first seem.
To really save money, Virgin's Big Bundles are often the simplest and most effective option.
Bundle
TV Channels
Broadband
Contract term
Upfront price
Monthly price
Player Bundle
More TV: 70+ channels
Up to 50Mb
12 months
£14.99
£29
for 12 mths,
then £45
Mix Bundle
150+ channels
Up to 50Mb
12 months
£14.99
£39
for 12 mths,
then £50
Fun Bundle
190+ channels
Up to 100Mb
12 months
£14.99
£49
for 12 mths,
then £60
Full House Bundle
245+ channels
Up to 200Mb
12 months
£14.99
£55
for 12 mths,
then £76
Full House Movies Bundle
245+ channels +
Sky Cinema (in HD)
Up to 200Mb
12 months
£14.99
£55
for 12 mths,
then £80
Full House Sports Bundle
245+ channels
+ Sky Sports
Up to 200Mb
12 months
£14.99
£75
for 12 mths,
then £106.50
Full House Sports & Movies Bundle
245+ channels
+ Sky Sports + Sky Cinema (in HD)
Up to 200Mb
12 months
£14.99
£81
for 12 mths,
then £113.50
VIP Bundle
245+ channels +
Sky Sports (in HD) + Sky Cinema (in HD)
Up to 200Mb
12 months
£14.99
£85
for 12 mths,
then £120
With the exception of the VIP Bundle, each of the above comes with inclusive weekend calls; VIP customers get inclusive anytime calls.
Some of the names above will seem unfamiliar to long time readers and existing Virgin Media customers, as they're all brand new.
While there have been some changes - such as to the number or selection of channels, or the speed of the broadband - broadly speaking, the old Big Bundles can be seen as equivalent to those listed above like so:
| | Old Big Bundle | New bundle |
| --- | --- | --- |
| | Big Easy | Player Bundle |
| | Big Bang | Mix Bundle |
| | Big Fun | Fun Bundle |
| | Big Kahuna | Full House Bundle |
Only the VIP bundle has come through unscathed, perhaps because it features pretty much everything Virgin have to offer. Launched in April 2016, it looks like Virgin's answer to Sky Q, albeit with much faster broadband.
Quad play
Before late 2014, Virgin were one of just two providers to offer full-on quad-play services, with SIMs for Big Bundle customers.
They've refreshed their bundled SIMs to be slightly better value as quad-play competition heats up, although customers are still limited to one SIM per Bundle.
There are five options available, each on 30-day terms:
| | Minutes | Texts | Data | Price |
| --- | --- | --- | --- | --- |
| | 250 | Unlimited | 250MB | £5 |
| | 1,000, plus 1,000 to 08 numbers | Unlimited | 1GB | £8 |
| | 2,500, plus 2,500 to 08 numbers | Unlimited | 2GB | £10 |
| | 5,000, plus 5,000 to 08 numbers | Unlimited | 3GB | £13 |
| | 5,000, plus 5,000 to 08 numbers | Unlimited | 5GB | £15 |
In conclusion
Where Virgin Media have the edge is the speed of their broadband, but their budget Big Easy bundle and the bigger standalone TV packages offer a healthy alternative to Sky.
In addition, the sheer variety of options across all of Virgin's services means it's more likely customers will be able to find - or build - a package that doesn't have too much of what they don't want or need.
Those who are still undecided might want to take a look at the pros and cons of Virgin versus their competitors here.